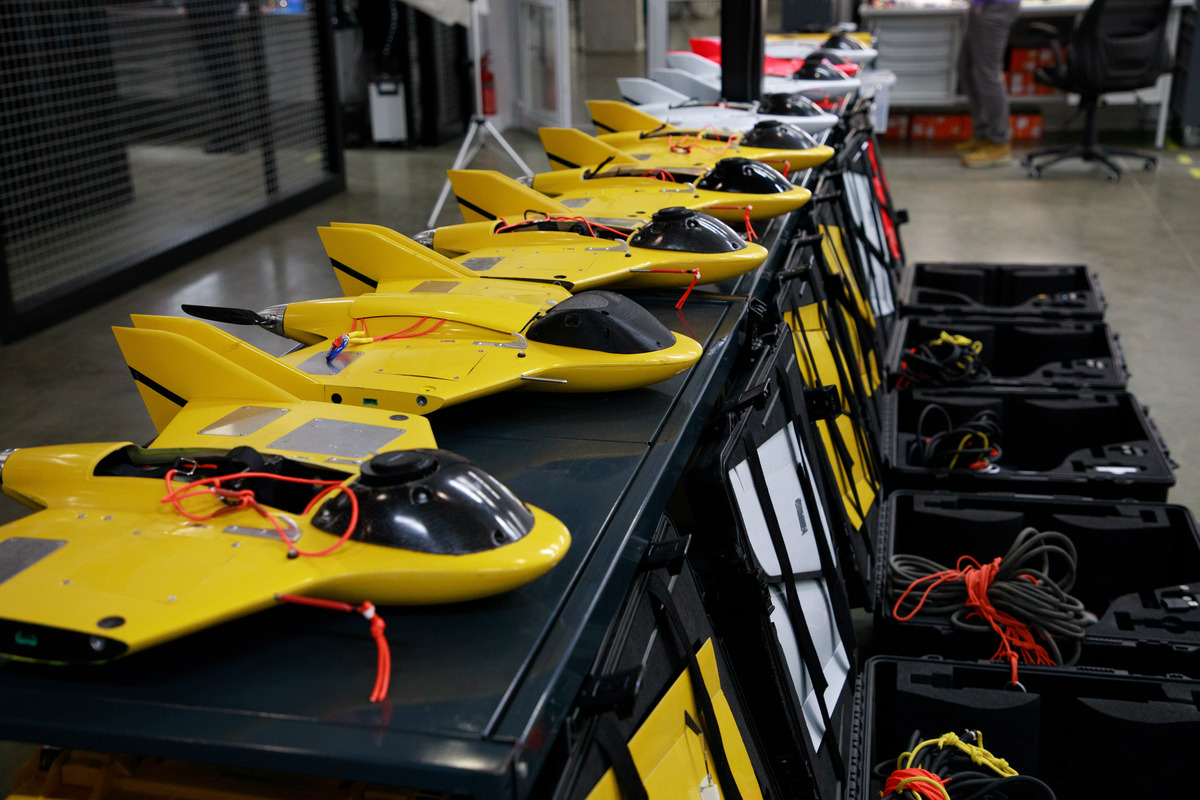 Ukrainian company Culver Aviation produces self-designed drones. However, it does not sell UAVs but provides a DaaS (Drone-as-a-Service). The company provides them based on images of the earth's surface taken by their self-designed UAVs. Since the beginning of the war, Culver Aviation has handed over several pieces to the Armed Forces. The AIN.UA editorial office asked the company's CEO Oleksandr Danylenko about his work during the war.

---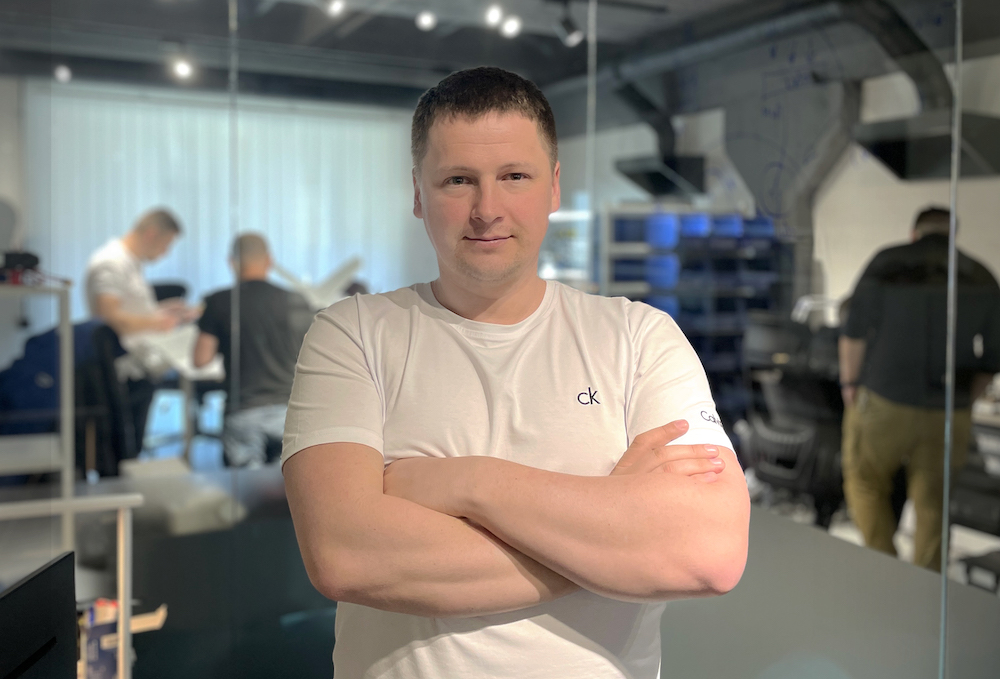 Can you please tell us, what did the company do before the war, and about plans for the future?
Culver Aviation is a company that operates according to the DaaS concept, ie Drone-as-a-Service. We provide services based on images of the earth's surface, taken by self-designed UAVs.
Last year, the company received an investment from TECHIIA Holding. We built an aircraft fleet, assembled a team, and trained pilots. This March, we were planning to launch services: the creation of orthophotos, field surveying, ago monitoring, road inspection, etc.
In addition, our R&D department has developed a new innovative product, which we are going to reveal this Summer.
As far as I know, since the beginning of the war, the company has handed over 6 drones to the Ukrainian army. Can you tell us what those drones are and what their purpose is?
We donated SKIF aircraft. They are not military, this model was created for civilian commercial purposes. But the Ukrainian army needs clear eyes in the sky, and our planes can rapidly collect information from the air and give a clear picture. They are very useful in certain areas.
We received great feedback on the technical characteristics of the devices and the comprehensive monitoring system as such from those units that started using SKIF. We did not modify the aircraft specifically for military tasks, because it already knows a lot "out of the box". For example, one battery charge is enough for SKIF to fly 60 km there and back or fly over a square of 10 thousand hectares. The images that the drone takes are so detailed that it allows you to see every blade of grass because the UAV is equipped with a cutting-edge hi-res camera.
Drones are quite expensive (UAH 4.8 million in total) - what makes them so pricey?
Let's make this clear. First, we did not sell the drones, we donated them. Therefore, the cost of the devices is indicative, it is not the selling price. No one - no government agency, unit, or volunteer - paid a penny for our planes.
Moreover, Culver Aviation does not have a business model for selling drones. We provide services. We handed over part of our UAV fleet to the Armed Forces of Ukraine. We took those devices out of our assets so that these planes could save the lives of our defenders, all the Ukrainians, you and me.
Secondly, for the market, the price of UAH800 thousand (around $27 thousand) is quite low. If you look at the technical characteristics, capabilities of the SKIF complex and the number of innovations, the average price of a similar drone will reach up to $40 thousand. I'm talking about models for commercial purposes. And if we expand the list of comparisons with military drones - and SKIF is actually already competing with them, because it operates at the forefront - we will get even higher prices. Recently there was news: Kharkiv bought a German drone Quantum for EUR 200 thousand. Even if the Quantum complex includes several aircraft, divided into 3 or 4, we get from EUR 50 thousand apiece. Their class is about the same as ours.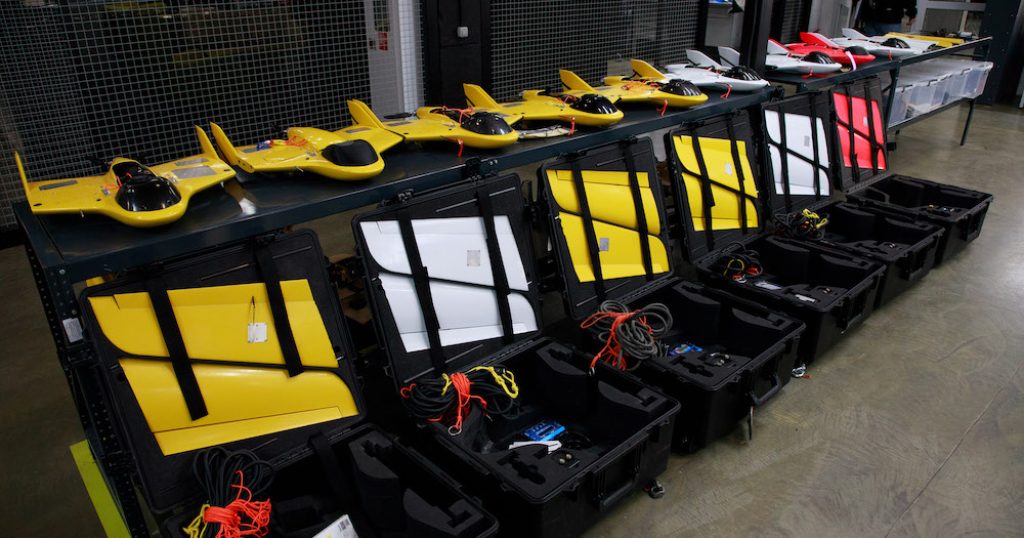 Third, it is worth comparing devices of the same type with the same purpose. It is incorrect to compare it with, for example, a mass-market DJI helicopter for $ 2-3 thousand. Even a professional line of helicopters, which costs $25-30 thousand, has less flying time and range, and sometimes the image quality can be quite poor.
Briefly speaking, how has the business changed since the beginning of the war? Have foreign customers stopped buying drones?
We did not sell and do not sell drones. As for services, it is difficult to provide them now - the sky in Ukraine is closed to commercial companies. However, we are working on ways to restore services, because aerial expertise is needed - for example, when assessing the damage. Also, even taking into account the military situation, some farmers need services in terms of precision agriculture, conducting agricultural monitoring of crops, and more.
We were able to relocate part of the production and team and quickly relaunch the R&D department. We will expand production to manufacture units as quickly as possible.
We opened a school of drone operators. Education there is free, and we do not make certain requirements other than the desire: we want to help people find new promising jobs or provide an opportunity to help the state with their professional skills. In the first two hours, we received 120 applications. Every week, ten future specialists are trained, and the best ones receive a recommendation from our company.
Original article on ain.ua.