TECHIIA is a holding that brings together the technological expertise of many companies and individual projects. Our business areas have provided experience and expertise in software development, IT product development, esports, and media, manufacturing of premium souvenirs, and infrastructure construction. Our team works with passion to combine technology with modern business processes.
Our values are a visionary approach, multiculturalism, support, and development of partnerships, flexibility, and openness to new things, global thinking, and enthusiasm. By sharing these values, each employee builds a career at TECHIIA dynamically and with great interest.
We have minimized bureaucracy and work in an atmosphere of mutual respect and trust, so each team member is focused on the core work and interesting tasks. At TECHIIA, we work on exciting and diverse projects. We are constantly developing and getting a decent reward.
In the technology holding, it is important to maintain a high level of awareness, be relevant, and constantly develop. We have established a mentoring system in which more experienced experts transfer their expertise to newcomers, both in personal communication and through presentations at internal events. We encourage external training programs and have the opportunity to improve our English language skills during working hours.
We work hard, but we also like to have fun! Corporate esports tournaments and team buildings allow us to get to know our colleagues better and spend time with pleasure.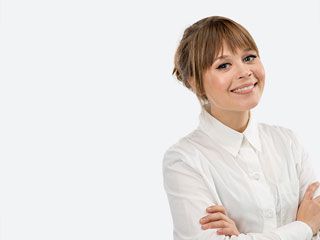 "The best team is formed in companies where the employee is treated like themselves!"