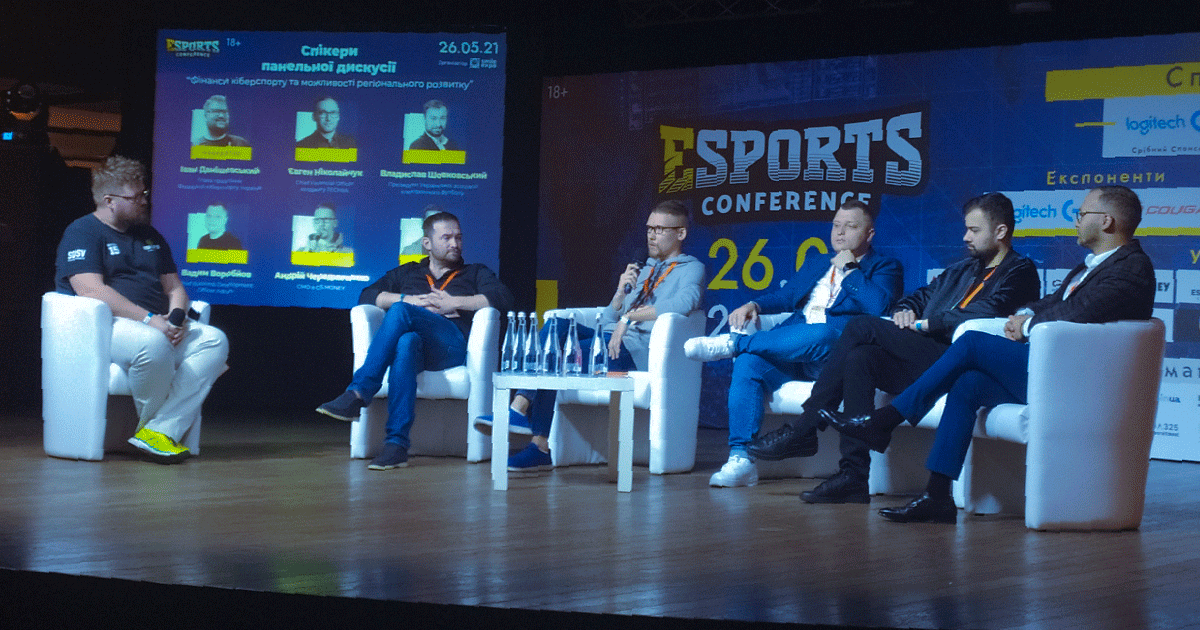 During the esports conference, the Chief Financial Officer of the TECHIIA international holding spoke about the strategic advantages of esports and the specifics of operating in various markets.
---
The eSPORTconf 2021 was held in Kyiv on May 26. Yevhen Nikolaichuk, Chief Financial Officer of TECHIIA, took part in the discussion panel devoted to financial issues and regional development.
"Esports in Ukraine is developing actively," said Yevhen Nikolaichuk. — "Its strategic advantage is that it is not attached to the offline world. There will be more jobs for commentators, streamers, and broadcast teams. Although the profitability of this esports segment is better on the international market rather than on the Ukrainian, our market has good growth potential."
CMO at CS.MONEY Andrey Cherednychenko, President of the Ukrainian Efootball Association Vladyslav Shovkovskyi, Chief Business Development Officer at Adrun Vadym Vorobyov joined Yevhen in this panel discussion.
The panelists shared their experience of interaction with the audience, key financial partners, and legal and financial features of the work organization. Considering the youth of the industry, it will take a few more years to develop the rules and algorithms.
Since esports was recognized as an official sport in Ukraine, the number of professional events has increased. eSPORTconf 2021 became a platform for establishing a dialogue between the relevant ministry, key market players, and regional initiatives. The experts talked about the development of Ukrainian-language broadcasts, the formation of professional personnel, and closer interaction with regional partners.