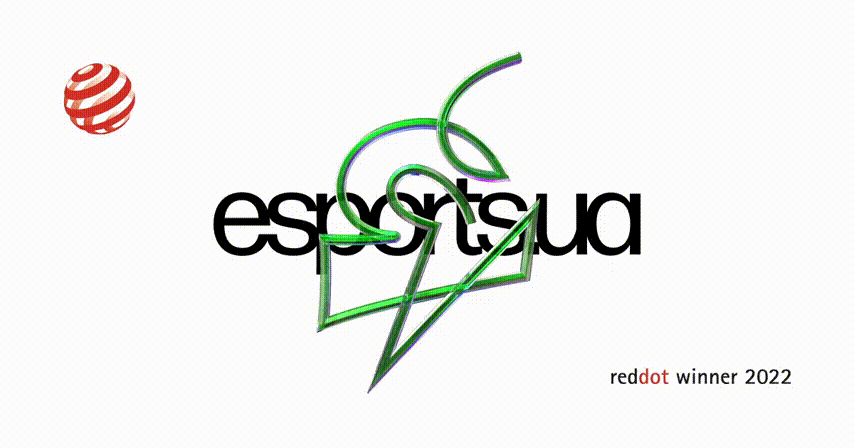 The design team of the holding received another award from one of the most prestigious international design competitions — Red Dot. The organizers awarded the team for the identity of the esports portal esports.ua in the Brand design & Identity category.
---
When working with the portal, TECHIIA designers were building the concept on primitive graffiti and tags that evoke nostalgia for iconic games of the 90s: simple, pixelated, but with their own unique charm.
Such a solution significantly distinguishes the project, because usually in esports design there are many clichés and standard solutions borrowed from traditional sports. The client — the Ukrainian Esports Federation (UESF) — came with a request to create an unusual identity for esports.
"While working on the identity, we focused on avoiding a typical "game" design as we know it. At the same time, we didn't want to overdo it with the rebelliousness that neatly fit into the final concept," shares the creator of the original idea designer Valentyn Tkachenko.
This is not the first award for the team. In 2021, the corporate style of the holding won a Red Dot in the Brands & Communication Design nomination.
"Despite the war, we must not give up. It is our duty to continue doing what we do best — creating a quality design. This award is yet another achievement and motivation to keep on working," noted Oleksandr Taranenko, TECHIIA's Creative Director.