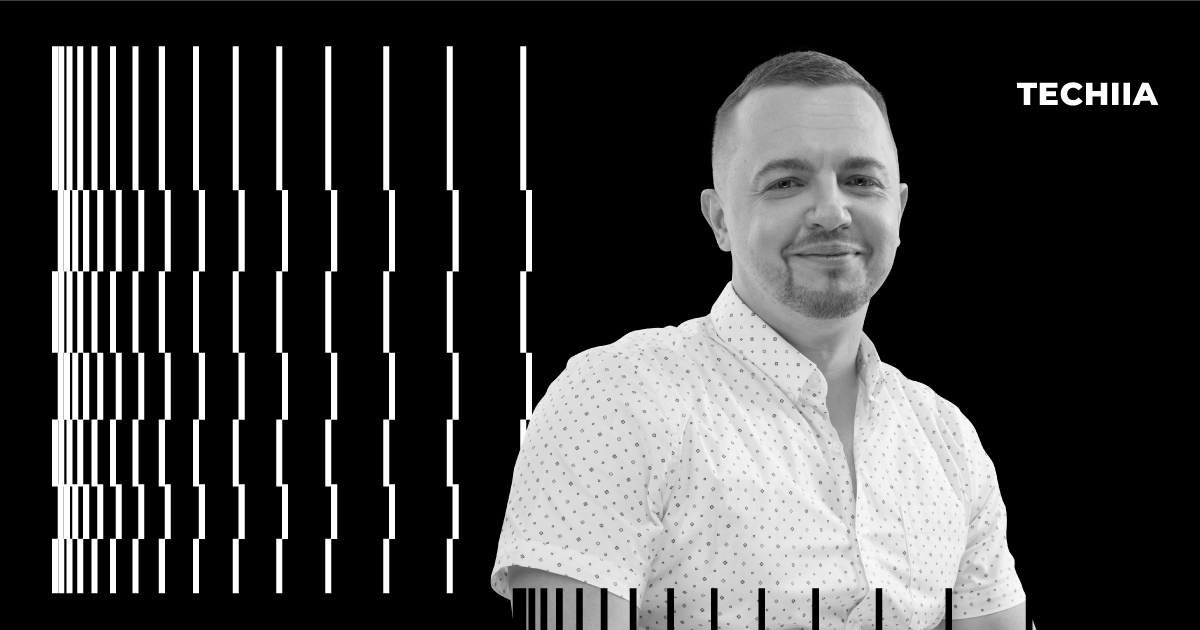 乌克兰在创新型国家的排名上升。让我们看看这到底意味着什么。
---
On February 11, 1990, an ordinary boxer James Douglas did the unimaginable, he knocked out Mike Tyson, who was considered to be the best heavyweight boxer in the history. James became the undisputed world champion, but in the next fight, he lost to Evander Holyfield. After that, Douglas never again had championship fights and never had been on the cover of the printed media.
If you wonder, how does this story relate to innovation, I'll explain it now
Every year, analysts at Cornell University, INSEAD Business School, and the World Intellectual Property Organization release a report on how innovations are introduced in different countries, what factors contribute to their enactment and what factors block it.
A new, thirteenth version of the Index has recently been released. It includes information on 131 countries, and Ukraine is one of them. For us, this document is important because basing on it investors will make decisions on whether it is worth investing in the development of innovative technologies in our country or not.
Moving forward or standing still
Within just one year Ukraine has moved up two points in the Global Innovation Index, from 47 to 45. In order to assess whether this is a lot or a little, you need to understand one simple thing, being innovative is costly, difficult, and risky.

A focus on innovation can either be beneficial or useless. Therefore, most entrepreneurs work in the old fashioned way, without trying to change their approach to doing business. Just like James Douglas.
In training, James did not practice in full strength and did not want to change anything, because he didn't even think of being a champion. He went to fight Tyson as an underdog with a ratio of 42 to one. Everyone, including Douglas, understood that he could not jump above his head a second time, so in a fight with Holyfield, James simply sold his belts with profit.
So today most startups use the same strategy. Offering an innovative concept, they don't even try to come up with a completely working product but just wait for big companies to buy them out. After the purchase, no one remembers those projects, just like Douglas.
Constant efforts
This is yet another extremely important point. Innovation love stability. It is impossible to stop introducing new solutions and continue to be an innovative company.
Let's take a look at the top 50 most innovative companies in the world from the Boston Consulting Group, one of the most influential consulting firms in the world. The rotation in the BCG rankings is crazy. You have probably heard about the American company Stryker, the largest manufacturer of medical equipment. Last year, Stryker was included in the BCG rating, but this year it is no longer there. The statistics are relentless, of the world's 50 most innovative companies, only eight will make the BCG list next year. The rest will not survive the innovation race and will be knocked out of the ranking.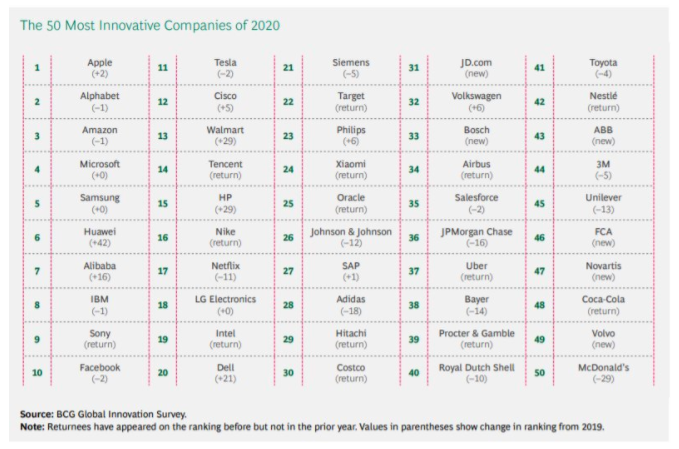 You can find the same trend by examining the Global Innovation Index. Many countries cannot keep achieved positions and show serious deterioration in performance the year after. Tajikistan dropped nine positions in the new Index, Georgia - 15, Kuwait - 18.
In comparison with these countries, Ukraine looks very stable. Over the past four years, our country has never dropped out of the top 50, although in 2019 we went down by four points. So, the current growth is rather a gradual return to the 43rd place, which Ukraine took in 2018.
Yes, we are far from being the leaders, but in our consistency, we still favorably differ from the one-time champion Douglas. However, the final place in the GII ranking is not the only indicator worth paying attention to.
Good news
Take a look at the ratio between investments in innovation and their practical value. It turns out that we spend a little money on innovation. According to this indicator, Ukraine took 71st place. But even such a small amount of investments allowed Ukraine to take 37th place in the ranking of countries that have received the greatest profit from the use of innovative solutions.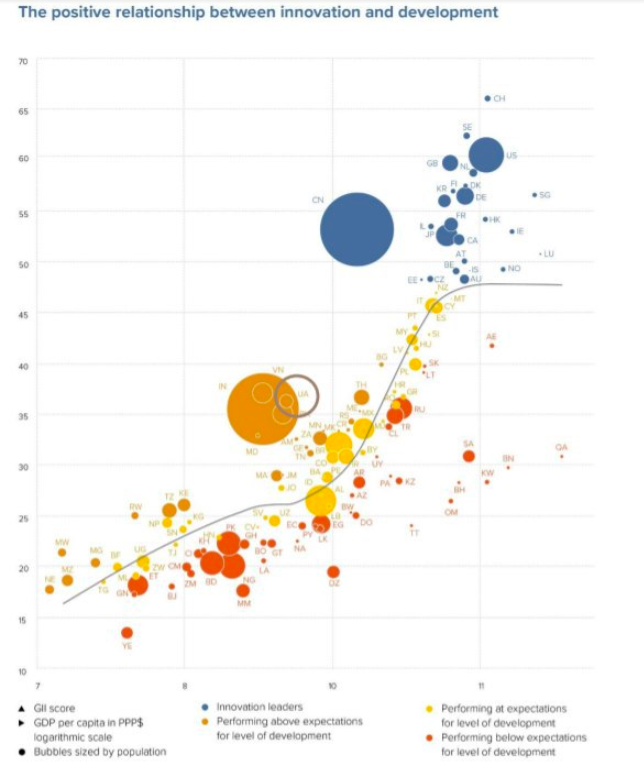 Another important point is the relationship between innovation and economic development. According to the experts, the development of Ukraine's economy is ahead of expectations. But the indicators of more economically developed countries like the UAE, Brunei, Qatar, Saudi Arabia, and Lithuania, on the contrary, do not correspond to forecasts.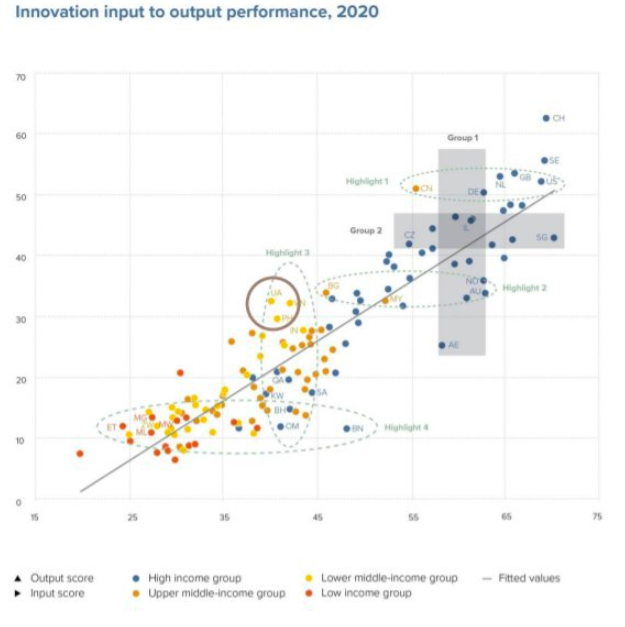 Ukraine can persist its way up in the GII ranking. We have many competitive advantages listed in the "Strengths" section. These are well-trained personnel, the prestige of higher education, and a large number of employees with scientific degrees, and the growing export of information and communication technologies.
Leadership battle
Will we be able to rerun India's success, which jumped 4 places this year? It is hard to say. Indeed, in addition to the strengths, there are also weaknesses, such as political instability, a lack of the rule of law, a low level of funding for innovative programs, including venture funds.
Anyone who has planned to implement advanced technology will face difficult times. Due to the economic crisis caused by the COVID-19 pandemic, a huge number of research projects around the globe have been frozen, and the funds allocated for the implementation of innovative solutions have dropped down.
Despite this, the current tendency can be described as low-key optimism. Since the introduction of innovation has become part of the corporate strategy of the world's largest companies and government programs for economic development, it is hoped that the crisis in the field of innovation will not be so deep and extensive.
As for Ukraine, we will face a serious struggle for the respectable second place in the group of countries with lower middle income (Vietnam is now in first). The global innovation landscape has changed a lot in recent years, now the highest rates of innovation adoption are demonstrated by China, Vietnam, India, and the Philippines.
The last two countries in the group ranking are right behind Ukraine. Therefore, next year we will most likely witness an exciting competition.
Original article on epravda.com.ua