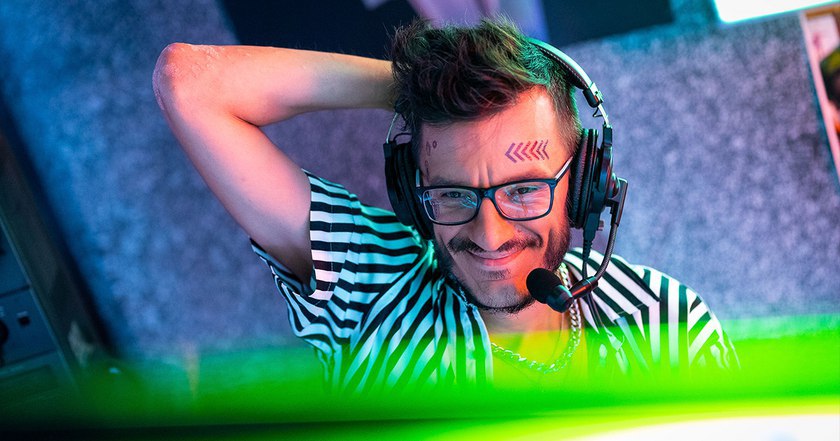 There is always an element of showmanship present in esports tournaments. The epic entrance of the players onto the arena, dozens of interviews, various special effects, an analytical studio, and commentators who add even more excitement to all these events. One of the participants in such an event is a media talent — a person whose duties may include a lot of tasks: from commenting on matches to communicating with companies that are just learning about esports. The gg editorial team spoke with Oleksiy "uHo" Maletskyi, a media talent at WePlay. He talked about the differences between commenting on a football match and a Counter-Strike tournament, how many hours a commentator can spend in the studio, and whether it is possible to become an eSports commentator today. In addition, Oleksiy mentioned how the WePlay company, which is part of the TECHIIA holding, creates cool productions at its tournaments and events, helps young teams make a name for themselves, and much more.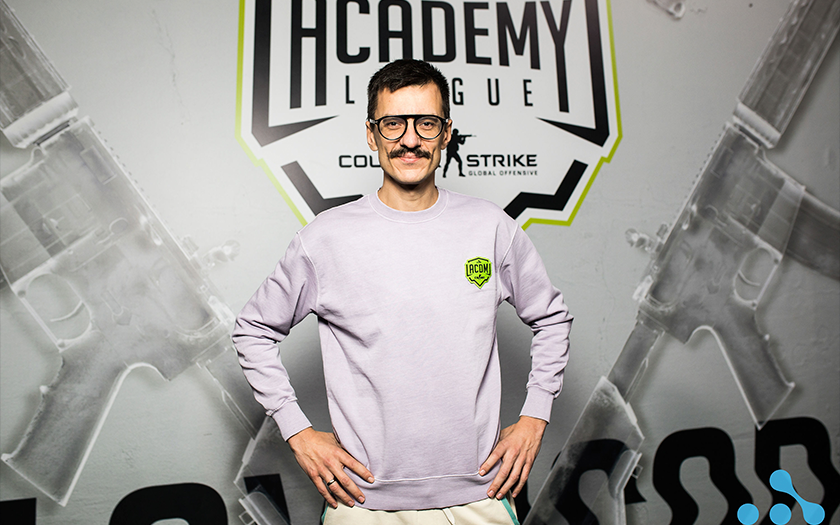 gg: What does a media talent do at WePlay? What are the responsibilities?
Oleksiy Maletskyi: In esports, a media talent is someone who works on camera. This can be a commentator, analyst, studio host, or hypothetical stand-up comedian. Previously, the term "talent" was used in the studios where I worked. This term came from the English-speaking community, and a general definition is a person who works on camera.
At WePlay, I participate in media activities and give various interviews. Sometimes companies come to me to learn more about esports, and I communicate with them. I work on camera, shoot videos about esports, lead some projects separately, and commentate on matches.
gg: What are the peculiarities of working as a commentator for Counter-Strike matches?
Oleksiy Maletskyi: The first peculiarity is that the person on screen sees a lot of events happening simultaneously. Classic sports are slow-paced with few dynamic events. There is, of course, the NBA, as Americans know how to create a show. But in Counter-Strike, most matches are very fast-paced and dynamic and have a huge number of variables on the screen that need to be explained to viewers. The person watching the match understands what is happening, but the commentator's task is to create a storyline, package it all together, and, if the match is boring or uninteresting, add some spice to make it lively and engaging.
The commentator is a guide to the world of esports. They must create a show.
gg: Were there times when the broadcast lasted more than 10 hours? If so, when was the last time it happened to you?
Oleksiy Maletskyi: It happened sometime in 2017-2018 during ESL tournaments when I worked for a different studio. It also happened at WePlay when we had a big tournament with 4 Best of 3 matches in a day, and some of the commentators fell ill, so I had to substitute and worked for 12-14 hours. However, there were breaks between maps and matches. My record, if I'm not mistaken, is 17 hours, which was back in 2016. But this is all in the past. Everyone tries to make it faster now because viewers play a crucial role. Nobody will sit through the entire broadcast for the whole day. Some come and go, and some only watch specific matches.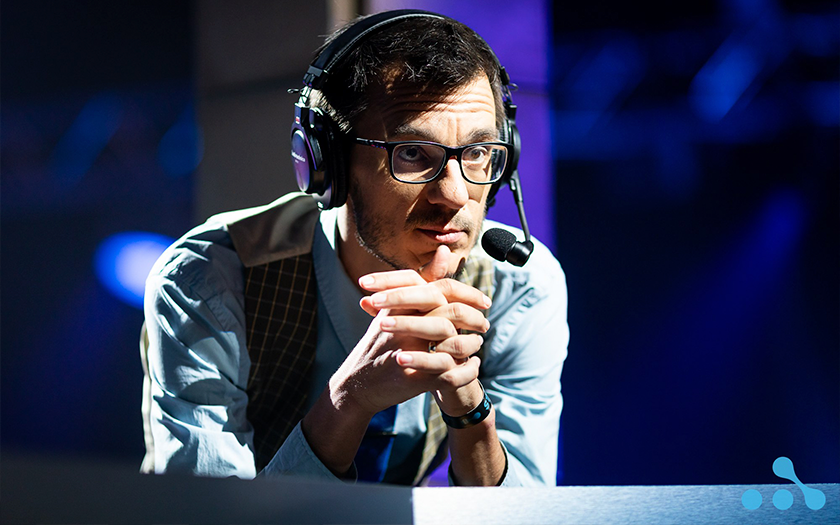 gg: How to become an esports commentator?
Oleksiy Maletskyi: Firstly, you need a job vacancy — this is the biggest issue. Currently, the Counter-Strike ecosystem does not allow anyone to come and start commenting. You can't just start commentating on a NaVi match because the broadcasting rights belong to some studio. It's easier in Dota 2 — anyone can comment but with a delay and under the condition that the broadcast is not commercialized.
I can only say what skills are needed. You must have gaming skills, be charismatic and knowledgeable, and be able to maintain a conversation on any topic: from politics to drugs.
I believe it should be this way because broadcasting and Counter-Strike are my life. I became a commentator at 35. Imagine being young, studying a profession, and then 10 years later, finding yourself in a position you never even thought of. Therefore, you need to be well-rounded because who knows where life will lead you.
You can't just become an esports commentator because you need a vacancy. I can only suggest one alternative. Take a recording of a team's match, make it interesting with your commentary, and post it. But you need an audience, you need to earn a name, and you need people to talk about you.
Anyone can become a commentator, but not everyone can get the opportunity to work.
gg: And how to get broadcasting rights?
Oleksiy Maletskyi: For example, one studio owns the broadcasting rights to BLAST tournaments in the Ukrainian region, and as an employee of another studio, I cannot comment on those tournaments. In ESL, the contract with studios is signed for many years, so others just need to wait.
You can also comment on less popular tournaments, but you need to pay $200-300 to comment on one Best of 3 match. But that's definitely not an option.
gg: What path did you take before getting into esports? How did you get introduced to this field? Which tournaments did you attend?
Oleksii Maletskyi: It was in the summer of 2000 in Bulgaria. I went there for vacation and dropped by a computer club. At the time, I played StarCraft and Real Tournament, but everyone there was playing Counter-Strike. When I returned to Kyiv, I started learning about what Counter-Strike was. I found a Kyiv forum for Counter-Strike where people would arrange games with each other, but it was all underground at the time. It was a shock to me when I found out that people were competing team vs. team. I then joined this crowd, found a team, and we started traveling to tournaments all over Ukraine because online gaming was not really a thing back then.
My first online tournament was in 2004 for the Nations Cup, representing Ukraine. We played under fake names because having 5 people from one team on a national team was not allowed. I remember playing against Norway, and they had a ping of 30 while we had 80 on a German server. In CS:GO and CS 1.6, a ping of 80 feels different. In CS 1.6, this ping caused a lot of problems, such as constant freezing and packet loss.
Later, I even won the World Cyber Games with my team, which Samsung organized annually. It was like the Olympics for esports. It took place in San Francisco, and it was a trip that I will remember for the rest of my life.
In 2011, I stopped playing actively because I met my wife in 2008, and our first son was born in 2010. Since 2006, I was playing and working at the same time. It was a common practice when on Fridays, I would go to the railway station, leave my car at the parking lot, take a train to moscow for two days, play, get third place, take the train back, and go back to work on Monday morning.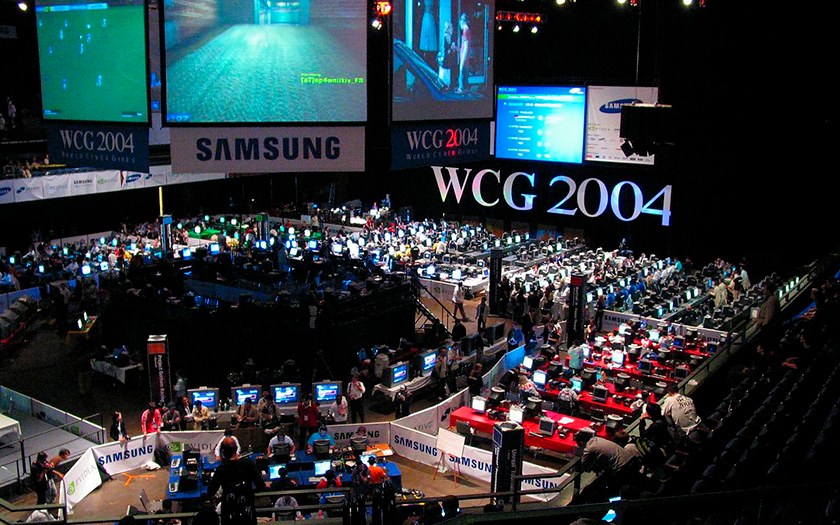 gg: Do you have any funny stories from tournaments?
Oleksiy Maletskyi: In 2005, we were traveling to Minsk, and Sasha Kokhanovskyi (who would later become the founder of the esports organization NaVi — editor's note) and I were kicked off in Gomel for not behaving very well, although we weren't causing any trouble. We had a couple of beers, and I started saying to the whole train car: "Belarusians, you've had Lukashenko in power for 15 years. Aren't you ashamed?" I guess that offended them. At the next stop, the police came and kicked us off. Part of the team went to Minsk, and Sasha and I were left in Gomel with 20 dollars in our pockets. Then we got on the Kharkiv train, which was also going to Minsk, by which the pro100 team was traveling, which included such legends of Ukrainian esports as Zews and Edward.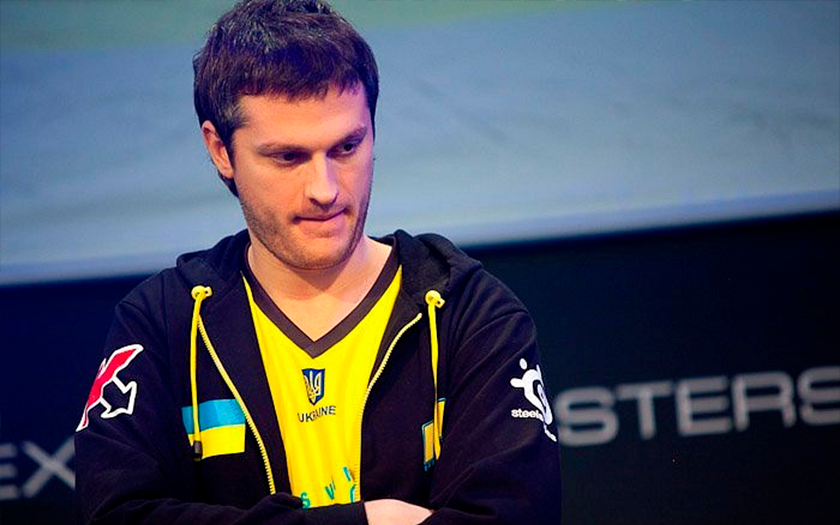 At that time, it was a group of young people who hung out as much as they could, played football together, went to the cinema, and spent time on the streets.
Since then, I have had the feeling that we are the esports. People who play, the community — this is what esports is.
And it is impossible to kill esports anymore. I have experienced several deaths of esports when I believed that it was impossible to revive esports, but everything turned out differently.
gg: So esports will never die?
Oleksiy Maletskyi: No, it won't. I would rather believe that traditional sports will die sooner than esports.
gg: And what were the signs that it was dying?
Oleksiy Maletskyi: I will talk specifically about Counter-Strike. It was the end of 2011 when CS 1.6 was losing its audience. Valve announced CS:GO, but ESL said they wouldn't be hosting tournaments in this game because they weren't interested in it. And the audience was in a state of uncertainty. Tournaments in 1.6 were disappearing, but many people didn't like CS:GO at the time.
My overall feeling was that I had spent 10 years in esports, and it would be a good story in my life, which was full and interesting. I was grateful to esports because it allowed me to meet my wife and experience many cool events. And as I remembered, I left this field and started working because one couldn't make much money in esports at that time. But in 2014, I stumbled upon a CS:GO stream and saw that the game was alive. The introduction of skins, which didn't exist before, and the influx of gamer money saved the CS market.
gg: Will the release of Counter-Strike 2 attract a new audience to esports?
Oleksiy Maletskyi: No, not a new audience. The audience will continue to grow organically as it is happening now. For example, our young footballers play Counter-Strike, and my children play Counter-Strike. This is the organic growth of the audience.
Counter-Strike is a phenomenon that will not disappear.
Even if you look at online games, it constantly grows — every day, millions of active players play CS.
gg: What is the situation with russians in Counter-Strike, can they play in tournaments?
Oleksiy Maletskyi: In their mercantile business goals, Valve was not able to ban russians on their servers, although I think they would lose 50% of the audience, as russians generate a lot of traffic. Many russians play professionally and non-professionally in Dota 2 and Counter-Strike.
Unfortunately, a "small indie studio" is not capable of making strong and big steps.
gg: Can individual organizations exclude russians?
Oleksiy Maletskyi: Conditionally, ESL, and BLAST can do this, but there is a nuance. Let's take Cloud9 — an American organization but with a russian team. According to my information, they are all kind of reasonable and against the war, but what can we say if they did not voice any position? How are they different from other russians? Therefore, mainly russians hide in organizations that are not russian to continue playing.
gg: How much has interest in esports grown in Ukraine over the past 5 years, and what is the situation around CS:GO?
Oleksiy Maletskyi: An important change happened last year after February 24th, when we started to be separated from the so-called CIS region. This is an important step in the development of our scene.
Online viewership on Ukrainian broadcasts is not the highest right now, although it still depends on the match. But the audience is still growing. I see this in our football players. It's very interesting when I don't know them, but they are subscribed to me, and they play quite well, although they are players on the Ukrainian national team. I'm very pleased with this.
I can't name exact numbers, but the overall Ukrainian audience in Counter-Strike is growing.
gg: What bothers you the most about esports? What would you like to change in this sport? What wouldn't you want to allow in esports?
Oleksiy Maletskyi: Everything is more or less okay as it is now. The only issue is that sometimes within a tournament, a team can lose twice and still not be eliminated. Organizers try to generate a lot of traffic with multiple teams, which can spoil the interest in esports, in my opinion. However, this is more the fault of the game developer who gave their game to various organizers, as Valve does not have an esports regulator.
I would also like to see professional associations or unions. I think they should exist. There is a nominal union, but it has no power.
Lastly, I would like the people making decisions to be competent, as there are enough incompetent people in esports.
gg: WePlay held Academy League tournaments. Are there strong young teams in Ukraine now, and what is the prospect for our country in developing young talents?
Oleksiy Maletskyi: Historically, we have a very strong esports school in Ukraine. Some of the best players in the world are representatives of Ukraine. Speaking of CS now, the most successful academy, not only in Ukraine but also in the world, is NaVi Junior.
There are still plenty of young talents in Ukraine today. For example, the team Monte, which is among the top 30 in the world, and three Ukrainians play in its lineup. There are also Lazer Cats, Iron Branch, IKLA, and many other interesting teams. Although I thought that after the full-scale invasion, everything would get worse in this regard.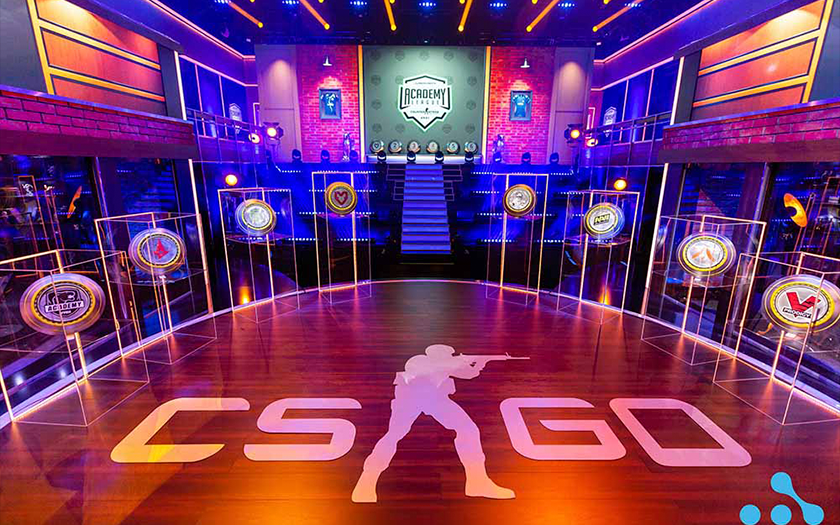 gg: WePlay can give tier-2 and tier-3 teams the opportunity to participate in cool tournaments. What other advantages does your platform have?
Oleksiy Maletskyi: WePlay provides the opportunity to showcase and realize oneself. During tournaments, a lot of content is created, many videos with players, and various presentations of top-level players are published. WePlay is next-level in terms of quality, which allows the audience to learn about new players and teams. And we also focus on the fact that the media component is very important.
Esports is not only about tournaments, it's also about shows.
It's important for the audience to see the players and communicate with them.
Currently, WePlay Academy League is on hold until the end of the full-scale war, but the most important thing now is to support each other and win this war.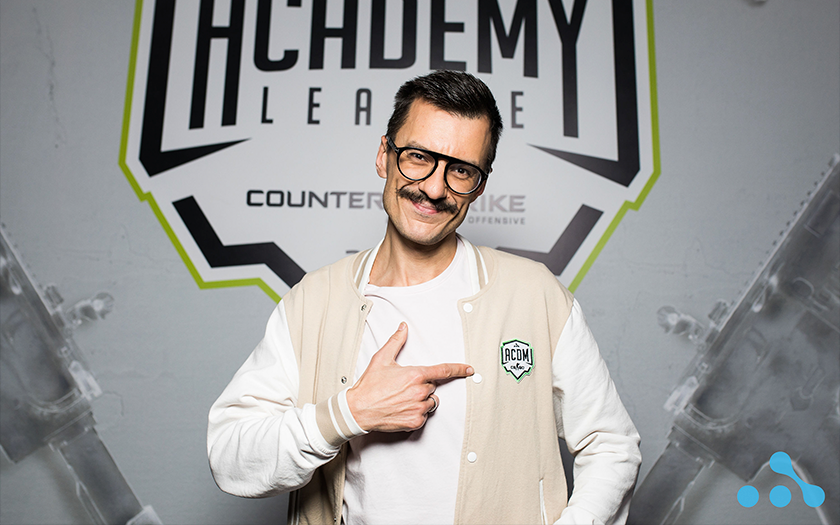 gg: How would you explain to a child what esports is and why it's cool?
Oleksiy Maletskyi: It's not even the child that needs to be explained, but the parents. Many parents don't understand and think that games are bad. If I were to explain it to a child, I would start by explaining games in general, not just esports. But if we're talking specifically about esports, it's simple — competition and competitive play directly in a computer game. There's nothing too complicated about it.
In general, computer games are cool from the perspective of development, including individuality. I believe it's a development of skills, critical thinking, and the ability to quickly analyze situations and take responsibility for one's decisions. And that's not even mentioning the English language. English is a unique case altogether. My kids communicate exclusively in English in games, watch videos about games in English, and their level of language proficiency is good.
The main thing is to find balance. Besides playing Counter-Strike, you need to do something else. If your mom asks you to take out the trash, then you need to take out the trash, not like in the popular phrase in the CS community, "We need to take out the homeless people on Overpass." And if you don't take out the trash, your mom gets angry and says that your games are getting on her nerves — then she's right. Because taking out the trash will take 2 minutes, no more. Games are a part of leisure, but there just needs to be balance. When my kids play, they have to take a break, go clean up in the yard, or do something else.
We have a severe lack of games in education and a lack of esports in education. In general, we lack a progressive educational program that can explain and talk about modern trends.
There are still many people with Soviet-era stereotypical thinking. There are people who simply say that computers are evil, games are evil, and it's all bad. Of course, it's bad if, for example, your husband comes home from work and immediately starts playing Dota. You don't communicate, you don't go anywhere together, and you become not interested in each other. But it's not the game's fault, it's important to understand.
We also tend to shift responsibility. Even parents find it easier to say that games are to blame because they bought a tablet for their child to stop disturbing them, and then after six months, the child doesn't react to anything. So, who's to blame? Well, the tablet, of course. It's not your fault you bought it and couldn't find a balance in communication with your child and the tablet. But it's easier to blame Brawl Stars.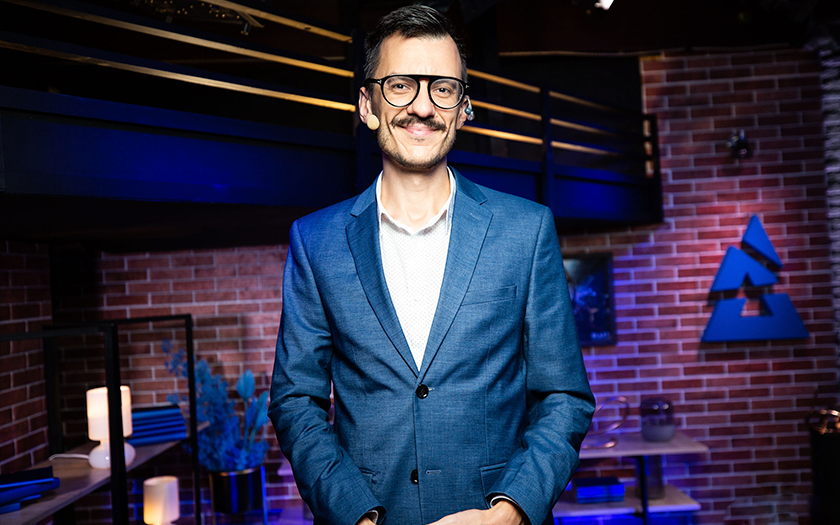 gg: How did you explain to your children what their father does, who is almost always by the computer?
Oleksiy Maletskyi: That's exactly what I tell them. So there's an event, a game going on, and Dad is voicing what's happening on the screen for the viewers. I also tell them that my schedule is not regular because sometimes, on Monday and Tuesday, I can spend the whole day with them, but on Saturday and Sunday, sometimes even at night, I have to work.
gg: Why is esports a big thing in South Korea but only gaining momentum in our country?
Oleksiy Maletskyi: In Korea, it's almost a national sport, and it has been developed not for 10 years, but for a very long time. The first esports broadcasts and studios appeared in Korea, and there is a huge number of esports fans there. Why is that? I don't know, maybe it's related to cultural peculiarities.
But I can say for sure that in terms of esports, Ukraine is one of the leading and best countries in the world in terms of tournaments, tournament operators, companies that work, content creation, and player strength. I think that in this regard, Ukraine is among the top five countries. StarLadder held a tournament at the NSC "Olympic," a major in Berlin, and many other tournaments. In 2021, WePlay hosted one of the most popular DPC tournaments in the world, WePlay AniMajor, in Kyiv. These are great achievements.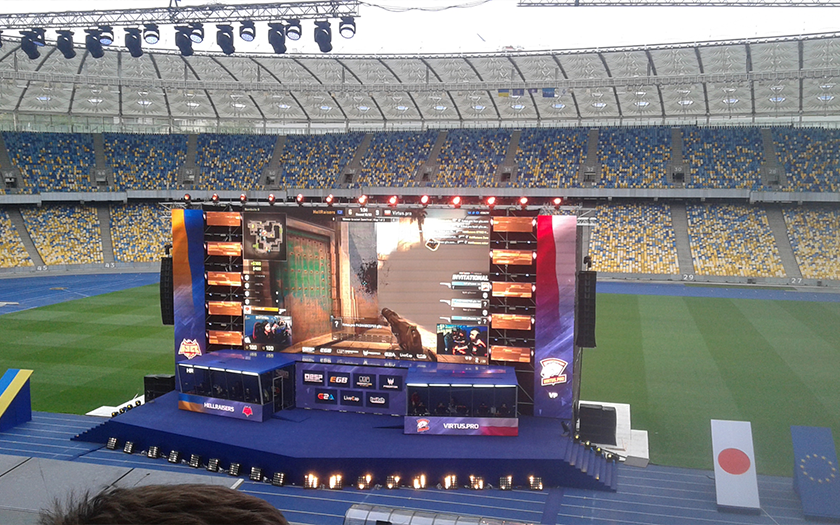 gg: Should Ukraine follow Korea's approach to esports?
Oleksiy Maletskyi: Everyone should do this. Korea shows that esports is a self-sufficient, independent, and financially viable industry that demonstrates how it can develop and what esports should look like.
However, there must be a very strong interaction between the esports community and the state. There must be a Ministry where progressive people who are interested in this will develop it at the state level. And this is not just a story: let the state organize a tournament among universities. The government should stimulate, provide some benefits, and help develop its position in the world of esports.
But I have a feeling that after the war, esports will return to Ukraine. There are always enthusiasts here who love to do it, who know how to do it, and who will revive and develop it.
Source: gagadget.com