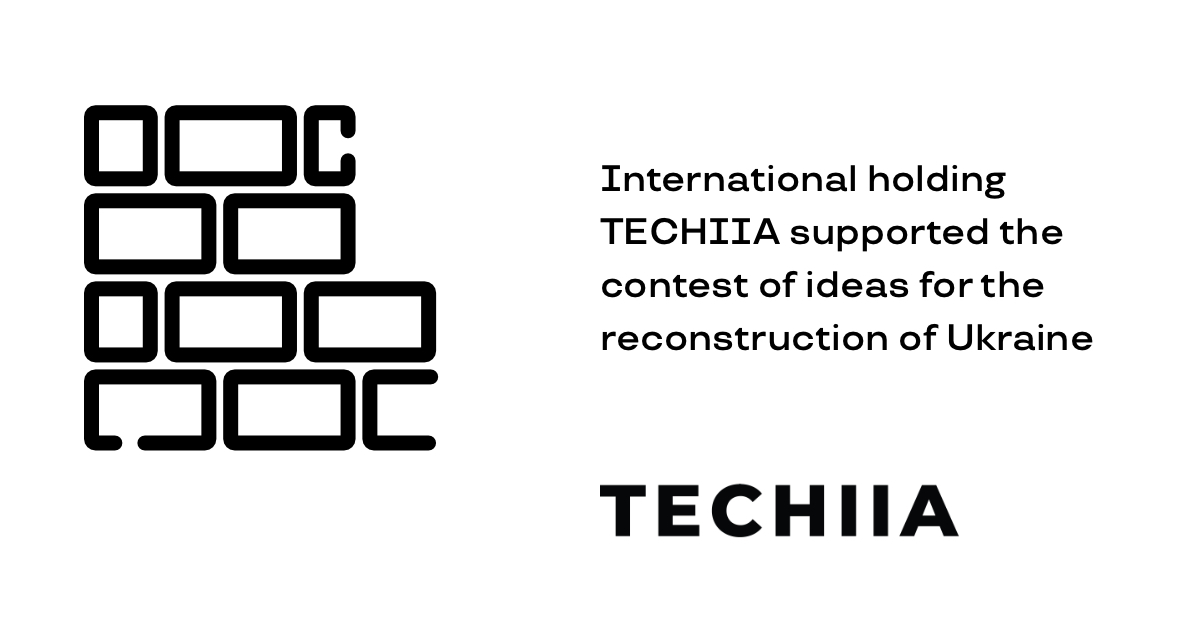 TECHIIA holding partnered in the all-Ukrainian student competition of essays and analytical articles "Country Reconstruction: Challenges, Opportunities, and Tasks". From July 1 to 10, participants were submitting essays, and now the jury evaluation is underway.
---
The competition aims to collect the opinions of young specialists regarding directions and ways of post-war recovery of Ukraine — from the economy to mental health. On July 10, the competition organizer — the NGO "Strategic Vision" — finished receiving works, and now it's time for the evaluation phase.
TECHIIA's representatives are among the jury that will evaluate the works and determine the essay whose author will receive a special award from the holding.
"From the first days of the full-scale war, we at TECHIIA launched the project "Supporting the freedom of Ukraine" to help our defenders. Ukraine will win and another important stage — the recovery — awaits it. Not only does this include investments but also bold ideas to build a modern technological country. Students definitely have such ideas, they just need to be discovered, developed, and implemented," comments Marianna Konina, Chief Public Engagement Officer of the TECHIIA holding.
According to the results of the competition, the best works will be published on the organizers' website, and they will also be offered for publication in the Ukrainian media. Authors will receive useful gifts — from book certificates to special prizes from partners.
"Ukrainian youth should be involved not only in the defense of the country and volunteering but also in deciding the post-war reconstruction of Ukraine, which became one of the ideas of our competition. Essays with the best ideas will be published and distributed to the largest possible audience. But, this will be only the beginning of great work — we plan to involve the participants of the competition and our future projects in the systemic activities of the reconstruction of the country: as experts, coordinators, and practitioners," says Dmytro Egorov, the founder of the NGO "Strategic Vision".