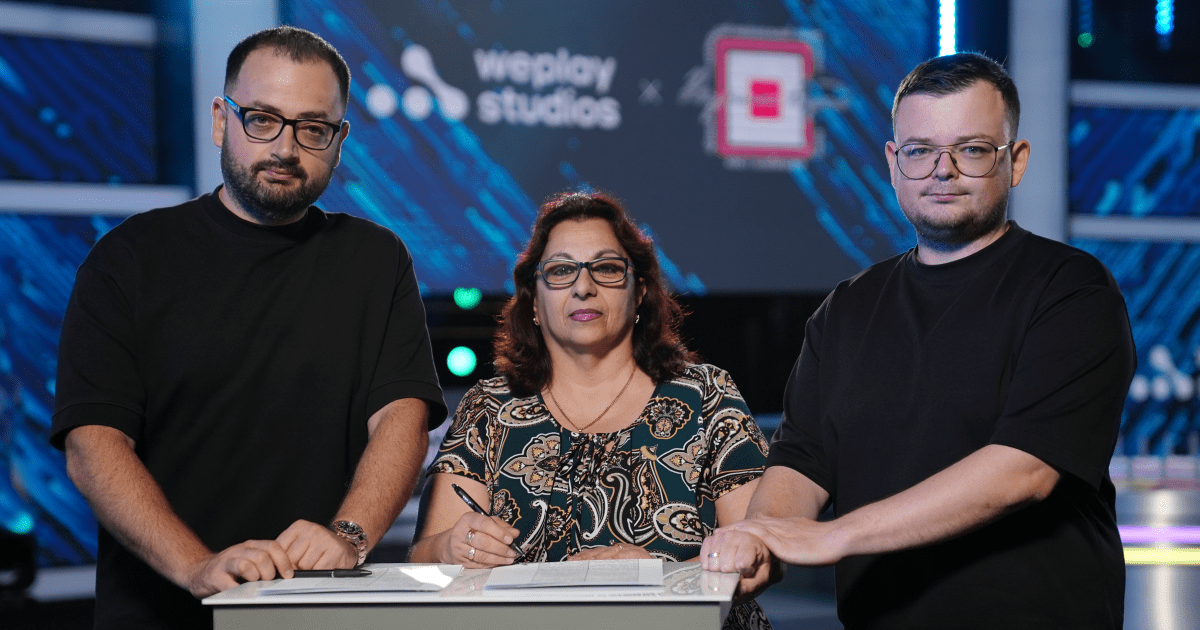 The production company WePlay Studios (part of TECHIIA holding) and Ivan Karpenko-Karyi Kyiv National University of Theater, Film, and Television have agreed on a long-term social partnership. Specific plans have been outlined in a joint memorandum.
---
First and foremost, WePlay Studios will enhance the university's material-technical base and organize educational lectures with the participation of industry experts. The company has extensive experience in creating technological content, so its specialists understand well what is needed to prepare students for real-world tasks.
WePlay Studios will also launch an internship program, where university students will have the opportunity to familiarize themselves with future professions through real company case studies.
The program will be taught by WePlay employees, who will share both theoretical and practical skills they have successfully used throughout their careers. Additionally, the company plans to involve invited experts from abroad in the program.
"Such collaborations primarily benefit students. Currently, the university aims to implement a dual education system, where students study theory for half a year and practice for the next half. There are only a few such educational institutions in the country. The practice and material-technical base that WePlay Studios can provide will have a positive impact on the educational process and give students the opportunity to learn all the intricacies of the industry from the inside," commented Inna Kocharyan, the rector of Ivan Karpenko-Karyi Kyiv National University of Theater, Film, and Television.
"Many employees of WePlay Studios are graduates of Kyiv National University of Theatre, Film, and Television named after I. K. Karpenko-Karyi. These are hardworking and creative professionals who are currently showcasing Ukrainian talent to the world by working with the most renowned gaming and sports brands. It is a great honor and responsibility for us to be involved in helping young talents at the early stages of their development as professionals and future elites of the film industry. We are actively exploring various teaching formats to pass on our expertise gained through our work both in Ukraine and abroad, as well as to shape modern practical education in Ukraine. Because only those who work in the industry can teach how to create within it," shared CEO of WePlay Studios, Yura Lazebnikov.
It is worth noting that in 2021, WePlay Studios initiated a course on "Animation Film Direction" at Ivan Karpenko-Karyi Kyiv National University of Theater, Film, and Television, led by the General Producer and Chief Visionary Officer of WePlay Studios, Maksym Bilonogov. The course teaches students 3D graphics, game design, animation design, and working with audiovisual content.