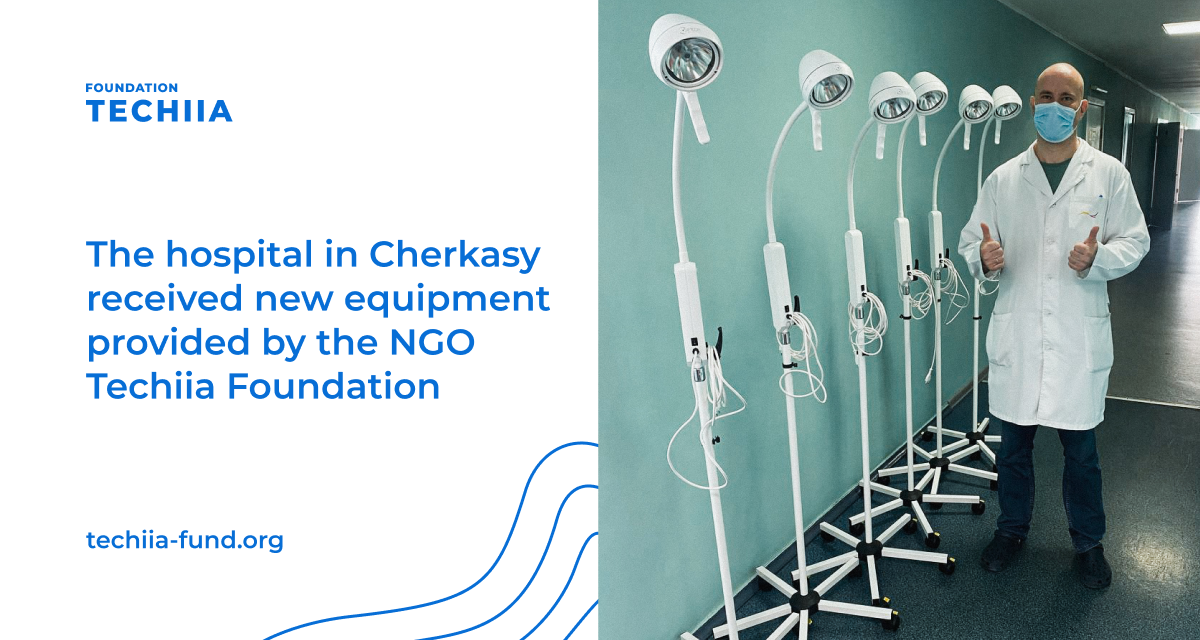 Two modern electrosurgical devices and six inspection lamps from the NGO Techiia Foundation are already delivered to the surgical departments of the Cherkasy Regional Hospital. The cost of such an upgrade is almost UAH 1.1 million.

---
The regional hospital in the city of Cherkasy is one of the key medical facilities in the region, which is designed for 1,000 beds and 13 surgical departments where operations of different levels of complexity are performed.
Not that long ago, during a long-term neurosurgical operation, the electrosurgical device failed. The staff and the administration have turned to the Techiia Foundation for the new equipment which has now been delivered. Today, two Bowa electrosurgical devices with a total cost of almost UAH 840,000 already help neurosurgeons in their day-to-day work. They are used for dissection and coagulation, i.e. to prevent or stop bleeding after an injury or during surgery and remove abnormal tissue growth.
"The neurosurgical operating room has two operational tables which now are geared up with modern equipment. New electrosurgical devices allow performing operations of any complexity on the spinal cord and brain without the risk of traumatizing the nervous structures. For our hospital, it is an important step forward in the quality of surgical intervention and recovery of patients after surgery", — Serhiy Samokhval, acting head of the neurosurgical department of the Cherkasy Regional Hospital.
In addition to that, each of the 13 surgical departments has at least two bandage rooms. Until recently, during manipulations, inspection lights from the 1980s were used. Some of them have already been updated. 5 lamps were donated by an American foundation, and 6 more with a total value of over UAH 250,000 were donated by the Techiia Foundation. The next stage of lamp replacement is planned for this fall, so those willing to help the hospital can contribute financially.
"Recently, the Techiia Foundation has focused on humanitarian aid to the defenders of Ukraine, but the war does not cancel other problems. Therefore, in parallel, we continue to upgrade Ukrainian medical facilities, because this is an investment in the peaceful and healthy future of Ukraine", — Oleg Krot, co-founder of the NGO Techiia Foundation.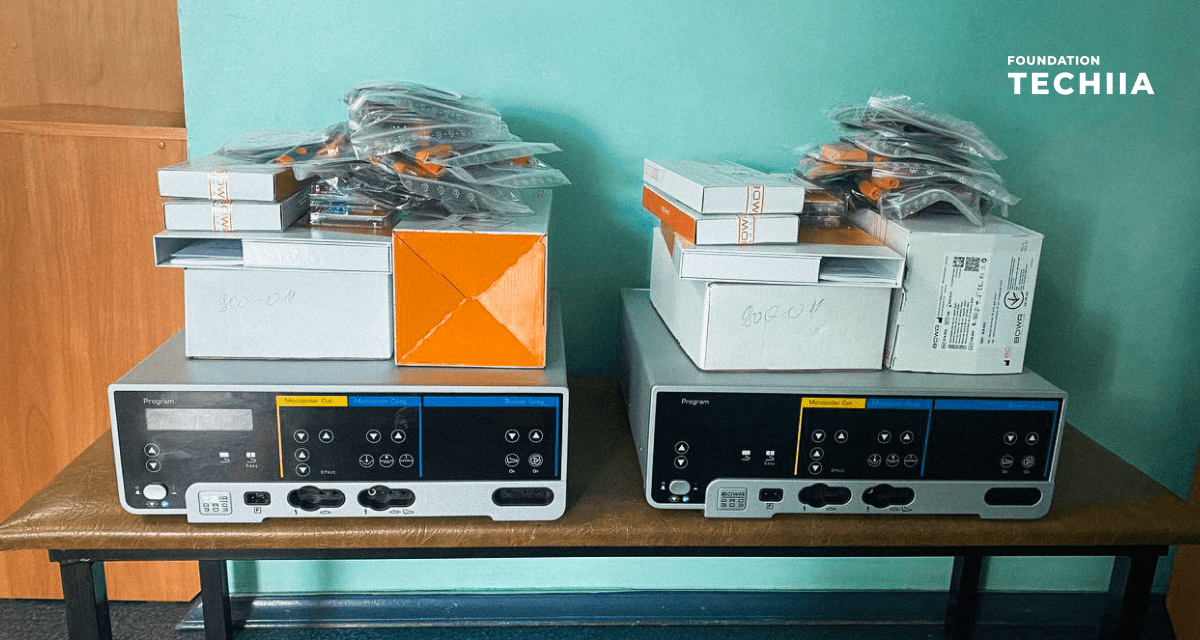 It is worth a reminder that since the beginning of the full-scale invasion of Ukraine by the russian federation, the Techiia Foundation has purchased humanitarian aid for the defenders of Ukraine and victims of the war for over UAH 620 million ($21.2 million). Prior to that, during the 4 years of the "Get well soon!" project, the organization helped to upgrade medical equipment in 10 hospitals throughout Ukraine and helped save hundreds of lives.