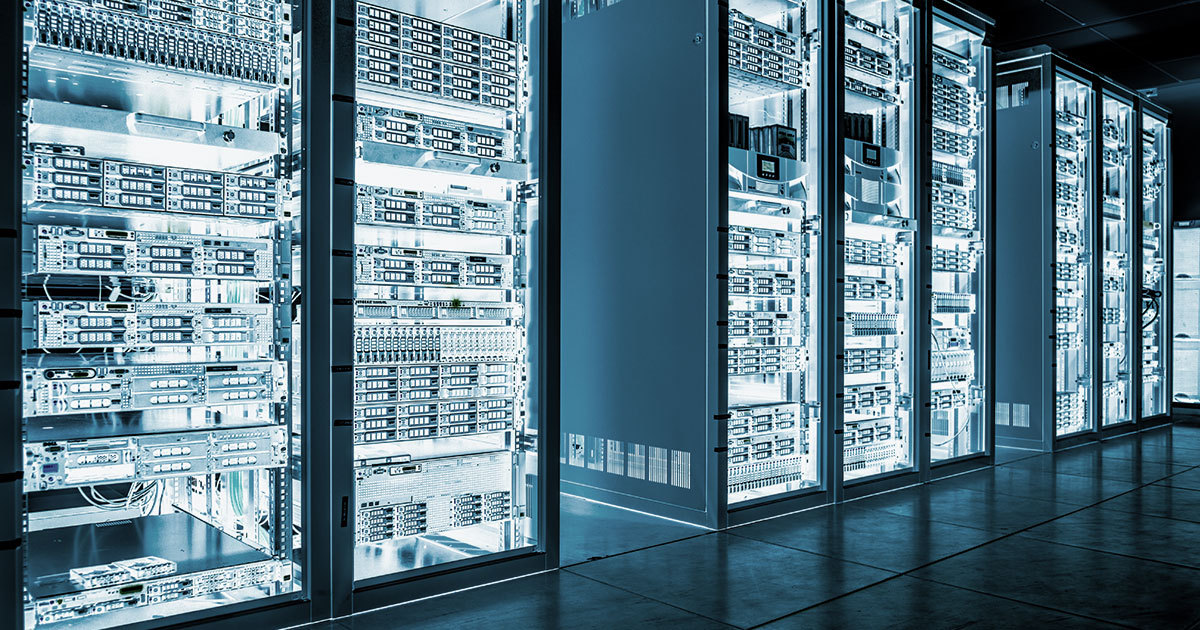 A few years ago, Ukrainian business started talking about predictions almost in one voice. Retailers, mobile operators, and banks have found a new use for vast amounts of data lying on servers. It turns out that they can be used to optimize costs and retain outgoing customers. Liga.net and TECHIIA publish a new chapter about 8 technological revolutions in Ukraine since independence. Our hero is big data. What is its value, and what are the hidden pitfalls?

---
"Big Data is primarily an applied technology. Collecting and processing data is an invisible, routine process that runs almost unnoticed. People admire the perfect online retail experience, thanks to the convenient selection of products and cool promotions. However, few people say "thank you" to the algorithms that collect data, due to an array of which new trading mechanisms are possible. Big Data is everywhere and always. Everybody collects data, some of them do not even understand why, but they are sure that it will be useful
Hundreds and thousands. Hundreds and thousands of promotional messages have attacked your eyes from the moment you woke up today to the moment you opened this text. English courses popped up on Facebook, creative pajamas — on Instagram, and YouTube gave you "10 myths about buying a car". An SMS from the nearest supermarket about discounts on mango came to your cell phone. On the mail — a discount on vacuum cleaners from the online shop.
And it's quite possible that you either need it all or will need it soon.
We have long been used to services and applications that can guess our desires in advance. Politicians know how to attract an audience in election messages. We don't even think about how they do it anymore. Meanwhile, we generate so much data that there's nothing to be surprised about. A business learns how to work with that big data.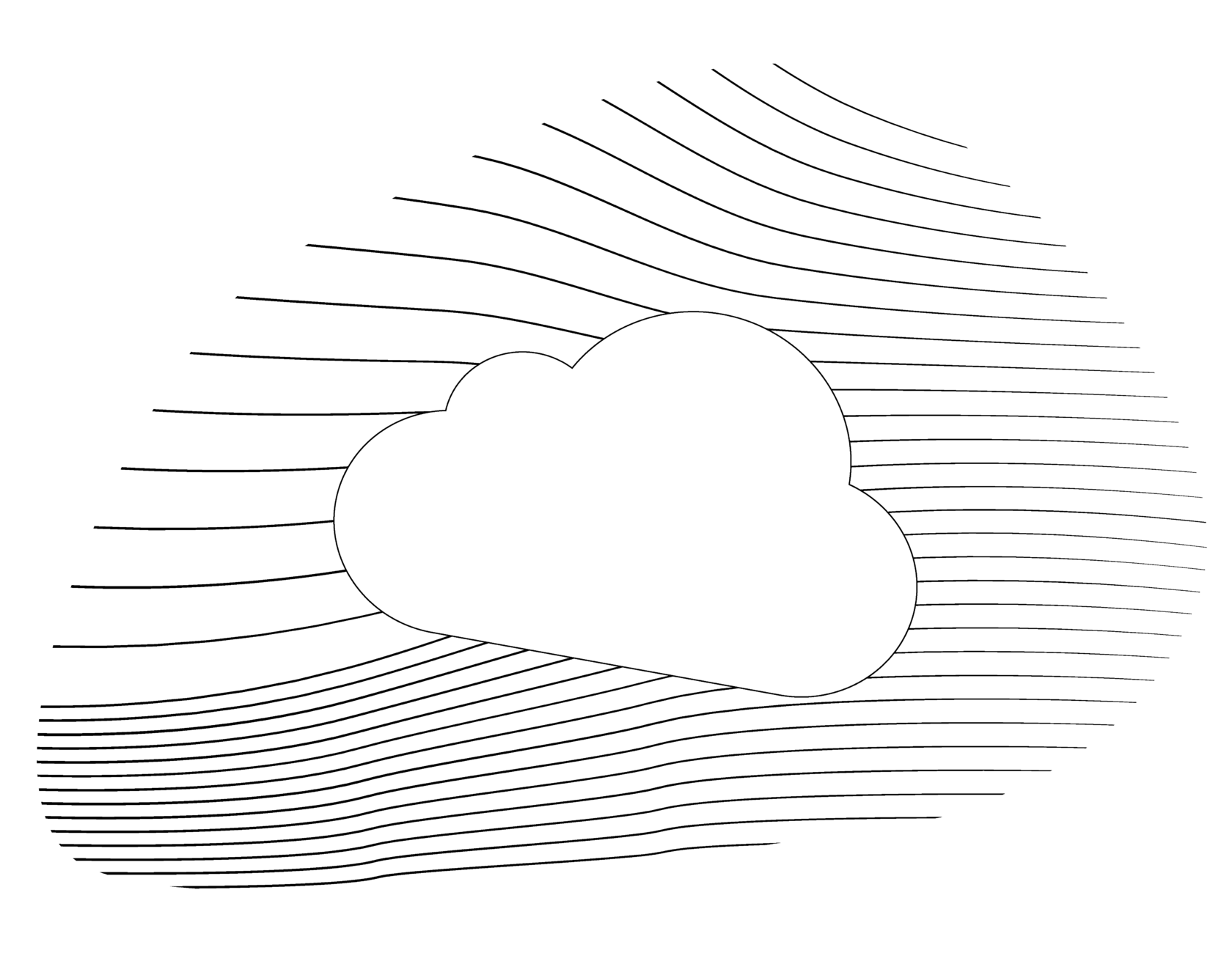 What is big data?
This is exactly what it looks like. That is large arrays of structured and unstructured information. How big? It's hard to get together in one figure. It depends on the kind of data and its sources. But tens and hundreds of new gigabytes per day is the right answer.
In the modern version, the concept of big data at the same time includes methods and tools of analysis, processing of these arrays. Often the terms data science and machine learning cling to it — their methods are used to build models and reveal unobvious patterns in the data. And the goals may be different. We will talk about it below.
Big data in Ukraine is a relatively young sphere. It was much talked about in 2016, in parallel with Donald Trump's victory in the US elections. At that time, global mass media actively discussed that the victory of the republican was ensured by "big data." And political technologists, who competently used this data for super-targeted advertising in social networks.
It turned out that our businesses are also quite able to derive commercial benefits from the data.
Some rumors have been spreading until now. People say that businesses sell our data to other companies to make money. Or they're making money on their own. The companies have a stable response to this: we do not sell personal data. We store everything on secure servers. Access is strictly regulated. If we deal with external cases, the data is maximally anonymized. With the launch of the GDPR in Europe, things have become even tougher.
A couple of years later, the big data hype began to decrease. The mass market has switched to the topics of blockchain and cryptocurrency. The big data is less and less remembered. But it became real cases.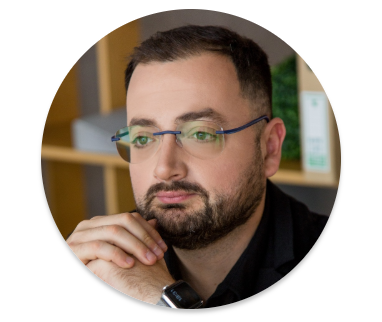 "Big Data is primarily an applied technology. Collecting and processing data is an invisible, routine process that runs almost unnoticed. People admire the perfect online retail experience, thanks to the convenient selection of products and cool promotions. However, few people say "thank you" to the algorithms that collect data, due to an array of which new trading mechanisms are possible. Big Data is everywhere and always. Everybody collects data, some of them do not even understand why, but they are sure that it will be useful."
To analyze data arrays does make sense if you have enough data in a proper form. The grandmother who sells newspapers at the bus stop can't do it. Even if she sells hundreds of papers a day, she can only rely on her intuition without the collected "traces" of buyers.
Those who store and structure information can create their own digital intuition. The most understandable segments are mobile operators, banks, retail. The power of client data is worth turning into new cases. Little by little, machine tasks are added to the purely "human" ones — for example, in large industries.
Let's figure out what they can.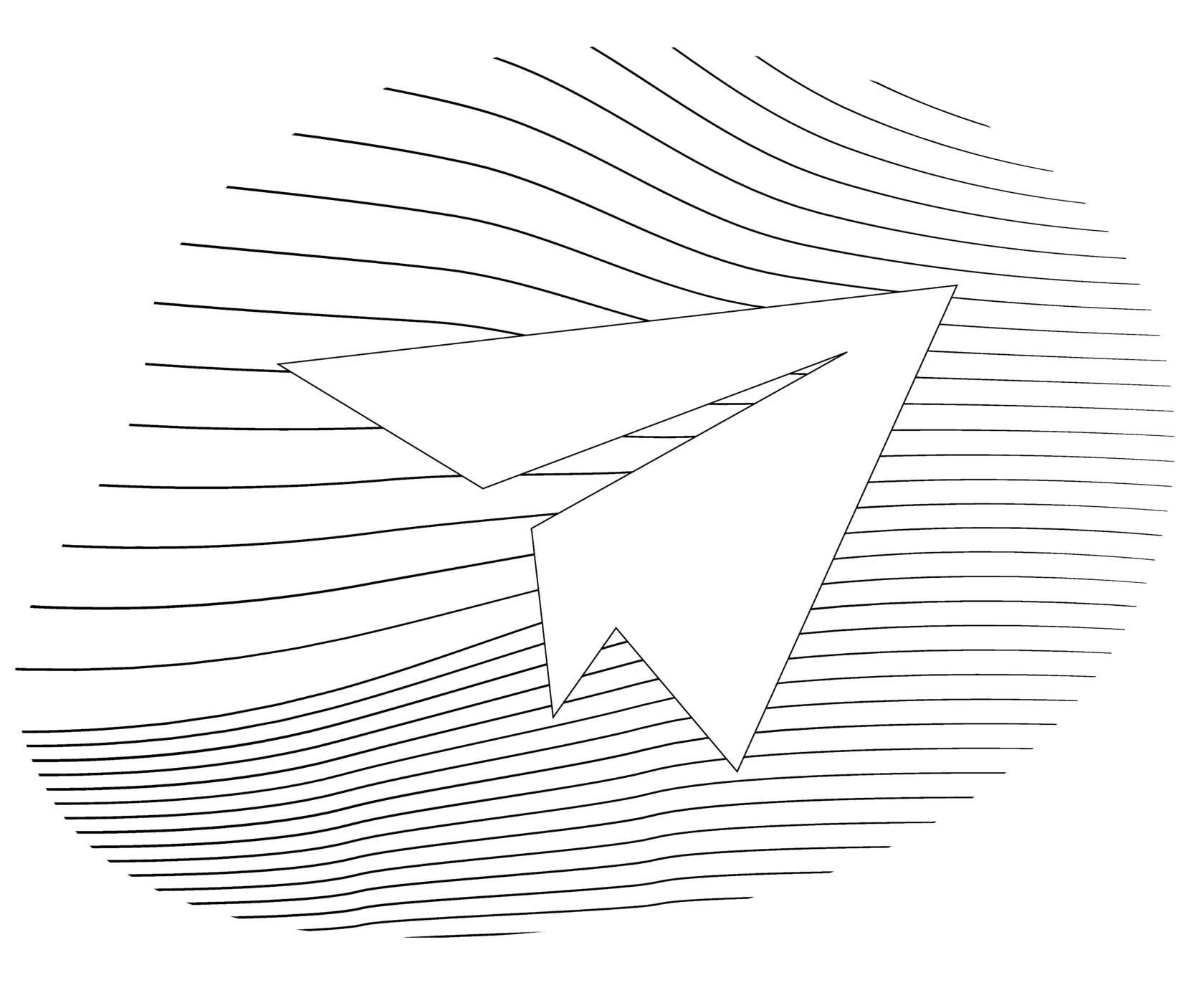 Mobile operator: improve, show, sell
Anyone will envy for mobile operators' databases. They store information about calls, messages, traffic, movement of money in the account, and much more.
For example, in Kyivstar, they say that the daily flow of data available for analysis is over 8 TB per day. This is invaluable information not only about the technical state of the network but also about the client's behavior. And the understanding of behavior is monetized very well.
Operators use big data analysis to retain existing customers and increase the use of any service. Vodafone says it used to rely on hundreds of indicators per number. Now it's based on tens of thousands.
Also, projects based on big data help to optimize the operational part: construction and operation of telecom network, customer service, fraud prevention, and others.
Ilya Polshakov, New Business Director of Kyivstar, believes that the key internal case of CVM (customer value management) is customer lifecycle management. The operator analyzes what services a subscriber uses, how much he spends in this case. Thanks to analytics, machine learning, and real-time data processing, the best rates and services are selected for customers.
In Kyivstar, they say that an effect of 2% of the operator's revenue was achieved with CVM. If we take into account that the company's revenue in the third quarter amounted to 5.8 billion UAH, then we can talk about more than 100 million UAH.
Vodafone considers the most large-scale cases to be the increase in subscriber base by reducing the outflow by more than 20% in more than 10 years. Income from the cross-sellings of services has increased several times. And after the introduction of 3G-4G, there was a large-scale increase in data user penetration.
Volodymyr Rybalko
head of Big Data division at Vodafone
"We knew exactly which message would be best responded to by a particular client. The effectiveness of such inexpensive communications for the company was several times greater than costly ATL communications (advertising in traditional media — Ed.)."
A few years ago, a new idea appeared. Following their foreign colleagues, Ukrainian operators decided to monetize their data with the help of external companies. The total amount of active SIM cards of the two largest companies — Kyivstar and Vodafone — is more than the population of Ukraine. Such databases are well extrapolated to marketing tasks.
"The first cases of external monetization of data appeared in 2015-2016 when solutions were developed for companies-customers to send targeted SMS to their customers who have confirmed receipt of advertising messages," recalls Ilya Polshakov.
How does a mobile operator choose who will receive the customer's advertising messages?
Sometimes, of course, it feels like it sends randomly. But this process is more complicated. The customer — retail, bank, or other business — describes to the operator the profile of the desired client: where he or she lives/works, how much he or she earns. The operator, with some accuracy, calculates such clients in its database and adds them to a mailing list. There is also a "look-alike" format. The customer chooses from its database of "good" clients, sends the operator their phone numbers without any personal information. Algorithms search for standard features in them, and then the offer is sent to other subscribers of the operator who have similar profiles.
The ex-B2B director of Kyivstar told Liga.Tech at the beginning of the year that a 70-80 match is already considered a good result. Therefore, if you got something unnecessary, maybe you joined this 20-30 %.
Yes, here we are not talking about the spam of taxi services and SMS from fraudsters telling you that you won an apartment or your credit card was blocked. It's another story.
Another tool for mobile operators is the so-called "heat maps." After all, the movement data of specific SIM cards are also stored in the database. If the sample is large enough, the operator can show their routes without disclosing personal data of subscribers.
Banks and retailers are interested in finding out where their potential client lives and how their potential client moves to properly locate their branches, shops, and ATMs. This helps city authorities and utility companies to optimize current urban transport routes, launch new ones, and understand where to build infrastructure facilities. Or even load up the airports.
You may think: "SMS, scorings — what's the big deal? But in Kyivstar, they are considered as external anchor cases.
"These projects are most demanded among business clients and annually bring Kyivstar an amount that is 1% of the annual income of the company," says Ilya Polshakov. And this, for a moment, is 190 million UAH.
And one leads to another.
Vodafone plans to conquer new markets: insurance, bookmaker services, media advertising. And Kyivstar is moving from individual projects for large customers to integrated solutions, where Internet sensors, data analysis tools, and process automation will be combined in one system. And, of course, the company is interested in the big data service which small and medium businesses can use "in the self-service mode."
Both here and in Kyivstar, people believe that the future lies in open APIs — when companies start exchanging anonymized information, consolidating it, and thus reducing operational risks and increasing business efficiency.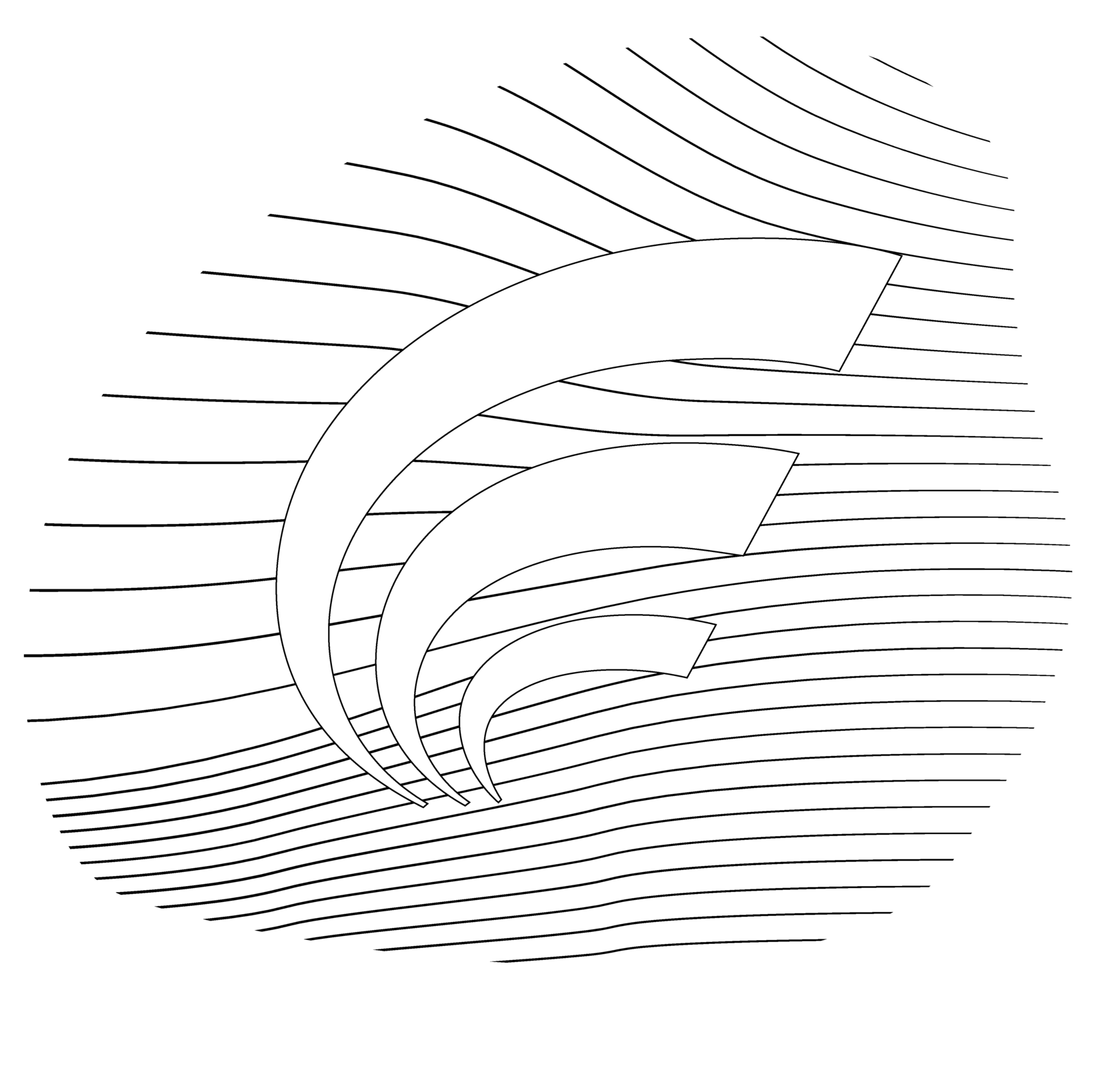 Bank: attract, filter out, guess
It has become common for banks to try to predict the outflow or default of a client, as Oschadbank, Alfa-Bank, Ukrsibbank, and Monobank have long been doing. Credit and payment history, a questionnaire, and external data (such as the above-mentioned operator's points) make it possible to understand whether a person will pay off a loan he or she has come for. Or to notice that the client is about to go to a competitor.
Marketing tasks are also popular. For example, to inform you about new deposit conditions or bonuses for active switching to non-cash payment.
How do banks promote non-cash payments?
Banks are even willing to encourage customers to switch more actively to card and device payments. But to send motivation to the whole client portfolio is expenses because it is necessary to remind not once and not twice. That's why they create forecast models to determine who will react better to the campaign? As a result, clients are divided into segments. And the bank chooses the next one. Or to send a proposal only to those who are more likely to join the campaign. Or to another segment, where the probability is less, but they still need to be taught to use the card.
In general, banks, as well as other industries, are very keen on a personalized approach.
PrivatBank, for example, says that the first task in working with big data is to set up a customer relationship to collect feedback and set up analytics to create new products. In this case, big data is information about the payment activity of the client.
Oleg Serga
the press secretary of PrivatBank
"In the beginning, we analyzed customer payment behavior to identify several major groups of economic behavior and to target information and suggestions."
The bank started this project three years ago. And this year, they launched the "recognition" project. A smart camera in the branch recognizes the client, and he or she is offered a service that he or she most likely came for.
The ultimate goal is to know exactly what services and in what channel the client needs at the moment, and to offer the service that the client will probably need in the next moment.
Supermarket: sell, present, surprise
Of course, it's a large, well-digitized retailer that's trying to work with big data. Analysis of its own and external data helps to locate the store advantageously, predict the range, guess the need of a particular customer.
For example, Silpo has had a program called "Vlasniy Rakhunok" since 2006. Regular customers fill out questionnaires, and this gives an understanding of his profile. According to the company, Vlasniy Rakhunok currently has 13 million participants. This array of large data is a useful research and marketing tool.
"The personalized offers of the Vlasniy Rakhunok program, which every regular Silpo guest receives, are also based on big data and shopping history to attract, develop, and retain guests in the chain depending on marketing tasks," explains Andrii Kuzmenko, Head of CRM of Fozzy Group.
In autumn 2018, the program was complemented by an application that already has around 800 thousand users. As they say in Silpo, participants of the Vlasniy Rakhunok program in 2010-2018 saved more than 3.962 billion UAH — and this has had a positive impact on sales of the entire chain.
And the company takes into account business activity data and audience structure for sales forecasts in new supermarkets. Silpo has developed several different product matrices, depending on the target audience and location. In each supermarket, they can be adjusted based on large data, including the aggregated statistics of Vlasniy Rakhunok. For this purpose, checks, guest profiles, results of each particular store, and many other parameters are analyzed.
But not all major companies have already made a switch to these schemes. For example, ATB, where there's a massive flow of people, reported that big data is not used in business processes.
Of course, there is always the risk of using data according to the Orwellian scenario and gaining control over the country's population. But we want to believe that the analysis of a huge amount of information will make society more free, secure, and healthy.
Production: prevent and predict
Ukrainian industrial companies are already trying to implement big data developments in their processes. So far they do not talk about it widely: someone sells the pilot, someone just keeps the know-how.
What can one do in general?
For example, in the manufacture of metal products, there is a problem with rejects. It can only be detected at the end of a cycle. Before that, the product goes through a large number of heating and cooling stages. And that's all the electricity consumption. If you collect the data about the product at each step, then, in the end, you can build a model to predict reject at an earlier stage on historical data. With some assumption, of course, you can still save money.
A case from another area is a hennery. As Intelsoft representatives recently explained to Liga.Tech, there are various sensors in the hennery: how much water, humidity, lighting, temperature, etc. have the birds received. In total, all of them have an impact on the size of the poultry. By knowing the result ahead, a chicken producer can better plan the export.
And unnoticeable for each of us, but a critical example is energy. Every power supplier is puzzled by how to produce exactly as much power as the consumer needs. Both the cutback of excessive power generation costs and the absence of pickets due to overloads and areas left without electricity in the evenings depend on it.
IT specialists help power engineers with their prediction of consumption. The good news is that, as Luxoft's Vice President of Engineering told Liga.Tech, the forecast accuracy reaches 95%. And the fight is for a hundredth of a percent. It makes it easier to manage generation and avoid peak loads. However, he also said that in Ukraine, it is still in its infancy.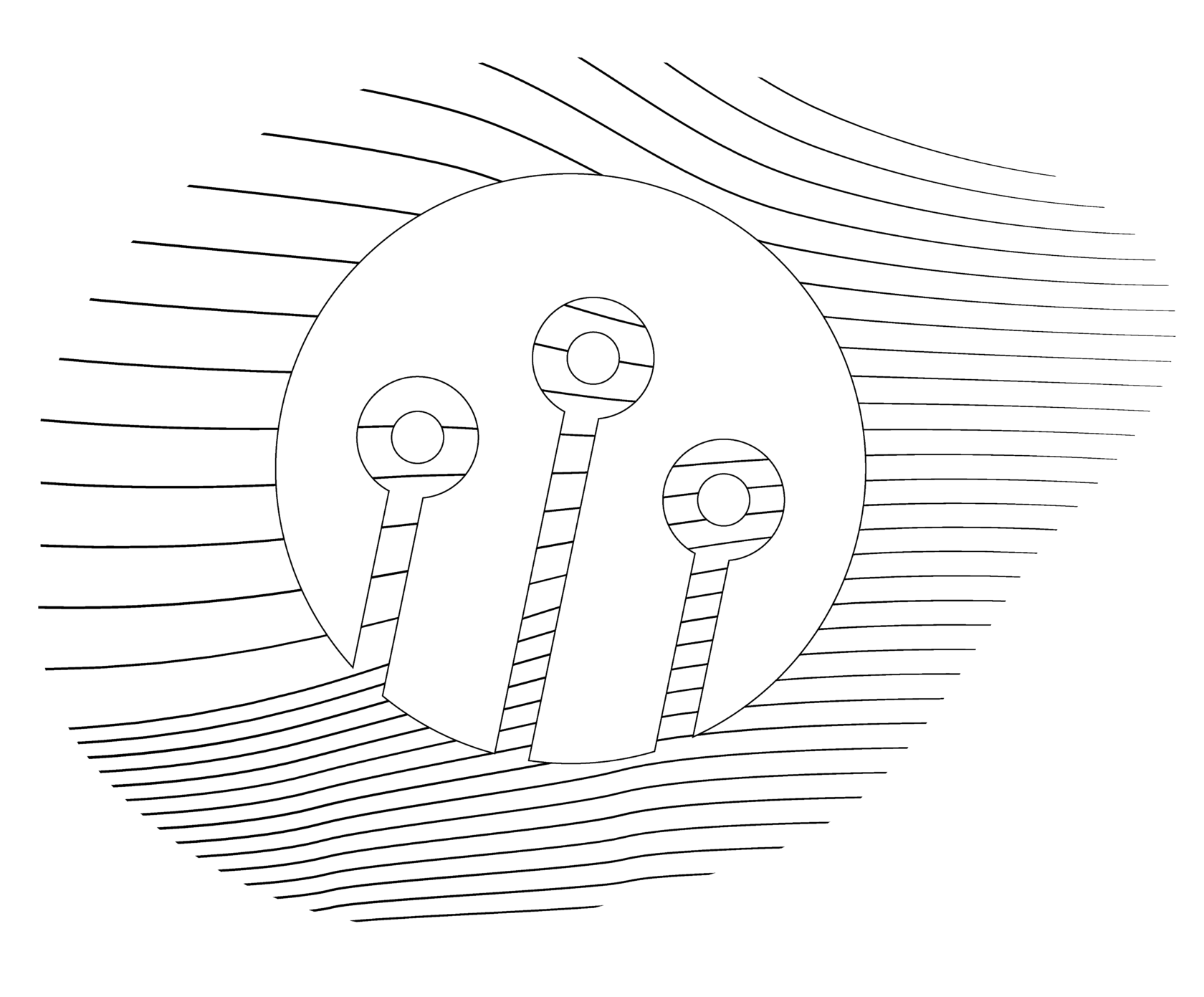 State: check, give, agree
The state hasn't yet dwelled upon its plans. Maybe it doesn't want to scare us with the Orwell style, although it's already applying some elements.
For example, this year, the Ministry of Social Policy has launched a pilot to identify fraudsters among people who seek social assistance. Standard scoring, as in banks, has reached the ministerial offices. By estimates, Ukraine can save billions this way.
The other direction is the optimization of public services. The Ministry is already trying to select priority services for digitization based on feedback from citizens. Perhaps this will be put on the flow: to analyze the number and types of requests for public services, to adapt services.
Oleg Serga
the press secretary of PrivatBank
"I think there'll be a very interesting phase from the beginning of next year when our technologies will be integrated into the "A state in a smartphone" project."
The third area is healthcare. Reform and switch to online can take predictive medicine to a new level. But so far, we are only getting used to the latest systems and learn from our mistakes and patients' data.
Yuriy Lazebnikov
managing partner of TECHIIA holding
"I would very much like Big Data to find its application in medicine and other public spheres in Ukraine. A huge amount of wearable electronics collects every second gigabyte of information about physical activity, health, and sleep. In many countries, this is already used to prevent disease and increase life expectancy."

Last but not least. Politics: come, adjust, win
It would be unfair not to mention a political case in this article. Especially since we had something like "our Trump."
Back in the spring, the case was described by Mykhailo Fedorov, Volodymyr Zelensky's pre-election digital strategy, the current Minister of Digital Transformation. According to him, the candidate's team collected several hundred thousand questionnaires from volunteers, who shared their complaints and suggestions in a free form. Then they processed all the keywords and divided people into 32 segments: social roles, social status, and needs.
"Based on these segments, we understood who is most interested in us, who wants to interact with us the most. We singled out seven key segments: IT specialists, mothers, people who support certain points in the program, etc. And we worked with these segments," said Mykhailo Fedorov.
Indeed: if we compare the number of pre-election ads on Facebook for Petro Poroshenko and Volodymyr Zelensky, it differs dozens of times. Poroshenko hit broad audiences with one message. Zelensky — a lot of massages for small audiences.
Instead of conclusion
Is there a danger that our data will be used to our detriment? There's been a lot of talk about this after the Trump election and Brexit. The ex-employees of these companies themselves speak about how Google, YouTube, Facebook dehumanize us through constant analysis of our activity. The data has become a dangerous new gold — it is not without reason that Europe took up the GDPR firmly.
It is fair to remind here that in the era of economy, critical thinking should be developed. Then the data will be a useful part of everyday life, and the users of services minimize their own manipulations with it. Although, of course, it is an eternal battle between good and bad. And the boundary of it passes in each person.
Yuriy Lazebnikov
managing partner of TECHIIA holding
"Of course, there is always the risk of using data according to the Orwellian scenario and gaining control over the country's population. But we want to believe that the analysis of a huge amount of information will make society more free, secure, and healthy. Autopilots, preventive medicine, comfortable shopping, environmental improvement, and flexible interaction of the city infrastructure with its residents — are already close by and very smoothly and discreetly enter our lives. Without hype, revolutions, and breakthroughs. It will just be very uncomfortable to live without all this tomorrow. And for all this, we will thank successful startups and cool corporations."
Оriginal article by project.liga.net.