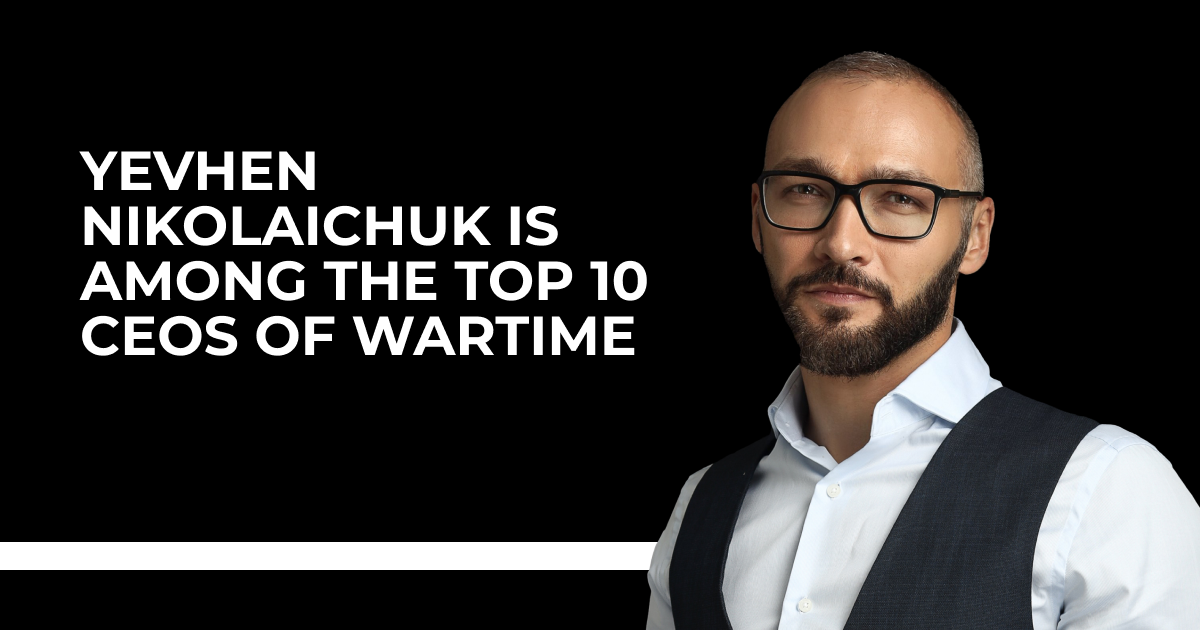 The Ukrainian media outlet "Dilova Stolytsia" has selected the top 10 CEOs of Ukrainian and international companies who have demonstrated their management skills during the full-scale invasion of russia into Ukraine. Included in the list is the CEO of TECHIIA Holding, Yevhen Nikolaichuk.
---
The editorial team compiled a ranking of 10 CEOs, considering their management competencies, education, experience, authority within their teams, the company's financial results, and their ability to overcome challenges during wartime. The ranking reflects companies representing various industries and sectors.
"The whole country has experienced the most difficult year and the most challenging winter. Regardless of how events unfold, the role of the CEO, the top figure in business, during times of war can only be compared to that of a captain during a storm. Those who have led their companies and teams through the first 15 months of the war deserve recognition," emphasized the compilers of the ranking.
Yevhen Nikolaichuk was included in the ranking by the editorial team for guiding the holding through a new stage of transformation after enduring the first year of the full-scale russian invasion. The main goal of TECHIIA is to bring the best Ukrainian technological solutions to the global market, and "Dilova Stolytsia" acknowledged the progress made in this direction.
Specifically, WePlay Studios has become a prominent player in the entertainment content market in the United States, Aestech has introduced its know-how to the global architectural community, and Culver Aviation has presented Menatir, a unique networked aerial monitoring system using UAVs.
The ranking also includes CEOs of Data Group, IT Integrator, Eva, Metinvest, Alterra Group, and other companies.