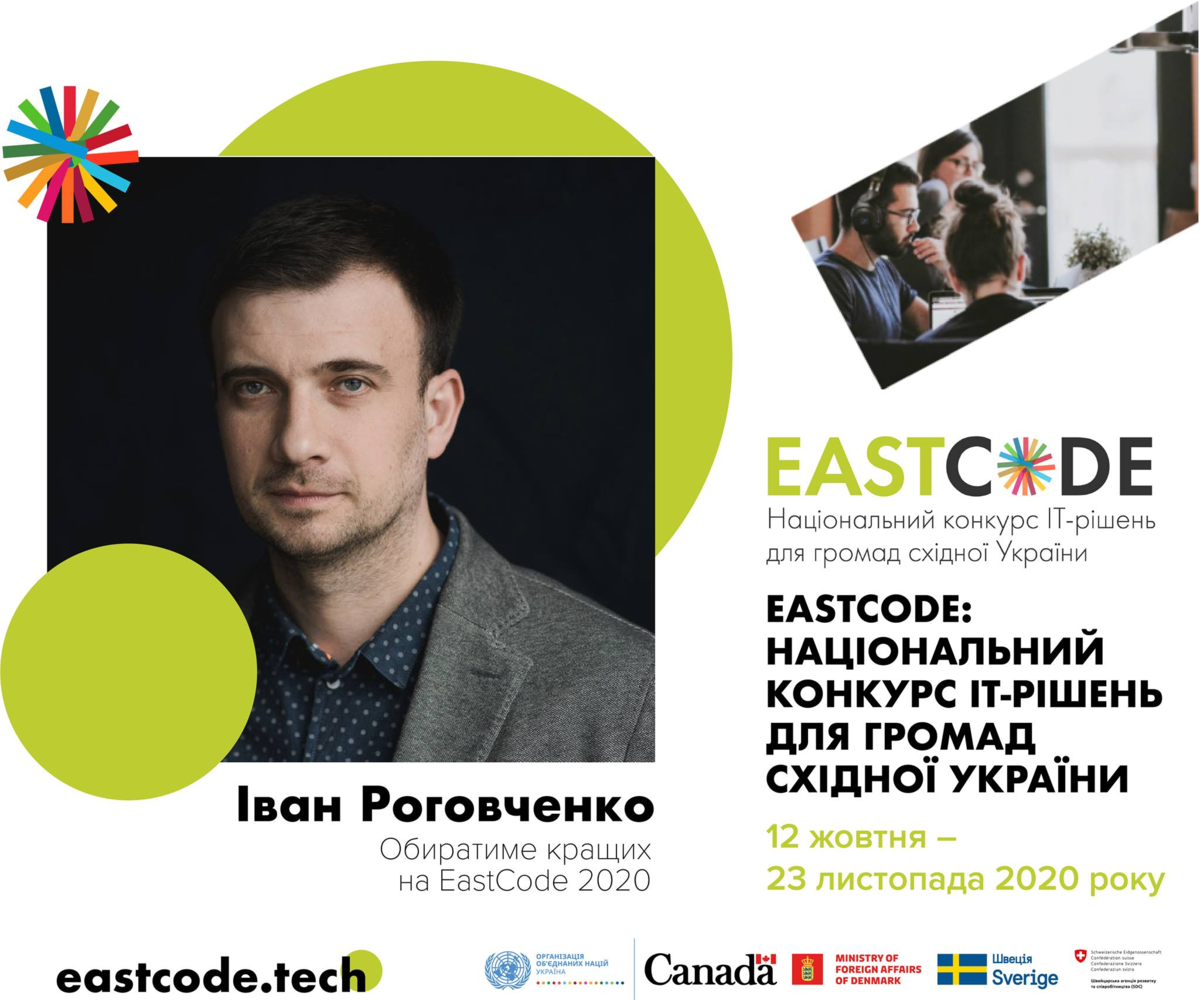 TECHIIA's Chief Design Officer Ivan Rogovchenko was included in the EastCode jury which is a national contest of IT solutions for Eastern Ukraine communities. Teams from all over the country will gather to offer solutions to local development problems in the controlled territories of Donetsk and Luhansk regions.
---
"Nowadays, many IT services can greatly simplify life and free up time for more useful things. But you need a clear, convenient, and functional design for those solutions to be popular. The future user should spend a minimum of time learning the service, regardless of his previous experience of using IT products. That is a schoolchild who grew up with a smartphone in his hands as well as his grandmother, both should navigate without problems. This is what I will evaluate, first of all," Ivan comments on his participation.
Also, two mentors from the TECHIIA holding will help in the competition, Marianna Konina, Chief Public Engagement Officer, and Yevhen Kovalevskyi, Chief Product Officer. Both mentors will help the shortlisted teams during the final pitching presentations to the jury and help the winners of the competition already at the stage of the project implementation.
Here is what the participants will work on:
overcoming the digital divide, developing digital skills for various population groups, digitalizing public administration processes.
Introducing the accessible systems for monitoring the environment state, developing solutions for early warning of natural and man-made emergencies.
expanding access to information on the social and administrative services to the groups affected by the armed conflict, inclusive services for people with disabilities.
Participants and teams with the best ideas will receive grant support and the opportunity to implement their projects.
As a reminder, the acceptance of applications has been extended until November 23, 2020. You can submit an application form and learn more about the competition on the event's website.