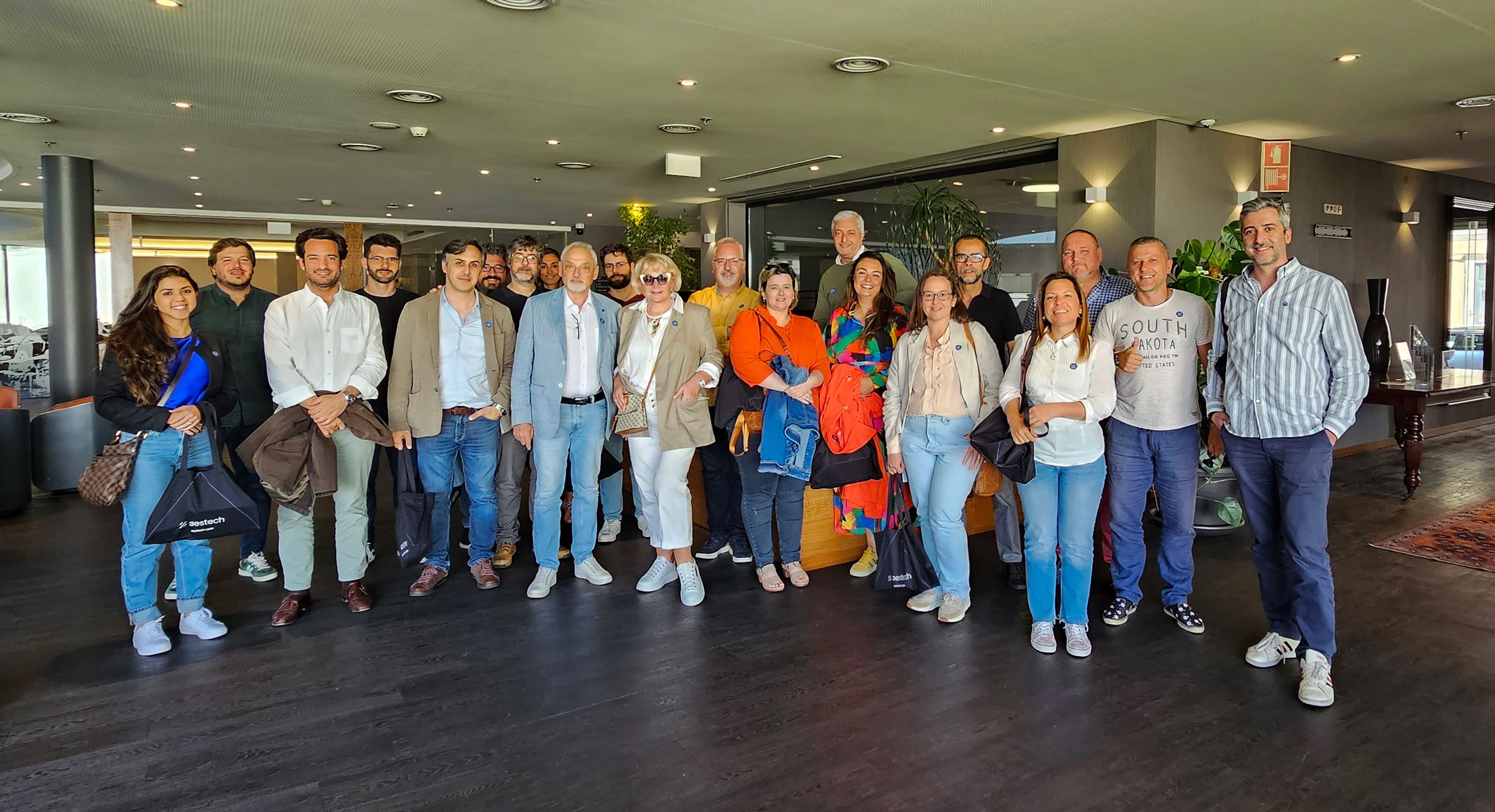 Recently, the Aestech company held its first presentation in Porto, introducing Portuguese architects and designers to its frameless glazing and lightweight wall panel technologies.
---
The presentation of Aestech's patented frameless glazing technology made a special impression on the guests. They were able to personally experience the strength of the glass unit, which is the foundation of the technology – everyone could freely jump on the sample glass unit. The guests also praised the size of the glass units and the speed of installation.
«I didn't know of any [glazing] system with such capabilities in terms of size and ease of installation. It's impressive. Compared to other solutions, it looks very practical. Another major advantage is the absence of optical distortions,» said Daniel Felix from Daniel Félix Arquitectos.
During the second part of the presentation, the company showcased a new product – lightweight wall panels. It is a ready-made self-supporting enclosing structure with a colored solution and texture. Its reduced weight allows developers to reduce construction costs and duration while obtaining additional square meters inside. Another advantage of the panels is that any utilities can be integrated into them.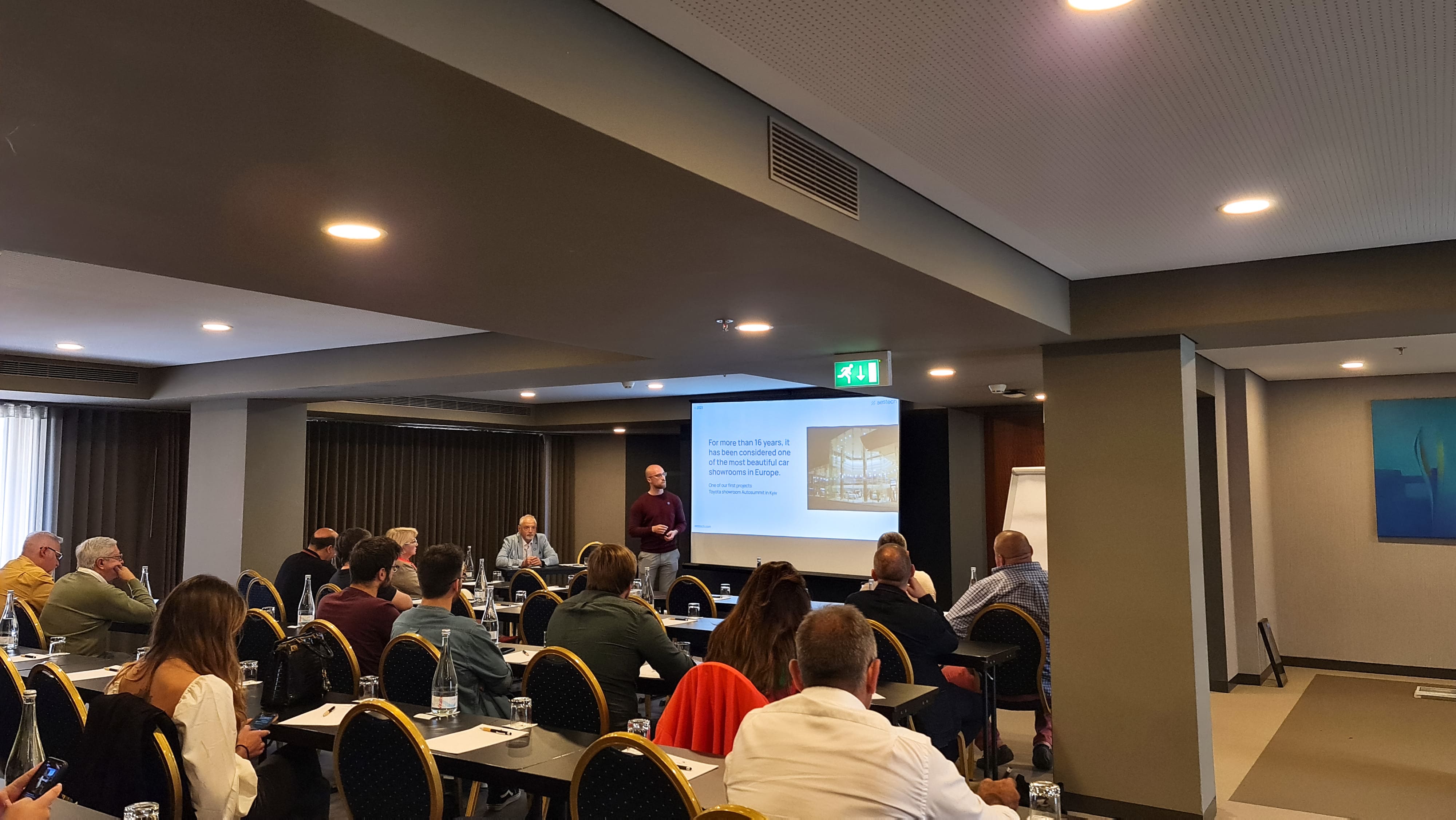 Dozens of experts from the local architectural community attended the event. They asked many technical questions and carefully reviewed the calculations.
«Such presentations are very beneficial for architects as they begin to understand the possibilities, which gives them a reason to think more creatively. The trend in the Portuguese market is minimalism. Aestech's solutions align perfectly with this trend. For example, for historical cities, glass is the most suitable material to blend the old and the new. Glass reflects the surrounding environment, doesn't conceal the historical part, but instead reveals it,» shared Eugeniu Prodan, Director, Project Manager, and Chief Architect from Gorgona, expressing his impressions.
According to Aestech CEO Leonid Lazebnikov, the people who attended the presentation will become evangelists for the company in the Portuguese market and will be able to integrate its solutions into new local projects.
«Portugal is the number one country in the European Union in terms of investment attractiveness in private and commercial real estate construction. There is active construction of large shopping centers here, and there is a question of relocating the airport from the center of Lisbon. We hope that our technologies will find their place in the country's latest projects,» says Leonid Lazebnikov.
Aestech is an international technology company with over 15 years of experience. It creates innovative solutions that bring to life the boldest architectural ideas related to the use of glass and other building materials. Since 2022, Aestech has been part of the international technology holding TECHIIA.