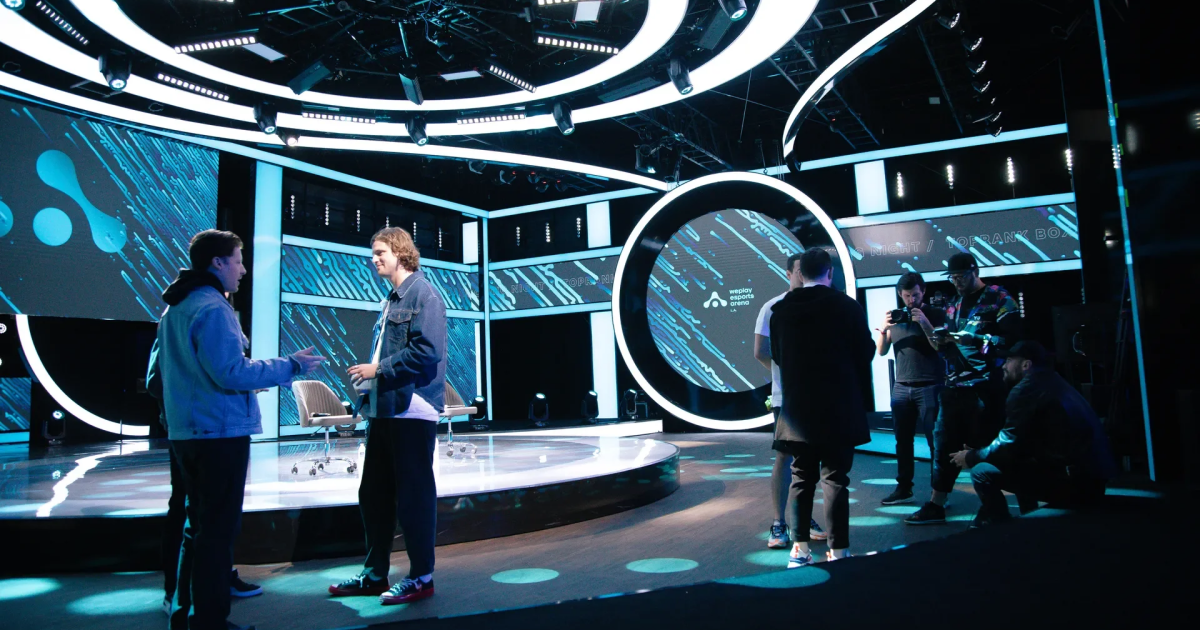 The Dovzhenko League is a networking platform and lecture hall where representatives from the Ukrainian and American film industries can exchange experiences and ideas. The project was founded by Vlad Klimchuk, a Ukrainian-born director and writer, and WePlay Studios invited the community to their arena.
---
Since the full-scale invasion of Ukraine in February 2022, Los Angeles, USA, has become a haven for hundreds of Ukrainians, including those in the film industry. This year, a unique networking platform was created for them to help them adapt to life in Los Angeles and quickly realize their creative potential.
WePlay Studios has supported the creation of the cinematic community, The Dovzhenko League, and invited its participants to hold meetings and lectures at the company's esports arena, WePlay Esports Arena LA.
"WePlay Studios opened its office in Los Angeles in mid-2022, following the start of the full-scale invasion. We understand how difficult it is for young talents to showcase themselves and find like-minded individuals with similar interests and visions. Our team is delighted to be a part of The Dovzhenko League. I am confident that something greater will emerge from this, which will help elevate the Ukrainian content production and film industry to a new level," says Maksym Bilonogov, General Producer of WePlay Studios.
"Ukraine is not only about war but also about talented individuals who are valuable professionals. Members of our community create captivating films and raise the standards of the American film industry with their talent, just like many other international talents in Hollywood," shares Vlad Klimchuk, founder of The Dovzhenko League.
"Recently, I was asked to speak at The Dovzhenko League event, and it was an honor to engage with such an insightful and attractive audience. I had the opportunity to meet inspired Ukrainian actors, directors, and producers. The Dovzhenko League is doing important work in the industry, creating a space and community in Los Angeles where Ukrainian directors and creators can meet and collaborate," comments John Winn, an award-winning producer and director, co-producer of the film "Zakhar Berkut."
The Dovzhenko League already includes over 100 representatives of the film industry who regularly gather for educational sessions and meetings. To join the community, individuals can get in touch with Vlad Klimchuk through social media or email at
o.danyliuk@techiia.com
.