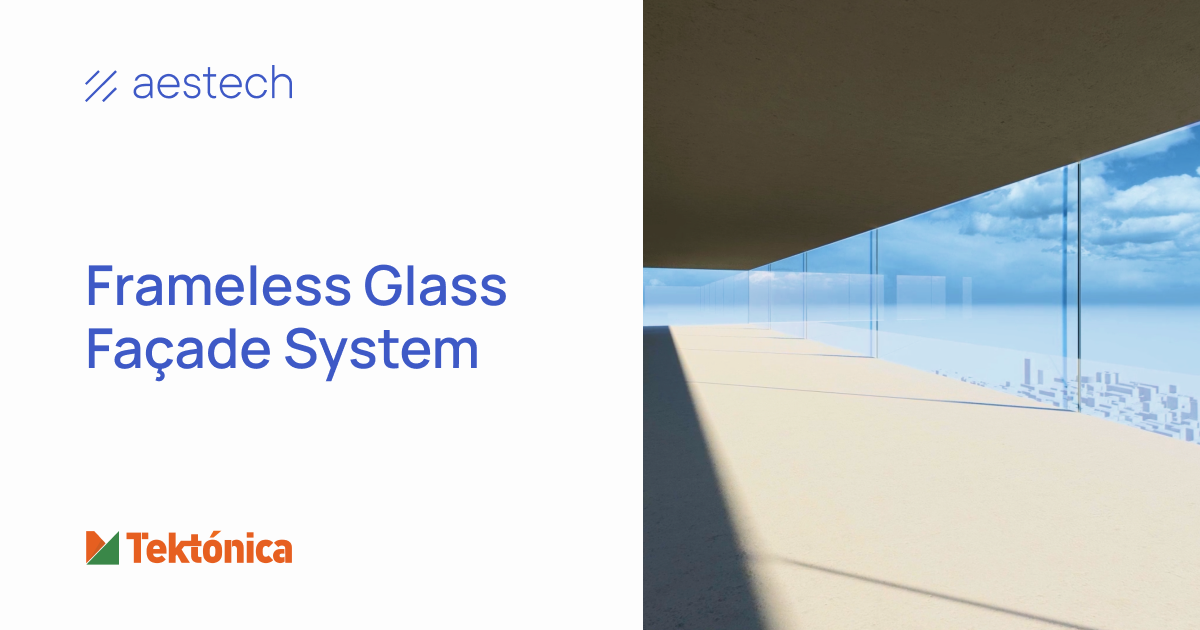 From May 4th to May 7th, one of the largest construction industry exhibitions, TEKTÓNICA 2023, took place in Lisbon. Aestech, a company within the TECHIIA holding, introduced exhibition participants to innovative technologies in frameless glass façade systems.
---
Visitors from Portugal and other European countries at TEKTÓNICA discovered the possibilities offered by Aestech's patented technologies. The main highlight was the ability to implement complex architectural forms using multi-level and multi-angled glass façade systems while also ensuring increased energy efficiency and seismic resistance.
Aestech's know-how liberates glass façade systems from frames, providing additional possibilities for architects and developers, making buildings more aesthetic, energy-efficient, and unique.
Let's recall that last year the company showcased its technology at the world's largest architecture event, the World Architecture Festival 2022. During the event, Aestech amazed visitors with its unique glass stand, where everyone could experience the strength of Aestech's glass units.
Reference:
TEKTÓNICA is an annual exhibition positioned as a specialized platform for the construction sector, ideal for establishing new connections in the construction industry and promoting new products and innovations. Spanning four days, it offers participants and visitors an exhibition area, commercial presentations, seminars, and networking opportunities.