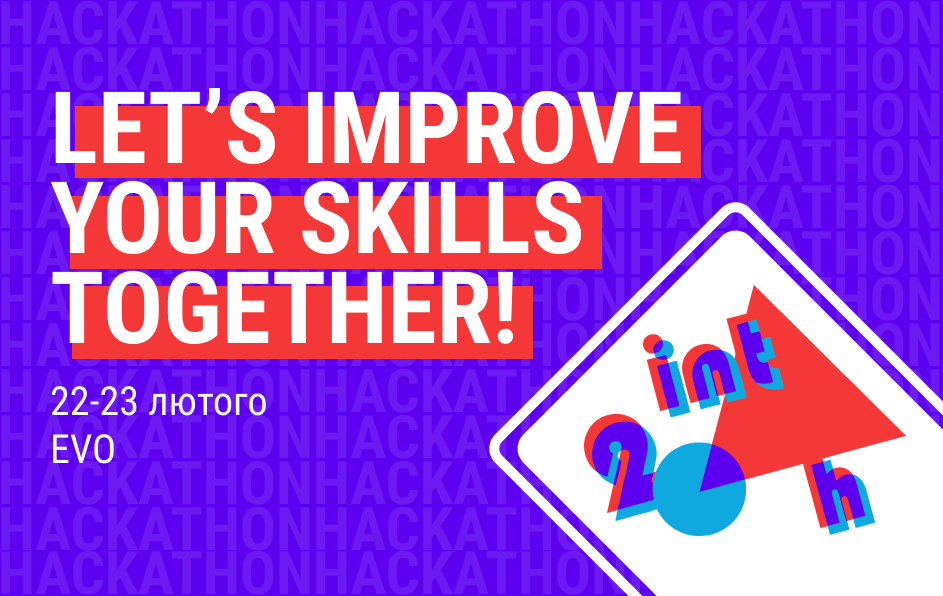 The Int20h haсkathon is a traditional annual competition for IT students, which will start on February 22 in Kyiv. 160 students will compete in teams in four categories: Web Development, Mobile Development, Data Science, and Embedded.

---
Participants will have 20 hours during which they will develop an IT product and present it to investors. Everyone will work in equal conditions in a cozy workspace provided with a nutritious recharge for the brain and freedom of action. Students can communicate with each other and mentors, and leave the hackathon venue, but work materials cannot be taken outside the workspace.
For the six years in a row, the hackathon has been conducted by BEST (Board of European Students of Technology), a voluntary, non-political, and non-profit organization uniting students all over Europe. This year, TECHIIA Holding joined the event. This is the first experience of the holding's cooperation with students, which will give a start to long and productive work in the direction of skills development of the young IT specialists.
"The STEM education development is one of the directions of the sustainable development policy of our holding," says Marianna Konina, Chief Public Engagement Officer of TECHIIA. "We have willingly joined the project which is aimed at the development of young specialists and, in the future, we plan to expand our support program for similar projects and to carry out our own ones.
Students of the following universities will take part in the hackathon: the Igor Sikorsky Kyiv Polytechnic Institute, the National Aviation University, the Taras Shevchenko National University of Kyiv, the Kyiv-Mohyla Academy, the National Technical University "Kharkiv Polytechnic Institute," the Lviv Polytechnic National University.
"Every year, the partners of hackathons are socially responsible companies — the leaders of the Ukrainian IT market. We are glad that this year, TECHIIA is our partner because it has businesses of different directions, which may be interested in both projects developed by students and talents that can become future employees of one of the holding companies. Thus, we not only develop the skills and abilities of students but also show them real opportunities for self-realization," says Anastasia Lagno, the main organizer of the Int20h hackathons.