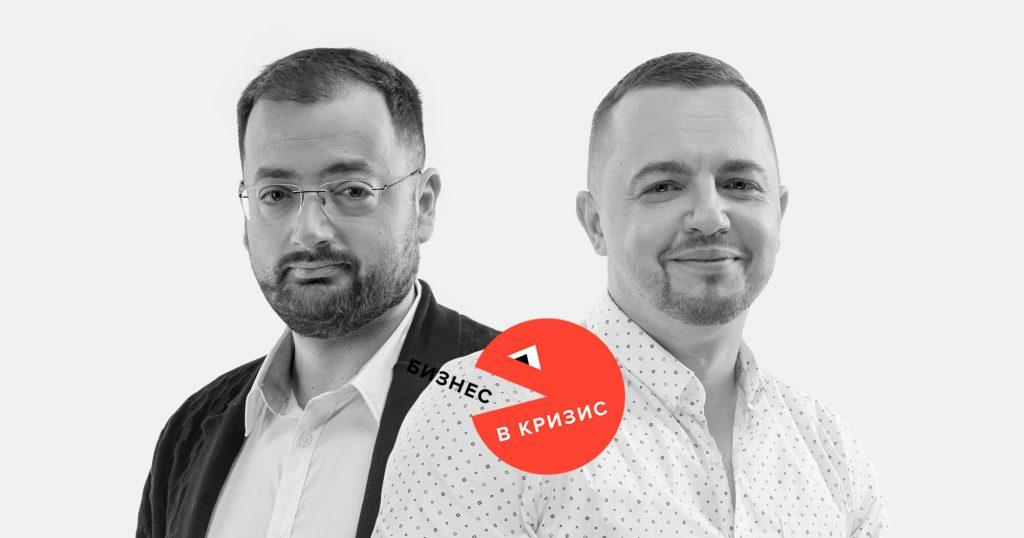 TECHIIA holding includes businesses in various areas: from IT outsourcing to esports and merchandising. Holding offices are almost all over the world. In a conversation with AIN.UA, Krot and Lazebnikov talked about how to remotely manage a huge holding with almost a thousand employees, being on a lockdown in the USA.
---
Ain.ua: While we are having this conversation, you are in the USA, while your business is far beyond the States. How does it feel when Managing Partners are stuck in a country, far from own business?

Oleg Krot: Yes, the main problem is business in different countries. We are actively operating in Ukraine, Europe, we have a fairly large office in Cyprus, in Los Angeles, Beijing and now we started working in South America.
We have a powerful structure of Regional Directors. Before the pandemic and even after, we still cannot be in each of these regions personally or permanently, not to mention completely different time zones. Next year we open a representative office in Australia. Therefore, the only thing that can help is powerful regional management.
We build strong bridges between our offices. Usually, Ukrainian directors relocate to a country and make a representative office grows quite quickly. They assemble a team there. We are doing this with Yura along with local specialists for the most part, in order to better learn the market, to better interact with it.
As a rule, 90% of staff in foreign offices are local, with an understanding of the mentality, of the language. There is a bridge in the form of either a Regional Director or a Regional Director with an Assistant who forces this remote body to work synchronously with the rest of the "body". I and Yura are setting up this process if necessary, coming to one region or another.
In fact, before and after the epidemic the strategy was about the same in terms of management, and it works great. Therefore, our presence in person in a particular office is not necessary.
t is required in those offices where we need to configure the infrastructure from scratch, or in those regions where we see that the Regional Director does not have enough resources or knowledge in order to deploy all the processes that we need as quickly as possible. Then comes the aid in the form of me and Yura.
The fact that we ended up in Los Angeles at the same time and for a while is very rare. We never run after one ball together. Therefore, as a rule, we are located in different regions where each of us is exactly needed.
In Los Angeles, we had a lot of meetings, sessions, because this year we are building an arena and launching a lot of processes, and this requires us of both to take part in. By the time quarantine was announced in Ukraine, we still were having meetings in Los Angeles. We could not cancel this in Los Angeles, so at a moment when we were able to finish that amount of work, we already understood that…
Ain.ua: There's no way to fly!

Oleg Krot: Yes. But for an international businessman, there is always the opportunity to get where you need, you just evaluate resources, time. At a moment, it's not worth it.
In the morning, from 7 am to 12 pm we have online meetings with Europe, Cyprus, and Ukraine, with that time zone. After that, we work with issues that are related to the local market in Latin America and the United States. In the evening, an additional call to European offices, which can already accept or set a new task. This is how all the work goes.
We have mastered all the possible messengers that are used around the world, WhatsApp, Telegram, Viber, Zoom, etc. Modern infrastructure makes it possible to feel hooked up with the team.
There is no negative effect on the business process and communication.
Ain.ua: How do quarantine and worldwide lockdown affect your business in general? The plains don't fly, nobody is probably building an arena, there are no conferences, no opportunity to sign contracts, etc.

Oleg Krot: Construction is ongoing. Contractors work both in Ukraine and in the States, this is not forbidden. Contracts are being signed, construction materials are being shipped, warehouses and all shops are open. There are no delays with construction work, it's going according to plan. The delay that occurs due to the pandemic is literally one or two weeks - due to some people who have dropped out and who, for some reason, could not return.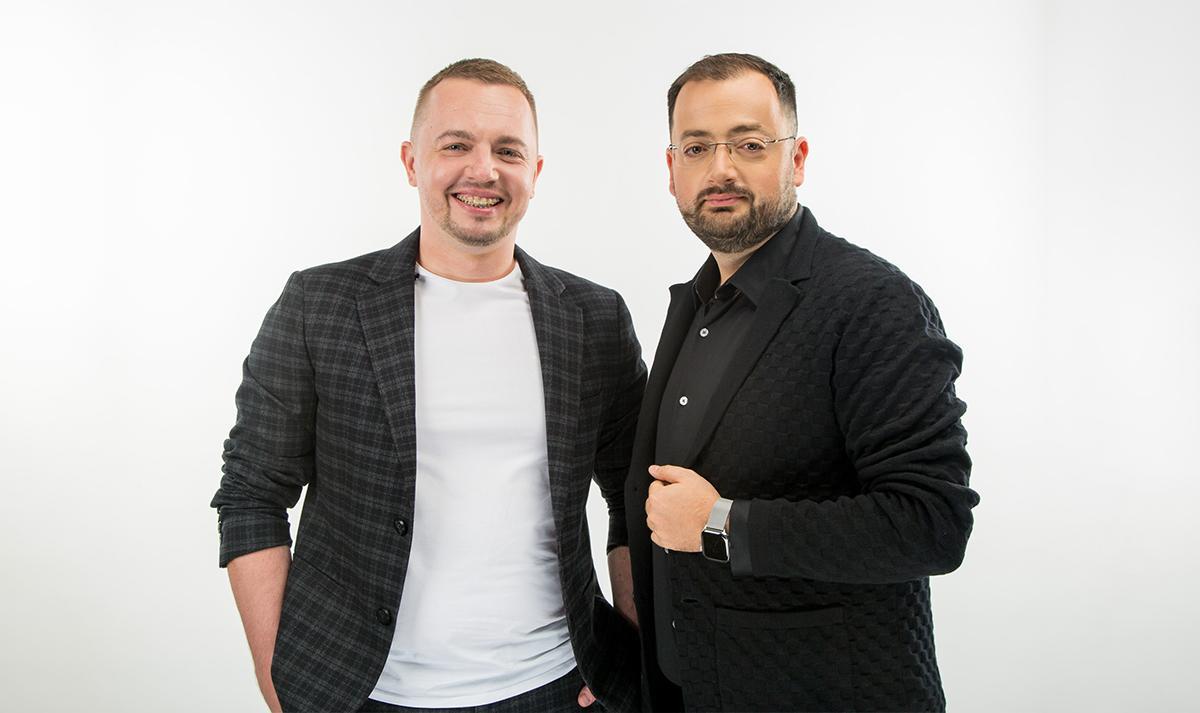 As for the plans to increase the competence of the team and new connections, everything was reset. You can not participate in the conference when the conference is canceled.
If you ask how dramatically this affected our business process - I would probably say it didn't. If we talk about the WePlay! business, which is more focused on esports events, we decided to switch our content exclusively to an online format. The audience continues to enjoy the best teams, excellent content, personal matches, a competitive component from the best people in this industry.
There are holdings that are affected by the coronavirus to a bigger extent. But this is not due to the fact that the exhibitions were closed or canceled, but because of the global lockdown. We are more concerned with the consumer. The production of basic goods and services did not suffer significantly. Software products are being developed as before - developers work remotely.
Enestech company (software development for computer centers - ed.) was forced to stop sending invoices to the customers. That is, if the center is closed, we are not holding the right to take a dime from small businesses. Therefore, we currently stopped taking money from it, and now, on the contrary, we are working on how to help small businesses get back into operation quickly and minimize costs, which, according to the results of 2-3 quarters, will clearly exceed.
WePlay! Merchandise has indeed had certain manufacturing restrictions in the last few weeks. Their Head Officer is solving these problems every day, and they do not cause significant harm.
Yura and I are more concerned with what will be the purchasing power in the world upon completion of this process. But this is rather a duty of governments on how to provide the quickest and highly efficient solution to the situation.
Yura Lazebnikov: Of course, we are trying to either minimize our losses or to make some money in this situation. Take Enestech for example. When the computer center is closed, no one will pay for the services. So we made our favorable move. But the company's future products and revenues are more than 80% dependent on new products that Enestech launches next year. For us, this is due to decreased customer base and a lower load on support for the development team.
This is a good chance to improve the operation of products which we believe should greatly perform fall and winter. That is, not to shut down all the processes that will help us launch new products even earlier than we planned in a month or two. We think that by that time the lockdown will already end, small businesses will return to work. If it does not return to work in a couple of months, then it will not be operating again in the next few years. It will be difficult to restore it as it was before.
Ain.ua: Let's imagine a pessimistic scenario. How long a business can live in the existing conditions without firing or shutting down any areas? After all, you spend money, and their income has decreased. Like these computer centers that are closed.

Oleg Krot: Firstly, not all centers are closed. If we talk about Enestech, the outflow of customers has occurred, but a significant part of the customers continues to function, their businesses work. According to the information that we have today, quarantine can be extended until June. The same information is also related to the fact that the state and government are looking at the economic situation in the country. We expect to draw conclusions not in advance, but step-by-step.
In fact, in mid-April, at the peak, when everything was closed, about 30-40% of Enestech customers continue to operate and work with their clients. Moreover, the sales department generates new subscribers during this period. Though yes, there is a drop in the income of new customers.
We do not expect the global market of computer clubs to vanish. The focus is on the Asian regions this year. Everything is much better with the pandemic out there already; retail businesses are already open. Even based on the forecasts of Western media, the peak of the epidemic should be passed just within one and a half to two months, small businesses should begin to return to their work.
If there is a catastrophic situation and the market disappears for business, then it will be necessary to think if this business is necessary. There can be no philosophical reflections here. If there are no open computer clubs in the world, then a company that manages computer clubs is not needed. Maybe we will make decisions on re-profiling in other industries.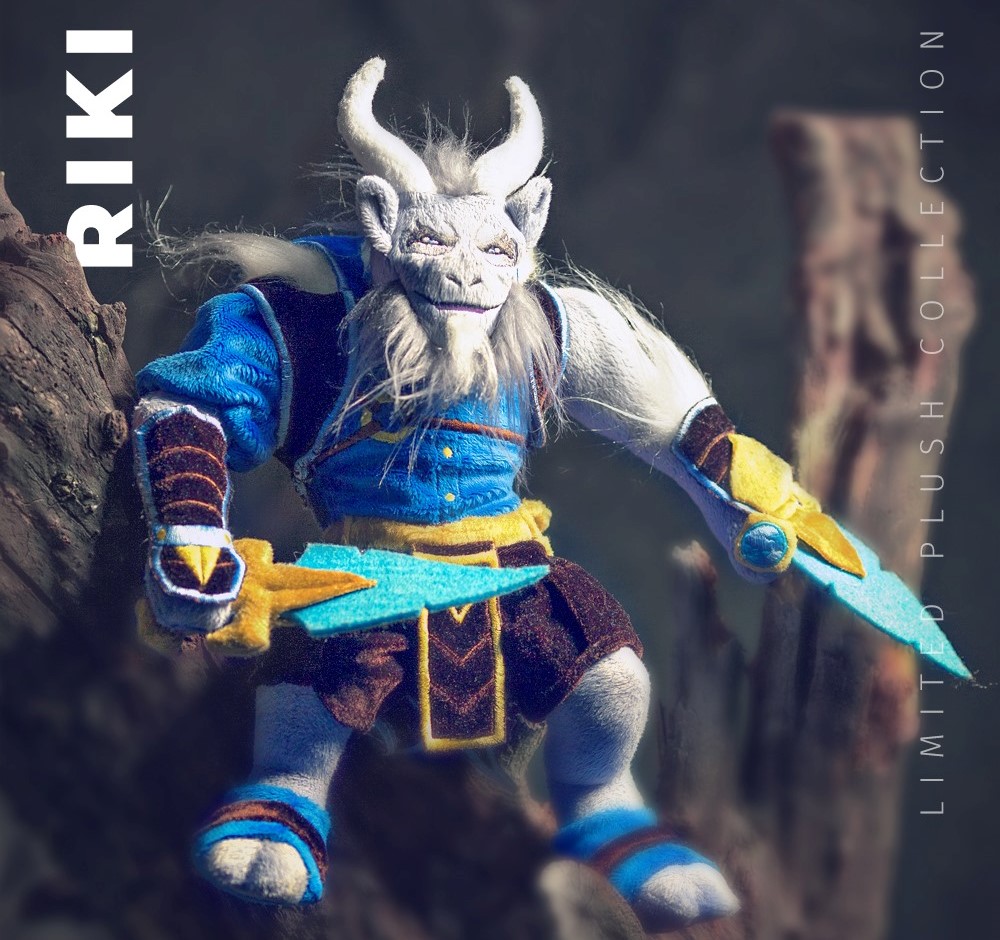 Speaking of enterprises, WP Merchandise has the opposite story, production is on full. The fact is that, shortly before the epidemic, we signed a number of licenses and now we are working with DC Comics, Ubisoft licenses. We manufacture merchandise starting from Batman to unicorns. Therefore, the volume that is currently needed in production is several times greater than the volume that production can currently reach.
The thing is that the crisis has caught us in the middle of the process of production expansion. WP Merchandise will increase production by approximately 11 times this year. Licenses were obtained from AAA-brands, and there is no problem selling products with these licenses. All orders are redeemed for the next 3-4 month, no one breaks these deals.
The question is rather to comply with hygiene standards in the workplace, to prevent employees from becoming ill and to produce what they should under the contract. It is very difficult to predict how strong demand for non-essential goods will fall. But it all depends on how long people sit without salary.
Yura Lazebnikov: Speaking of Enestech, about 50-60% of clubs are quarantined. But for a company that develops a product, there is an opportunity to finalize, apply a strategy for the softest way out of the crisis.
The fact is that before the crisis, at the end of last year, Enestech began to switch to the freeware model in some regions. In fact, some computer clubs got the best software in the world, which certainly is good for business. Accordingly, at the end of quarantine, in those regions where Enestech will be releasing a freeware model, we are more likely to help businesses get on their feet. In fact, we give new tools free of charge, which allows the business to work much more efficiently. However, there are no investments and operating costs. Therefore, the demand for such a product will only increase and the client base that we currently might be loosing, will be restored after overcoming the crisis. If not for a month, then for the quarter for sure.
Before we switched to the freeware model, the increase was 120-150 clubs per month. Due to the freeware model, according to preliminary requests that we have from the markets of Brazil, India, and China, we will be getting somewhere between 1000-1500 new customers per month.
The freeware model has different monetization. We take money from the advertisers only, from those who promote their games, etc. The average bill is the same or even bigger. The number of clubs that grow, increase 10-15 times. Therefore, there's no tragedy here, it is rather a chance to quickly bring this product to another level and launch it not in the first quarter of next year, but in the third quarter of this one. At the same time, it helps clubs get back on track by implementing modern software.
We still have an outsourcing company called J: Mind. Fortunately, it focuses on b2b products. The number of orders received last fall and winter generates more than 60 vacancies. The only inconvenience they experience is remote work, they have to carry out sprints at home.
Ain.ua: WePlay! now sets broadcast records. Don't you worry that after quarantine there will be no demand for games, for example, and there will be fewer views?

Yura Lazebnikov: There is such a thing as prime time. A convenient time for broadcast, when we make top content, invite teams. This is the level of the best championships that the industry can afford, and it is not very related to whether there is quarantine or not. This is due to how interesting the content is to the viewer. We were setting the records even before the quarantine. This shows that it has nothing to do with the current situation.
Postponed demand for broadcasts is a rather complicated thing, it can be consumed here and now, you can not put that demand aside. Everything that happened in WePlay! is that the approach to the content formation has changed a bit, that's it. We adjusted our plan of action and the video will be produced in the same way as it was produced before, just not on physical sites, but exclusively online.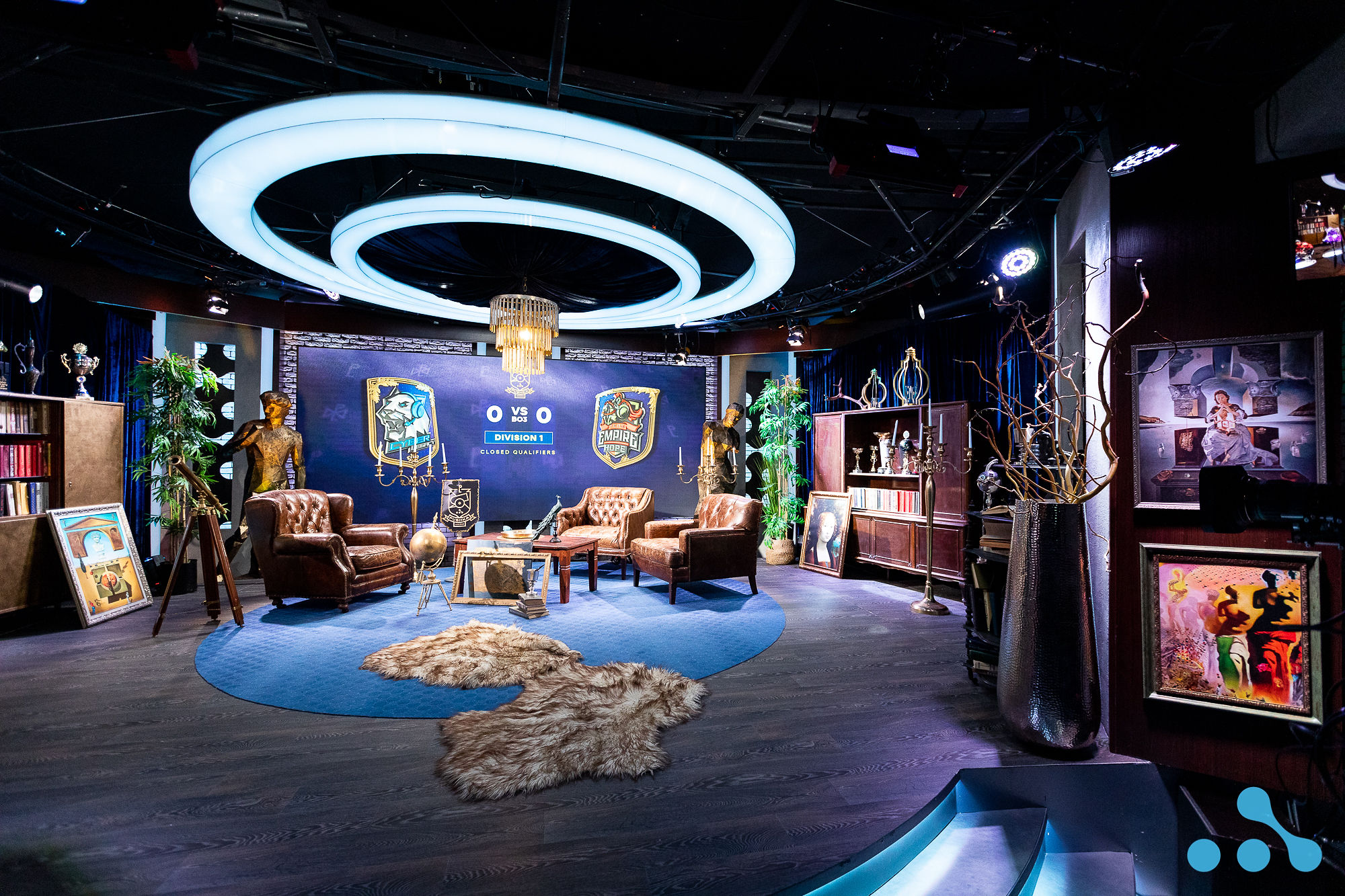 Some WePlay! staff now work for 16 hours, they make media products accordingly to our plan. This business does not feel the impact of the pandemic, except that it is more difficult for us to bring teams. This affects the quality of the game itself, but this impact is minimal.

Oleg Krot: We do not worry about WePlay!. There are about one and a half times more cooperation requests than we can process at the moment. That is why we are developing infrastructure around the world, in order to be able to produce more products of the quality that market demands. We do not believe that after quarantine people will stop watching games and will completely be occupied with work.

Ain.ua: Listening to your answers, I get the feeling that everything is pretty good with you. Is it so?

Oleg Krot: We are an IT-holding, we always had a large part of the business not tied to any physical objects.
The thing is that after yet another regional crisis in Ukraine under the presidency of Yanukovych, Yura and I decided that we would never in our lives create a business that would depend on only one region. The stability of this business is equal to the stability of the politicians who manage this region. We are well aware that the price of this stability is money.
Therefore, we have not and will not build a single structure, not a single infrastructure that would depend solely on the government, politicians of a particular state since that time.
We are doing everything to develop our business, make it as responsible as possible in every state, and first of all in Ukraine. This is our native country, but we will never allow a business to depend on the decision of a group of people who are not entirely competent to make these decisions.
Original article by the link: AIN.UA