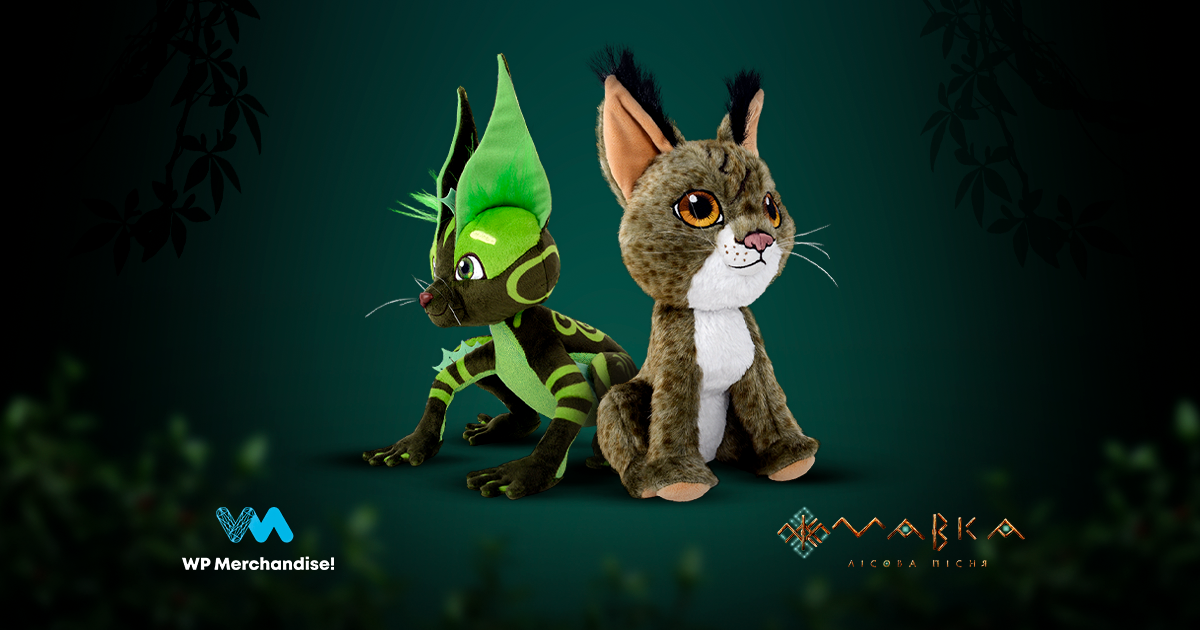 Official plush toys of Ryseniatko and Kvus are already appearing on the shelves of the largest Ukrainian retail chains "Budynok Igrashok," "Antoshka," "Epicentr," Myplay, and Fragstore. The highly detailed characters of the cartoon "Mavka. The Forest Song" were produced by the Ukrainian company WP Merchandise.

---
The magical forest creature Kvus and the baby lynx Ryseniatko will be the first to reach the hands of viewers and fans from the cinema screens. By the way, Ryseniatko embodies the endangered species "Eurasian lynx," which is listed in the Red Book of Ukraine. Therefore, the cartoon character, as well as its plush prototype, are intended to draw society's attention to animals and plants under the threat of extinction and to warn against the cutting down of Ukrainian primeval forests.
"We have applied all our skills and technologies to make the plush characters as similar as possible to the on-screen prototypes. The FILM.UA creative team helped us refine every detail, so we didn't just create toys, together we made the animation heroes real," says Iryna Timina, Marketing Director of WP Merchandise.
Each plush toy is made with significant manual work – this is the only way to reproduce the complex pattern of the characters. The coloring of Kvus is made using sublimation printing, and each pattern on the character was drawn in the program by the WP Merchandise design department. Kvus has felt inserts on the paws, head, between the ears, and on the tip of the tail, and a special technology was developed at the factory to create his mustache. By the way, Kvus's nose is made of eco-leather, which makes it as similar as possible to the screen prototype. Ryseniatko is decorated with complex embroidery on fur, which was also done by hand. A special feature is the eyes of both characters, which are embroidered with a gradient.
"Mavka. The Forest Song" is a Ukrainian 3D animated film based on Lesya Ukrainka's fairytale drama "Forest Song" and images of folklore. It is a mystical love story between a human and a forest princess who adheres to ancient rituals and traditions. The project was supported by the Ukrainian Cinema Foundation and has received many positive reviews at international film festivals.
The premiere of the film took place on March 2 in cinemas of Ukraine.