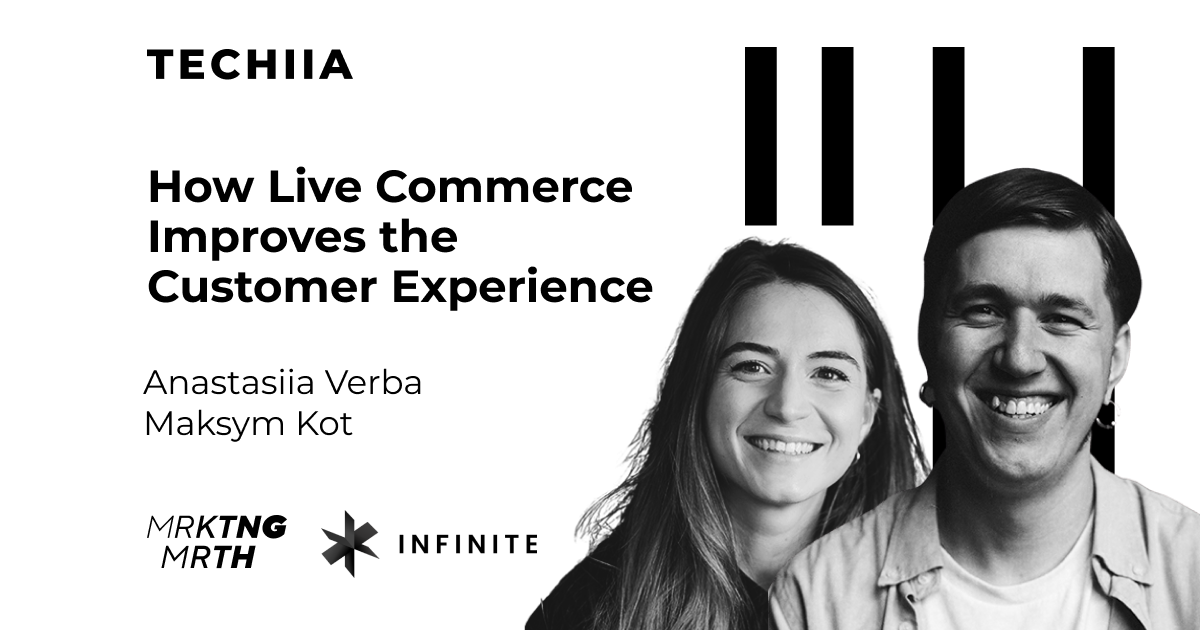 The MRKTNG MRTH will take place on October 27 at 10:00 am. This year, the main theme will be the marketing of courage.
---
JMIND, which is a part of the TECHIIA holding, will present its innovative product Infinite at the event.
Maxim Kot, Head of Sales Infinite, and Anastasia Verba, PR Infinite, will speak on Live Commerce as a trend and case studies confirming its effectiveness.
Maxim and Anastasia will tell how Live Commerce can help improve customer experience and thereby increase sales of Ukrainian online stores, and prove that interaction with customers through live broadcasts is more effective than a standard marketing approach.
Access to the broadcast is provided by donation. Details at the link — https://mrktng.mmr.ua.
To learn more about the technology of "live shopping", we recommend reading a recent
article by CEO JMIND Olena Shostak
— with history, examples, and analysis of advantages.