TECHIIA is a holding company that combines the technological expertise of many companies and individual projects. We have experience and competencies in software and IT product development, esports and media, factory production of premium souvenirs, and construction of infrastructure facilities. Our team combines technology with modern business processes.
Our values are vision, multiculturalism, expertise, support and partnership growth, flexibility and we are open to new things, we think global and we are passionate about what we do. We choose each person by professionalism and mindset. We build an atmosphere of trust and mutual respect.
Due to the constant companies' expansion, each employee has dynamic career opportunities. We reduce the bureaucracy to focus on what's important.
We have set up a mentoring system for more experienced colleagues to share their expertise with beginners in personal communication and speaking at internal events. We encourage learning in external programs and provide an opportunity to improve English skills.
Work hard, play hard. Our corporate esports tournaments and team bondings give you the opportunity to get to know your colleagues better while having a good time.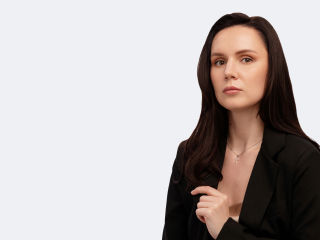 Teamwork is a true art that requires collaborative play.
Human Resources Lead