about us
Our business areas have given experience and competence in software development, creation of IT products, esports, and media, manufacturing of premium souvenirs, and construction of infrastructure facilities. Our team works with passion to combine technology with modern business processes.
TECHIIA applies sustainability principles based on high ethical standards and social responsibility principles.
2020
We've signed a Memorandum with the Ministry of Digital Transformation on cooperation in 4 directions:

IT industry Development
STEM education Development
Data Center Construction
Esports Development
Corporate Social Responsibility Achievements
Projects aimed at fighting the coronavirus were included in the list of the best CSR practices of Ukrainian business. In particular, the WeSave! Charity Play, an esports marathon, as well as equipping hospitals with ventilators.
Effective Business Transformation Achievements
TECHIIA holding received an award for timely business reformatting (successful consolidation of 10 businesses and growth during the COVID-19 quarantine). And the Managing Partner of the holding, Oleg Krot, received an award for optimizing costs and bringing the business to a consistent level.
2019
Employee Care Achievements
One of the five best Ukrainian companies in the HR Innovation category. The editors noted the use of an HR bot, HRM system, and thoughtful adaptation of personnel to innovations.
Health Care Achievements
Top 10 best Ukrainian CSR projects. Techiia Foundation is helping the regional children's hospital in the city of Kropyvnytskyi. In particular, it equipped the surgery with modern materials that helps to save patients' lives.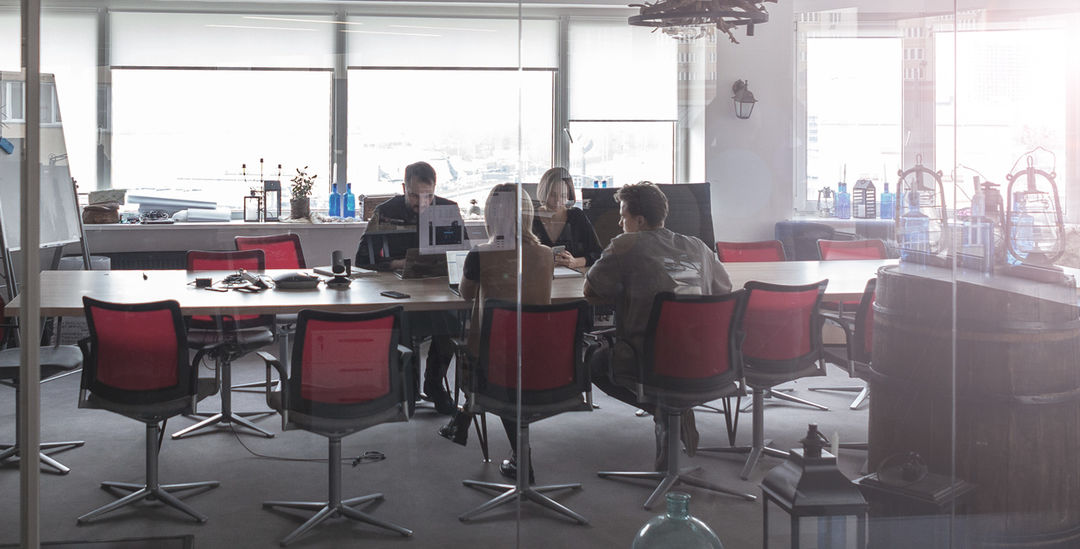 our goal
At TECHIIA, we aim to get the maximum economic and social benefit from the synergy in the holding, spreading the high level of competence in each business area. We combine technologies with modern business processes and contribute to more productive work of business in the holding.
our naming
TECHIIA is a Ukrainian word that means "water flow" and symbolizes constant movement forward. It is a flexibility that is vital in today's world that changes very quickly. It is a force that brings progress to the service of humanity. And it is the care of nature and the environment in the development of technological solutions.

our identity
Our logo
One of our values is "Global Footprint," which means an absence of boundaries. This also applies to our logo. T E C H I I A are seven letters that we will use both together and separately, depending on our intentions and goals.
Our corporate identity
At TECHIIA, we pay great attention to design, which helps technological solutions create a better emotional connection with consumers.
TECHIIA corporate identity is a complex of geometric lines, which is created with the help of a special algorithm of information processing. The value of "Flexibility and openness to new" in action: we can generate an infinite variety of shapes and symbols. This allows us to use a new sign or style element and at the same time, to preserve the recognizability of TECHIIA.
We chose black and white colors. No, it's not monochrome. Black color absorbs light, symbolizes the intellectual curiosity, and the desire to learn. White color is comprehensive and contains a full range of all other colors, symbolizing the power that unites all aspects of our world. The combination of black and white is a symbol of the unity of nature and technology.
Our name and corporate identity demonstrate the technological effectiveness of the TECHIIA holding, speed, and readiness to respond to changes in the world and around us.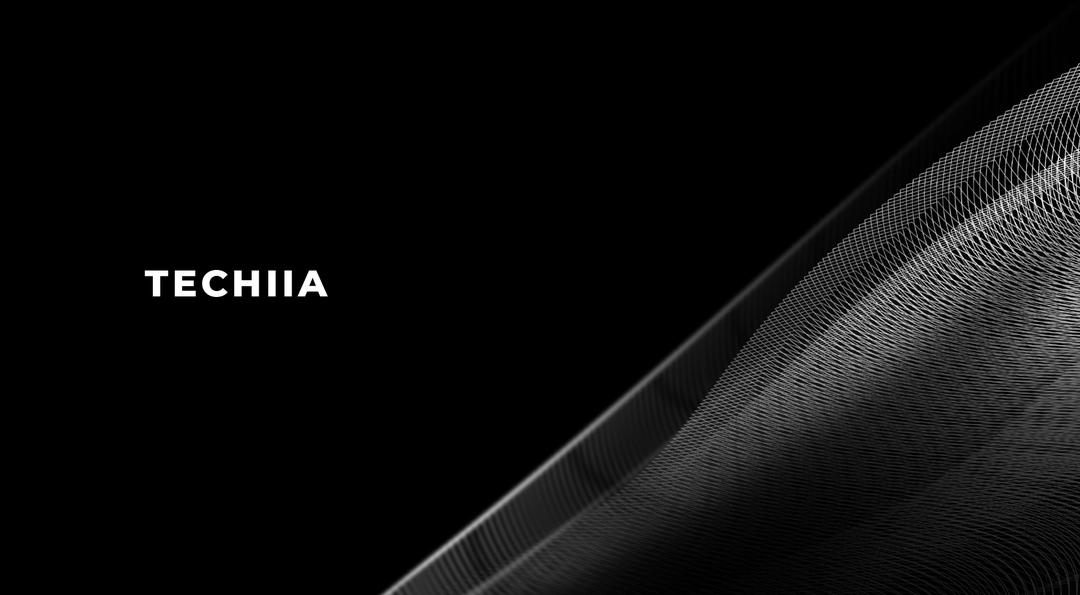 team
We have assembled a team that shares our values, and this allows us to develop dynamically and with pleasure. We put great demands on the quality and speed of work. At the same time, we practice a high degree of trust in our employees and partners, have minimized bureaucracy, give freedom in decision-making, and together we generate the most daring ideas. That is why we have passion, ambition, and courage to overcome challenges in our work!
history
TECHIIA, as a holding company, was established at the end of 2018 as a result of the merger of business areas of managing partners Yuriy Lazebnikov and Oleg Krot.
The first company that joined the holding was founded in 2010. The history of each company in the holding is unique. With the creation of TECHIIA, they all bring their expertise, ideas, and professional experience in the development of unique technological solutions.
TECHIIA holding unites 10 projects and more than 1000 experts.

Together we are stronger!
our values
Visionary approach
We analyze and think strategically to anticipate and influence the development of humanity through technology.
Partnership
We interact with clients, partners, and colleagues as equals.
Enthusiasm
We devote ourselves to what we believe.
Flexibility and open-mindedness
We are in constant search for new ideas and flexible in their implementation.
Multiculturalism
We respect the cultural background of people, who we interact with.
code of ethics
TECHIIA, an international technology holding, conducts its business in different countries worldwide. We comply with the regulatory requirements of the jurisdictions where our businesses are registered and operate. And even more, we apply not only the requirements of countries, but we are also guided by our own principles, which are based on our values. We consider ethical business conduct to be the key to our success. Since the establishment of the holding in 2018, a special compliance unit headed by the Chief Governance Officer has been closely monitoring our activities to correspond to changes in the external environment and our international activities.
Our employees receive special training on ethical behavior. We have also implemented mechanisms of corruption and violations prevention and control. We prevent potential conflicts of interest and provide opportunities for employees and partners to report potential and identified violations and protect complainants from harassment.
We are also guided by a set of requirements for legality, transparency, and standards of doing business in regard to all our partners and contractors.
Our Code of Ethics and Business Conduct is developed according to the best international practices and standards of corruption risk management.
Do you want to join the team?
-->