Business is inseparable from people's lives, and our task is to interact effectively with society to know its problems and help solve them.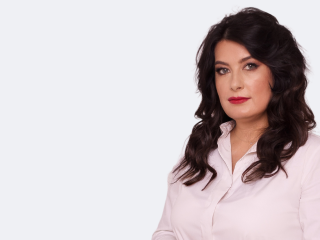 "Sustainable development is our way of maintaining a balance between economic growth, environmental protection, and social responsibility"
Chief Public Engagement Officer
CSR Goals
TECHIIA is a holding company that creates high technologies and enforces people's lives with them.

We have focused on taking actions for the sustainable development goals. We decided not to limit ourselves to our own funds, but to attract partner's funds in order to implement sustainable development projects through the NGO Techiia Foundation.
Comfortable working conditions for employees
Comfortable workplaces, health care and flexible working hours allow our employees to stay healthy and enjoy their work.
Improving the quality of STEM education
We persistently invest our resources in improving the quality of the STEM education for schoolchildren and students so that it meets the needs of the IT market to the maximum extent possible.
Caring for local communities
We care about improving the well-being of residents in the areas where our businesses operate. We focus on the digitalisation of territories.
Environment
TECHIIA stands for green technologies and a careful attitude to nature.
CSR Directions
In our work, we are guided by the sustainable development policy.
We focus on solving important social challenges. We act independently, investing holding funds, as well as attracting partner's funds, implementing projects through the NGO Techiia Foundation.
Key areas of sustainable development:
Employee healthcare
We create comfortable workplaces and take care of employees' healthy lifestyles.
The development of areas where our businesses operate
We develop infrastructure facilities, that have a significant impact on the socio-economic development of the regions of our presence. We are aware of our responsibility to local communities. We pay taxes on time and implement CSR projects in the regions of our presence in order to improve the lives of the residents. We are eager to cooperate with local authorities and public organizations, and together we have a positive impact on improving the well-being of Ukrainian citizens. We consider various forms of implementation of the CSR programs, the main directions of which:
Digitalization of the territories. We pay special attention to the digitalization of educational and health care institutions.
Development of the STEM education.
Ecological culture and energy efficiency.
Development of social infrastructure.
Health care.
Caring for the environment
We make every effort to reduce the impact on the environment in the holding offices and in the development of technological solutions. We develop and implement projects that help rational use of natural resources.
Business Ethics
We adhere to common values. In work and interaction with other people we are guided by the following principles:
Mutual support within the holding
Constructive dialogue
Respect for human rights
Sustainable development and social responsibility
Legitimacy and the rule of law