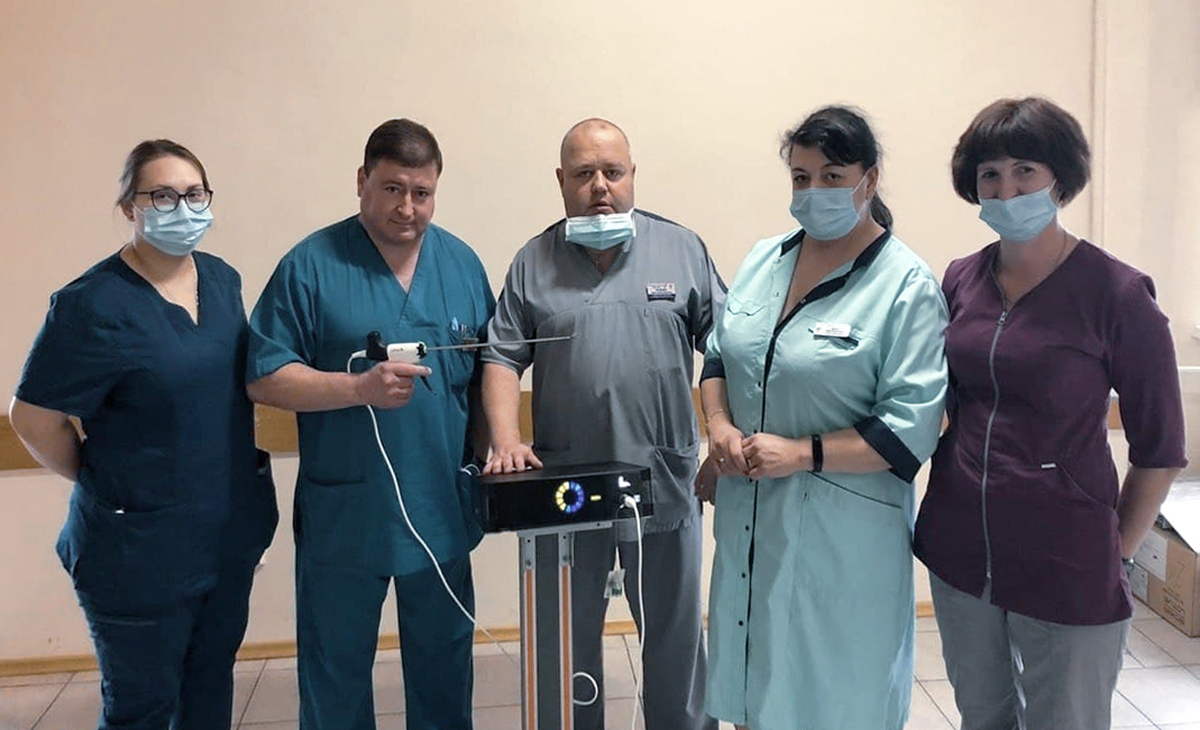 An ultrasound dissector for the emergency room and a skull fixation system for neurosurgery are already helping to save patients of Zhytomyr and Cherkasy hospitals.
---
Improving the quality of surgical interventions
In the emergency operating room of the Zhytomyr Regional Children's Clinical Hospital, the arsenal of equipment was upgraded with an ultrasonic dissector LOTUS from the German manufacturer BOWA-electronic GmbH & Co.KG worth almost UAH 1 million. The NGO Techiia Foundation bought it and asked the manufacturer to adapt the device to the needs of the hospital.
This modern scalpel is used for gynecology, urology, abdominal surgery, and laparoscopy in particular. It is characterized by accuracy of work, high efficiency, and simplicity of its usage.
"The new dissector is a representative of the latest torsional ultrasonic technologies. This is a very serious step forward for our hospital, which will improve the quality of surgical interventions. We thank the Techiia Foundation for its help," commented Yuriy Dovhopoliy, Director of the Regional Children's Clinical Hospital in Zhytomyr.
New opportunities for neurosurgery
In the city of Cherkasy, brain surgeries are performed in two hospitals - the regional one and the city ambulance hospital №3. The first specializes in planned interventions, the second - in the emergency ones, i.e. after an accident, injury, or stroke. In the near future, the regional hospital will be closed for reconstruction, so the city ambulance hospital will do the job of two.
And it's over 1,000 surgeries each year. The hospital urgently needs new equipment to maximize its effectiveness. The NGO Techiia Foundation responded to the needs of Cherkasy physicians and purchased a multifunctional DORO skull fixation system worth almost UAH 900,000 for the neurosurgical department.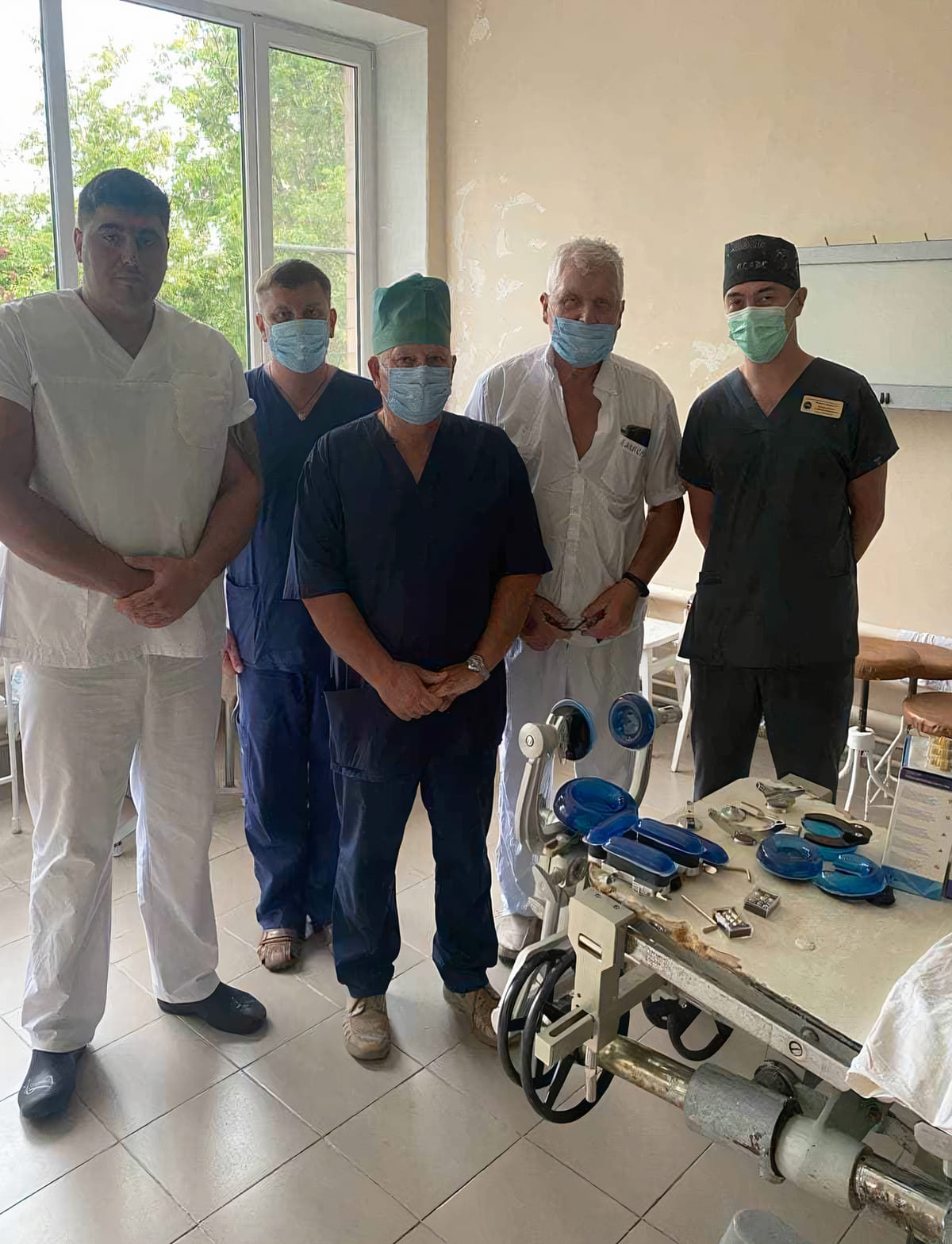 The system will allow you to safely fix the skull of a patient of any age - from newborn to adult, thus ensuring accurate manipulation without the risk of damaging adjacent areas.
As a result, the city ambulance hospital will be able to effectively perform planned and urgent operations for adults and children. According to doctors, the new equipment already allowed effective operations for two patients aged 3 and 6 years.
"Medical facilities in different regions of Ukraine need renovation. We have high-class specialists, but very often they use obsolete technologies. Therefore, we will continue to help hospitals and encourage businesses to get involved. We are able to make medicine in Ukraine modern and high-quality," explains Oleg Krot, the co-founder of the NGO Techiia Foundation.
It's worth mentioning that since 2018, the NGO Techiia Foundation has updated Ukrainian hospitals with equipment worth over UAH 14 million. Modern devices were provided to medical institutions in Kyiv, Odesa, Kharkiv, Rivne, Sumy, Cherkasy, Bila Tserkva, and Kropyvnytskyi. The NGO Techiia Foundation also fully funds the activities of the Eva Inclusion and Correction Center, which helps children after cancer and with disabilities.