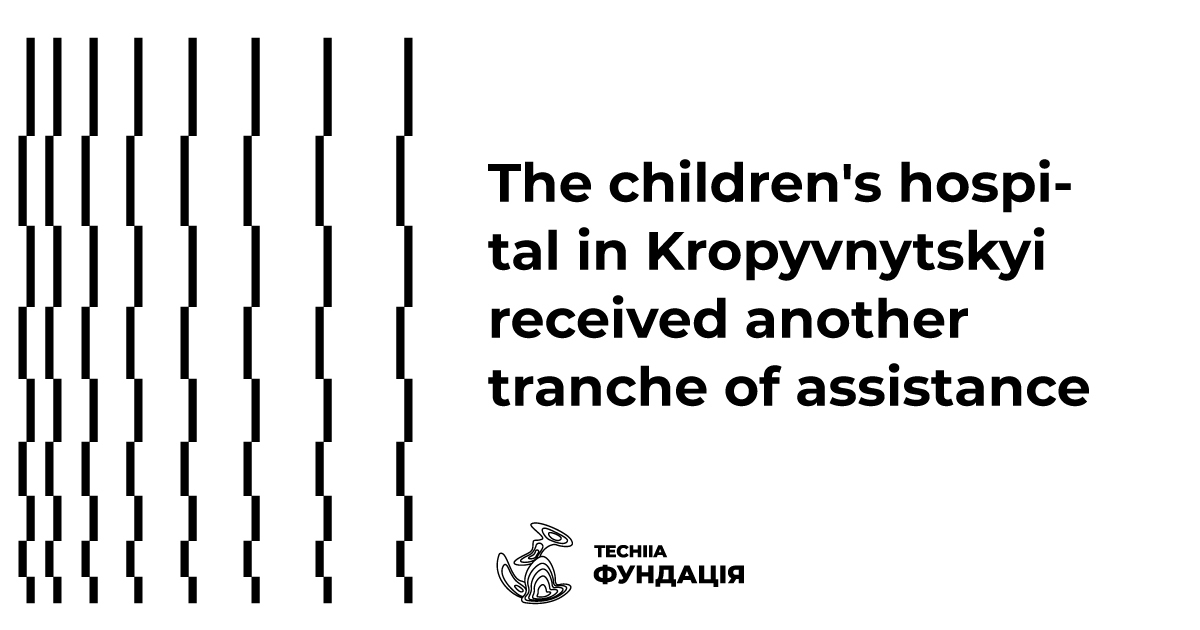 A bronchofiberscope, a steam sterilizer, a sealing machine, and consumables are the reasons why the regional children's hospital in Kropyvnytskyi has become even more technological. In December, the founders of the NGO Techiia Foundation, Oleg Krot, and Yura Lazebnikov, donated this year's last charitable aid to the hospital in the amount of UAH814,000.
---
The KRONOS B23 steam sterilizer and the QuickSeal sealing machine will work in surgery to sterilize instruments after operations. First of all, they are needed for the reliable operation of the ultrasonic dissector, which the NGO Techiia Foundation transferred to the hospital in October this year.
"We have been using an ultrasound dissector for more than a month to remove tumors from the brain and spinal cord. Appropriate care and maintenance are required to ensure its efficient operation and maximum service life. One of the main conditions is the correct sterilization of its elements. The NGO Techiia Foundation responded to our request in no time, and the steam sterilizer is already working in the department," said Oleksandr Pyzin, Head of the Surgical Department at the regional children's hospital in Kropyvnytskyi.
Together with the sterilizer, they purchased a sealing machine with which surgical instruments are sealed in airtight bags. They keep the instruments sterile for a month. And such storage helps to save time in case of urgent surgeries, for there is no need to sterilize the equipment right before the operation.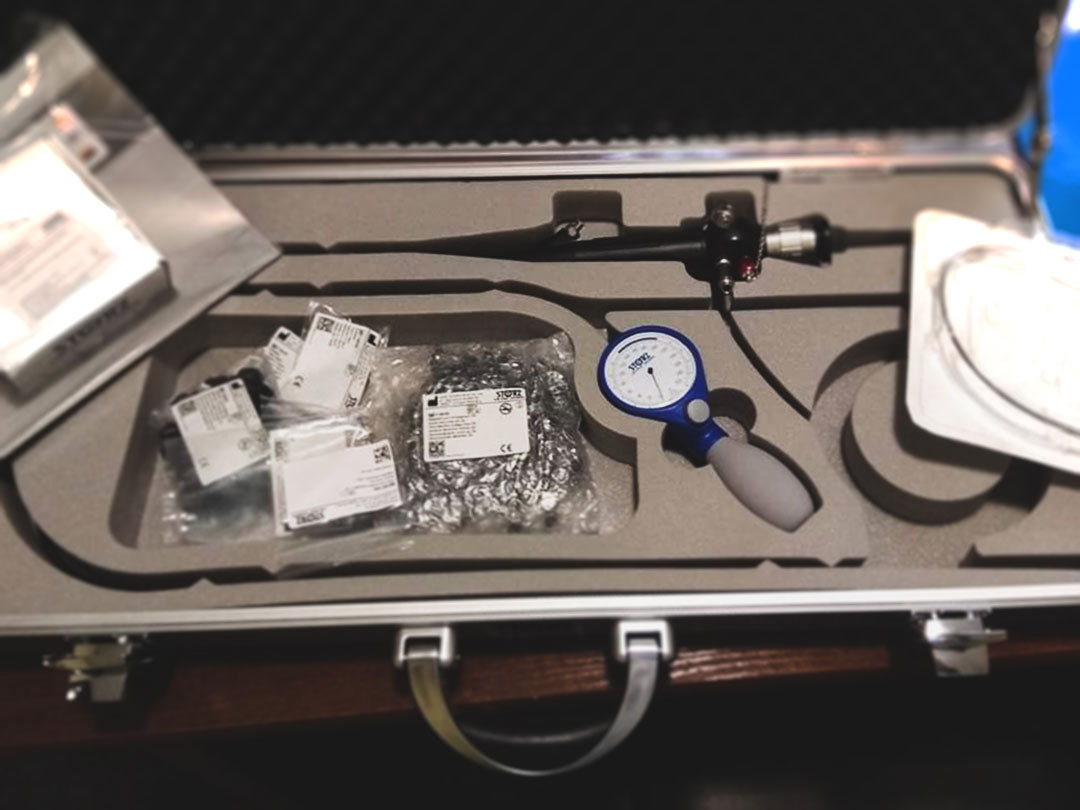 By the way, at the same time, the Center for Pediatric Neurosurgery of the City Clinical Ambulance Hospital in Kharkiv received a steam sterilizer and a sealing machine worth a total of UAH231,600 also provided by the NGO Techiia Foundation.
Also, the medical arsenal of the hospital in Kropyvnytskyi was replenished with a modern bronchofiberscope worth UAH480,000, which has diagnostic and therapeutic functions. With its help, you can not only inspect the digestive system but also remove foreign objects from the stomach.
"Yura Lazebnikov and I continue the systematic work that we started more than two years ago, we help to provide the hospital in Kropyvnytskyi with efficient equipment. Children in Ukraine should not die due to a lack of modern equipment. We want to show that this is possible with the example of one hospital. And to inspire others to work in this way with other hospitals in other cities," explains Oleg Krot, the Managing Partner of the TECHIIA holding and founder of the NGO Techiia Foundation.
In addition to the equipment, the hospital also received a set of consumables for resuscitation at a total cost of UAH103,000. In total, since 2018, the founders of the NGO Techiia Foundation have helped hospitals worth over UAH 7 million.