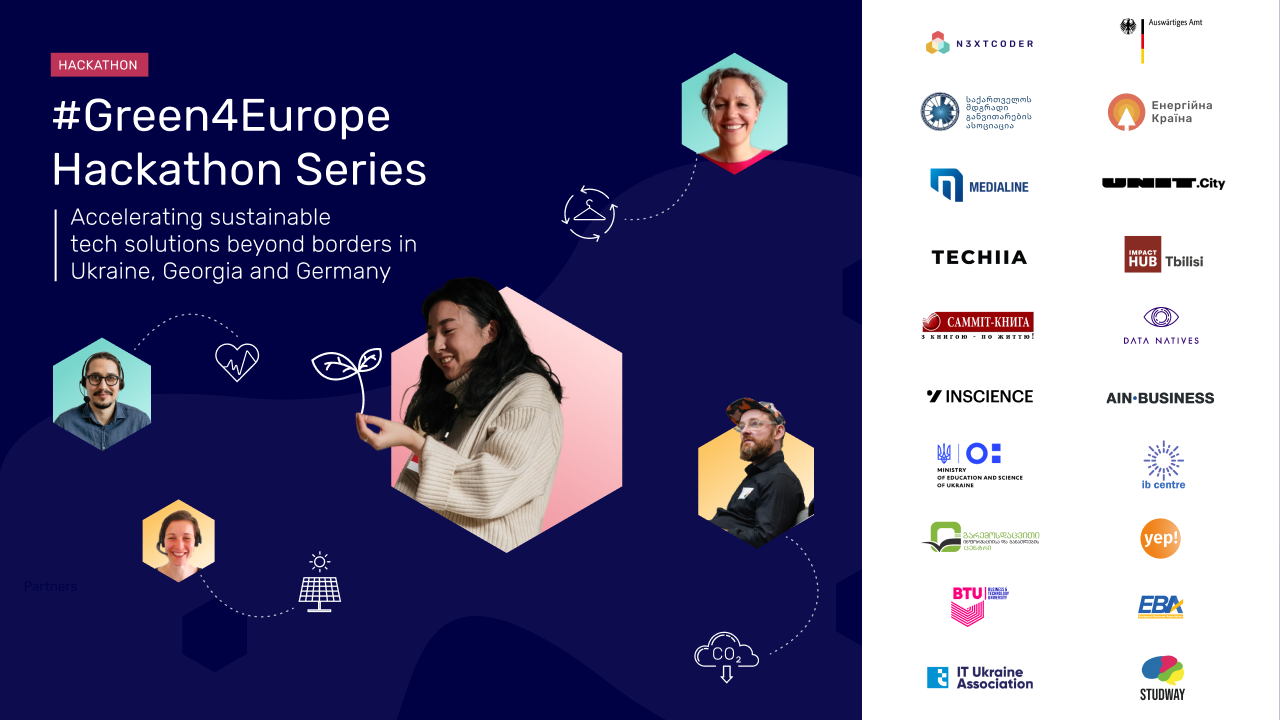 The Ukrainian stage of the #Green4Europe hackathon series has come to an end. The three winners are already preparing for the final in Berlin.
---
The Ukrainian stage was attended by 125 participants united in 9 teams. They had 8 hours to develop and present an innovative solution that will deal with real threats affecting the quality of life in Georgia, Ukraine, and Germany. Based on the results of the pitch, the jury picked three winners.
The first place took the Scooby Doo team with the idea of a comprehensive communication campaign that includes a chatbot and an interactive map to promote eco-friendly behavior towards hometown.
The second best was the Dvichi team and its online marketplace with leftover fabrics from manufacturers and consumers for Ukrainian sustainable fashion designers.
Third place was held by the team Hybrid Solar Illumination, which presented a new method of hybrid solar lighting based on the processes of generating, concentrating, and transferring solar energy.
Together with the winners of the Georgian stage of the #Green4Europe hackathon series, the teams are getting ready for the final in Berlin, which will take place on December 8. Together with teams from Germany, they will compete for a €2,500 prize pool and other useful prizes.
"The hackathon has proved once again that Ukraine delivers working ideas for both commercial startups and promising social initiatives. But just an idea is not enough - you need to be able to bring the project to life and sell it to the audience. This is already the next stage, in which mentors and accelerators should help the winners," comments Oleksander Davydenko, the member of the hackathon jury and Chief Innovations Officer of TECHIIA holding.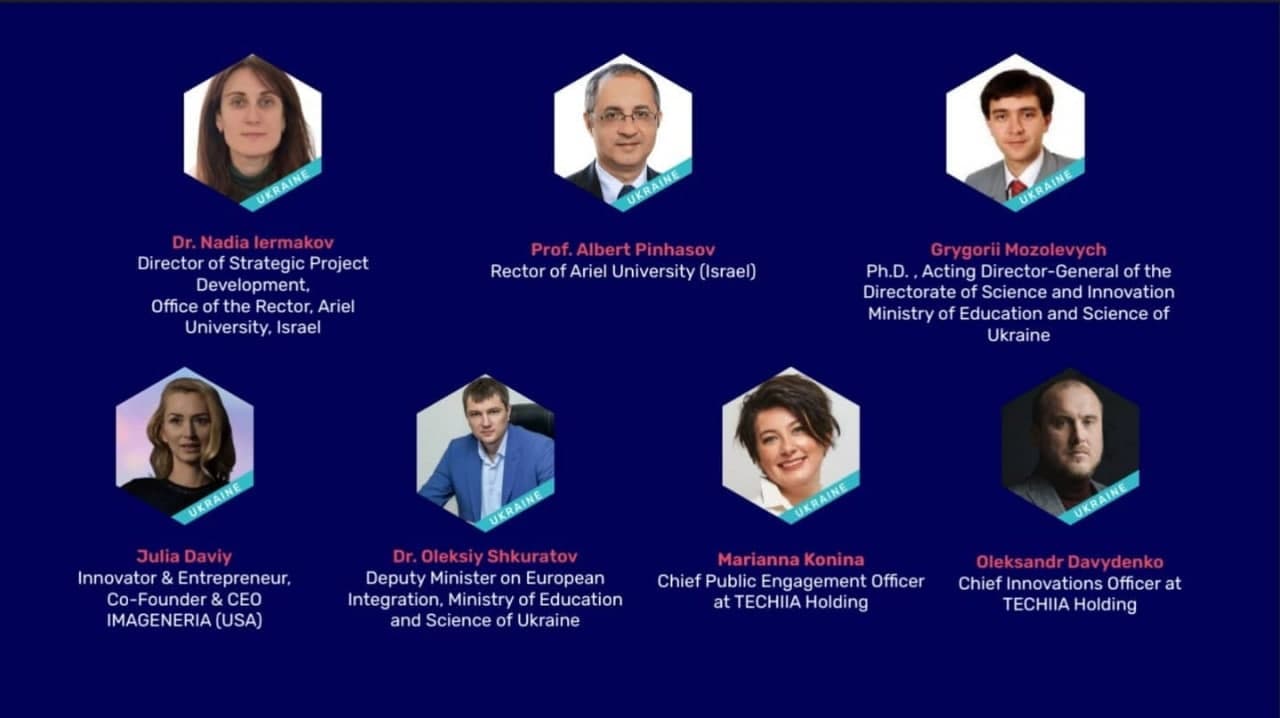 The organizers of the hackathon allocated 500 euros to the winner, the Scooby Doo team, and TECHIIA supported the teams that took 2nd and 3rd places, donating 300 euros each. The teams also received other prizes useful for the development of projects from partners - Medialine, UNIT.City, Summit-Kniga, Ukrainian Future Business Incubator, Hacklub Kyiv.
After the final, participants from Ukraine will be able to finalize their solutions with mentors, partners, and representatives of the organizers at a special event that will be held at the UNIT.City.
Organizers:
NGO "Energiina Krayina", Berlin Technical Center N3XTCODER, and Sustainable Development Association of Georgia with the support of the German Federal Foreign Office.
Partners:
Medialine, the Ministry of Education and Science of Ukraine, TECHIIA Holding, UNIT.City, DataNatives, Summit-Kniga, IBCentre, Studway, INSCIENCE, Environmental and Educational Center & Impact Hub Georgia, IT Ukraine Association, EBA, Ukrainian Startup Fund, YEP, AIN. Business, SPEKA.MEDIA, Ukrainian Hub, Hacklub Kyiv, Ukrainian Future Business Incubator, Ariel University.