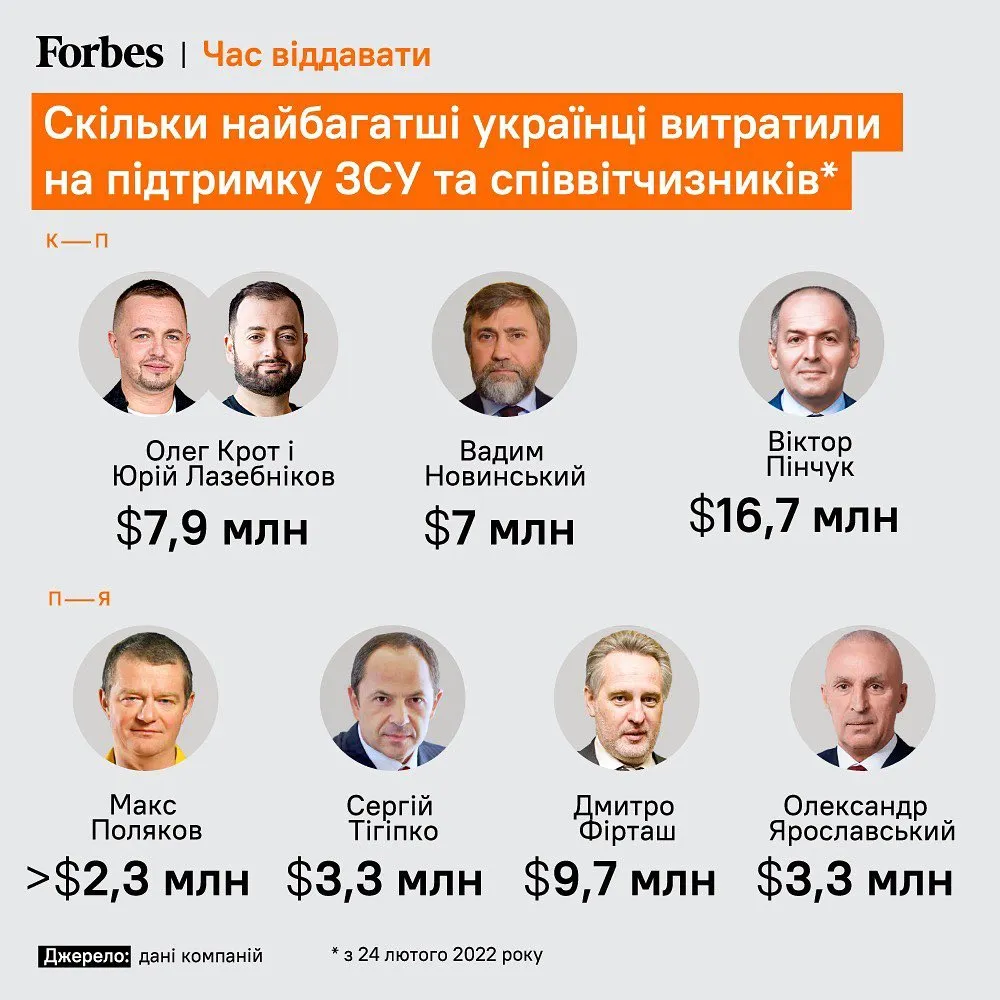 Forbes has made research on how much money the richest Ukrainians donated to help the defenders of Ukraine and the victims of the full-scale Russian invasion of Ukraine. This list was compiled to motivate businesses to help the country.
---
The list includes entrepreneurs who spent more than $2 million. Among them are Oleg Krot and Yura Lazebnikov, managing partners of the TECHIIA holding. As of April 29, when the editorial office was making this publication, they had purchased $7.9 million worth of humanitarian aid through the NGO Techiia Foundation which included armored vehicles, drones, means of communications, generators, tactical clothing, equipment, and food.
In addition to their own funds, Oleg Krot and Yura Lazebnikov have started attracting donations from large companies to donate through the NGO Techiia Foundation. As a result, the amount of aid has already increased to $12.5 million, and it keeps going.
Together with the leading partners of TECHIIA holding, 21 entrepreneurs were included in the Forbes list. In particular, Petro Poroshenko, Yevhen Cherniak, Volodymyr Kosovan, Serhiy Tihipko, Max Polyakov and others.