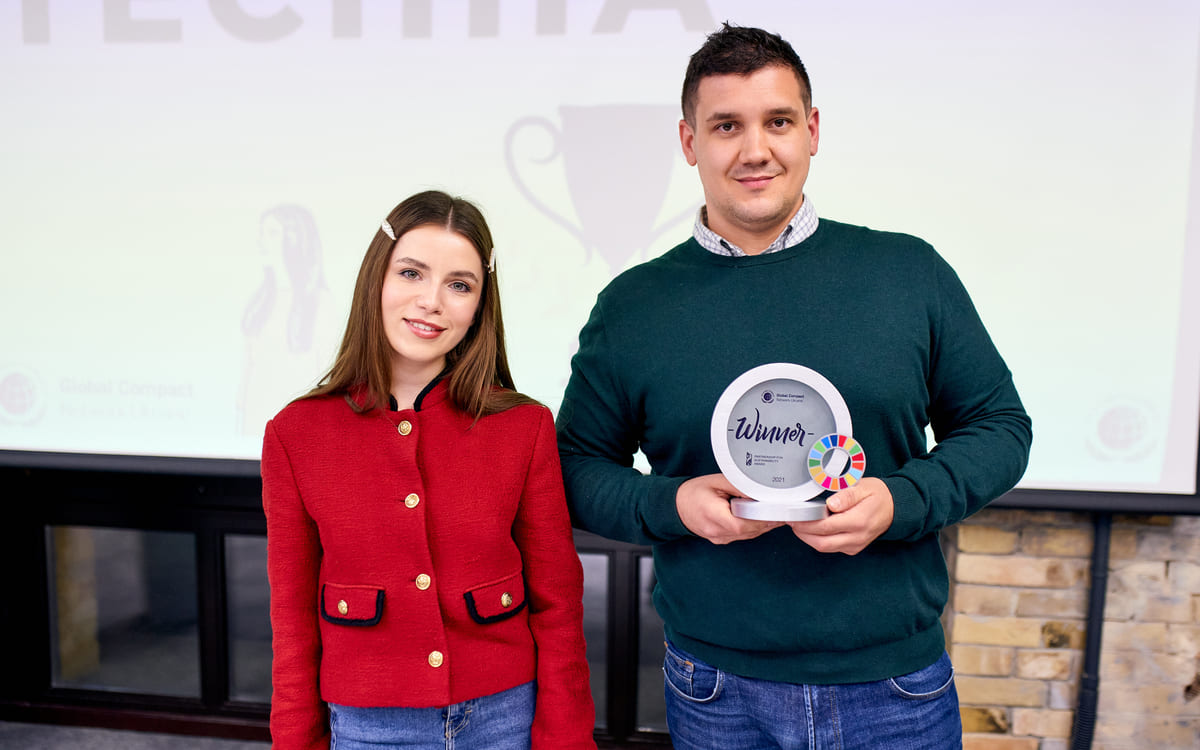 TECHIIA is one of the winners of the Partnership for Sustainable Development 2021 contest in the Society category. The contest is held annually by the UN Global Compact Network in Ukraine to highlight best practices in sustainable development from business and the public sector.
---
The holding won an award for the social project "Get well soon!", which is implemented in partnership with the Charitable Foundation "Angel of Life", NGO "Foundation for Direct Aid" and the Regional Clinical Children's Hospital in Kropyvnytskyi. This is a comprehensive project that helps to fight childhood cancer in Ukraine. As part of the project, TECHIIA provides hospitals with modern equipment and finances the Eva Inclusion and Correction Center.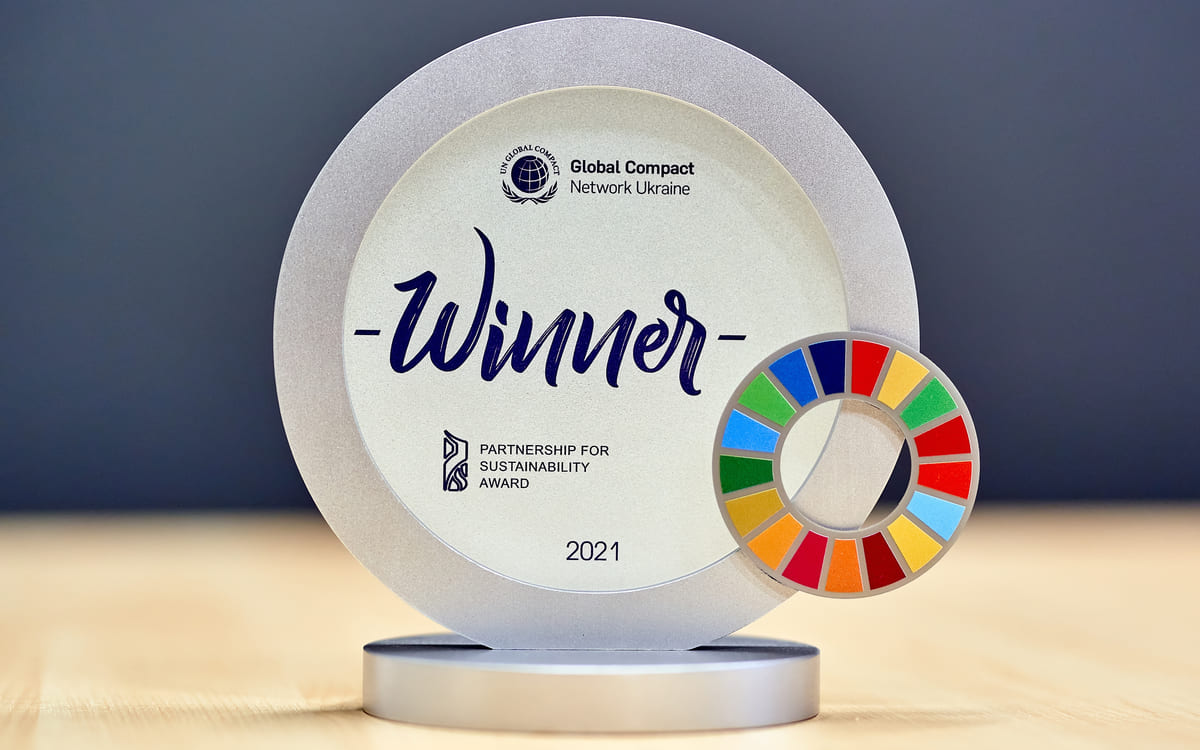 "The award from the UN Global Compact is a signal that we are on the right track. For us, sustainable development is not a trend. It is a part of our life and culture. Therefore, we will continue and in 2022 we will implement even more projects within the framework of the UN Sustainable Development Goals,"commented Oleg Krot, the Managing Partner of TECHIIA holding.
This year, 22 projects by companies from Ukraine, Croatia, Belarus, Georgia and Turkey were competing in the Society category. Together with TECHIIA, the winners are the public union Osvitoria and Ukrsibbank.
"There were so many people willing to take part in the contest that this year we were forced to accept applications only from participants of the UN Global Compact. We received more than 100 questionnaires from companies from 5 Eastern European countries. It was not easy to choose the best, but TECHIIA 's project was among those that impressed our international jury the most. Comprehensive approach, sustainability of the project and quality result for stakeholders of the project "Get well soon!" brought TECHIIA to this year's winners," said Tatiana Saharuk, Chief Executive Director of UN Global Compact Ukraine.
The projects were evaluated by an international jury, which included:
Antonio Hatle, Executive Director of Global Compact Network in Switzerland and Liechtenstein;
Reid Steadman, Managing Director and Global Head of Environmental, Social, and Governance (ESG) & Innovation at S&P Dow Jones Indices (S&P DJI);
Vanessa Hans, a private sector specialist at the Basel Institute;
Apurv Gupta, Head of CEO Study program at Accenture;
Cristina Sánchez, Executive Director of the United Nations Global Compact Spain
Albert S. Fahuri, President of the CIAAD
The Partnership for Sustainable Development contest has been running since 2018 to promote the Sustainable Development Goals and promote partnerships between business, business associations, governments, civil society and academia.