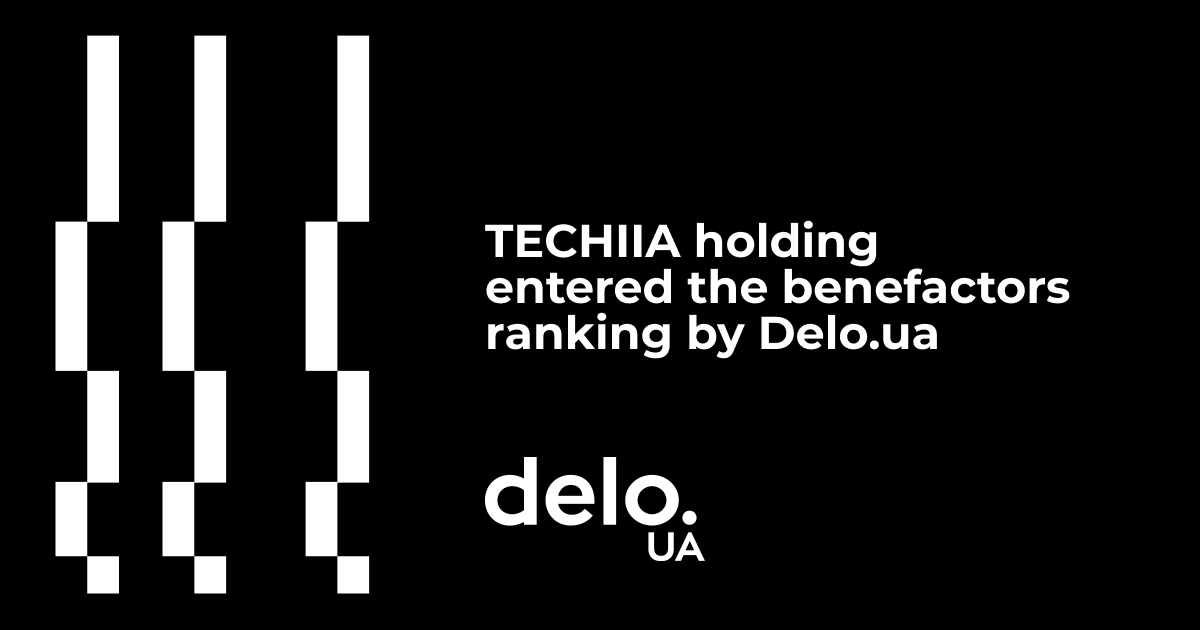 The Delo.ua portal has published a ranking of companies that help Ukraine bring victory. TECHIIA holding has become one of the largest companies that support Ukraine in the back and at the front.
---
"Ukrainian business has become yet another factor in Ukraine's unexpected defense capability. We don't know what the Kremlin Führer and his Gauleiters were hoping for, but Ukrainian businessmen did not take a step back. Even when the enemy was burning the nearest satellite cities of Kyiv and trying to target the largest enterprises of Ukrainian "millionaires". "Hundreds of millions of dollars and tens of thousands of people who took up arms are the contribution of national business to victory," Delo.ua emphasizes.
The editorial board noted the TECHIIA's impact projects in Ukraine, which the holding has been engaged in since its foundation. We strive for every implemented project of the NGO Techiia Foundation and every hryvnia spent to generate the maximum benefit for the greatest number of people in the long term.
Before the full-scale war, the main focus of the holding's social responsibility was on medicine and STEM education. Since 2019, it has upgraded the equipment in hospitals for over UAH 17 million, which helped save hundreds of lives in Kropyvnytskyi, Kharkiv, Poltava, Cherkasy, and other large cities. The holding also supports the Eva Rehabilitation and Correction Center near Kyiv, which during the year helped 300 children with disabilities and after cancer operations.
And the main wartime project became "Supporting the Freedom of Ukraine", under which defenders of Ukraine and victims of the war received over $60 million worth of necessary items from TECHIIA. In particular, drones, body armor, optics, cars, tactical equipment, and the list goes on.
In addition to TECHIIA, ATB Corporation, Farmak, Kyivstar, MPH, Darnytsia, Epicenter, and others entered this ranking.