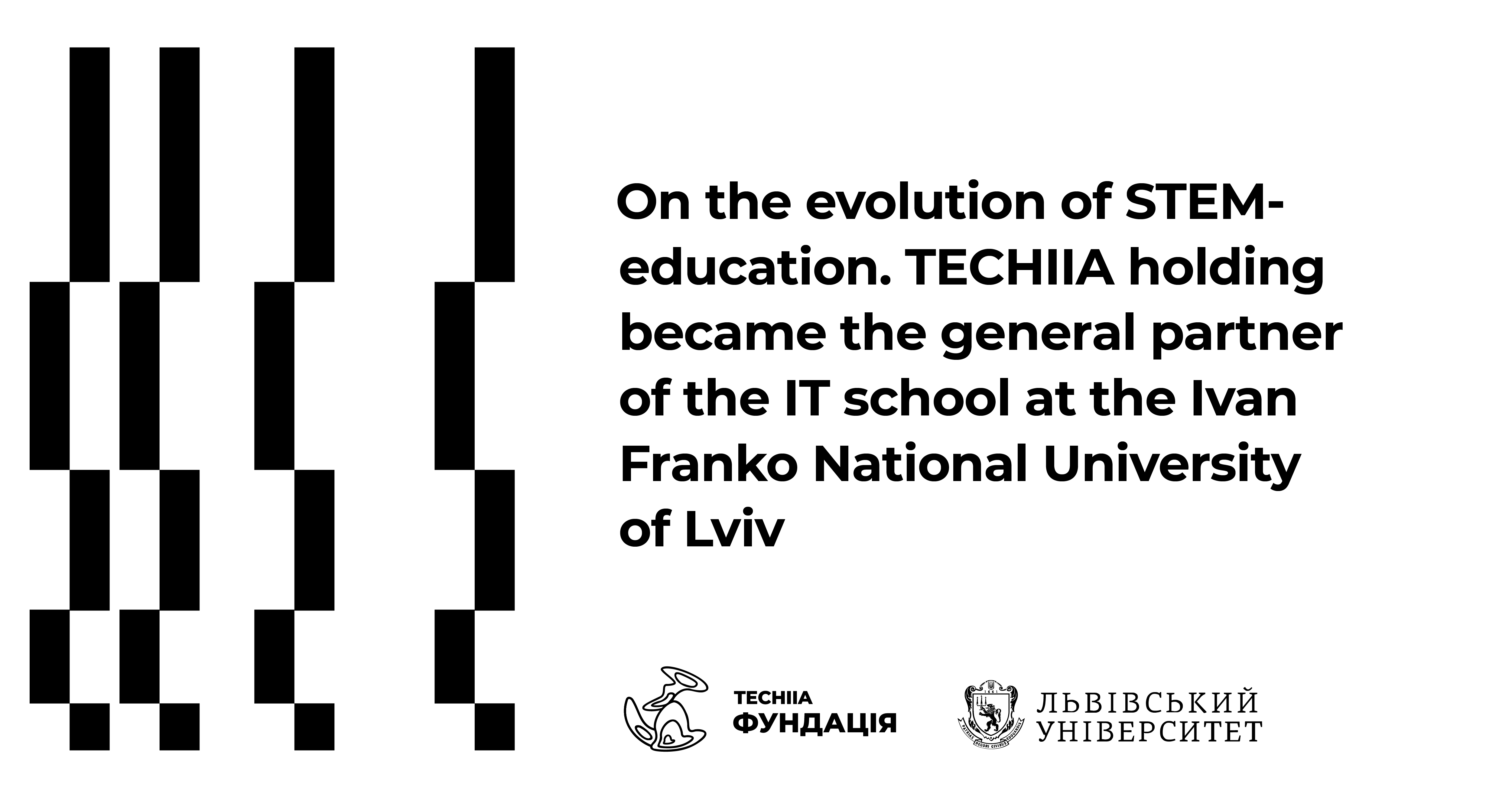 The Data Engineering and Security 2021 IT-school at the Ivan Franko National University of Lviv is the place where students and schoolchildren get an in-depth study of theory and development of practical skills from the best representatives of the IT industry of Ukraine.
---
It is a 2-week program that includes five main blocks: Soft Skills, Software Engineering, Data Analysis, Cyber Security, and Project Management.
"Today, dual education is one of the most promising forms of education. It is important for the University that students have the opportunity to gain not only academic but also practical knowledge. Cooperation with TECHIIA allows the University to take on the challenge of training highly qualified IT professionals. The first step is the DES 2021 IT-school, which successfully demonstrates the effectiveness of such cooperation and partnership", said the Head of the Marketing and Communication Department of the Ivan Franko National University of Lviv, Myroslava Oseredchuk.
TECHIIA holding has undertaken the progress of STEM education within the framework of the Memorandum with theMinistry of Digital Transformation of Ukraine, which was signed in October last year. And it has already started implementing it through the NGO "Techiia Foundation".
"One of the challenges of higher education is to train such a specialist who will be competitive in the job market. Who will not just get a diploma, but will have relevant and applied knowledge. And the Ivan Franko National University of Lviv educates such students, in addition to academic knowledge, they have the opportunity to learn from the best representatives of Ukrainian IT. At DES, I saw 500 students seeking new skills and knowledge. And in a few years it will be 500 great specialists who will be hunted by IT companies," comments Tetyana Voloshyna, the HR Business Partner of TECHIIA holding.
There are not only the Ivan Franko National University of Lviv students among this year's school members but also students of other free educational institutions and high school students. All classes are held online for safety reasons, the program is adapted to the needs of remote learning, so it will not prevent students from successfully learning and practicing. By the way, training is absolutely free of charge.