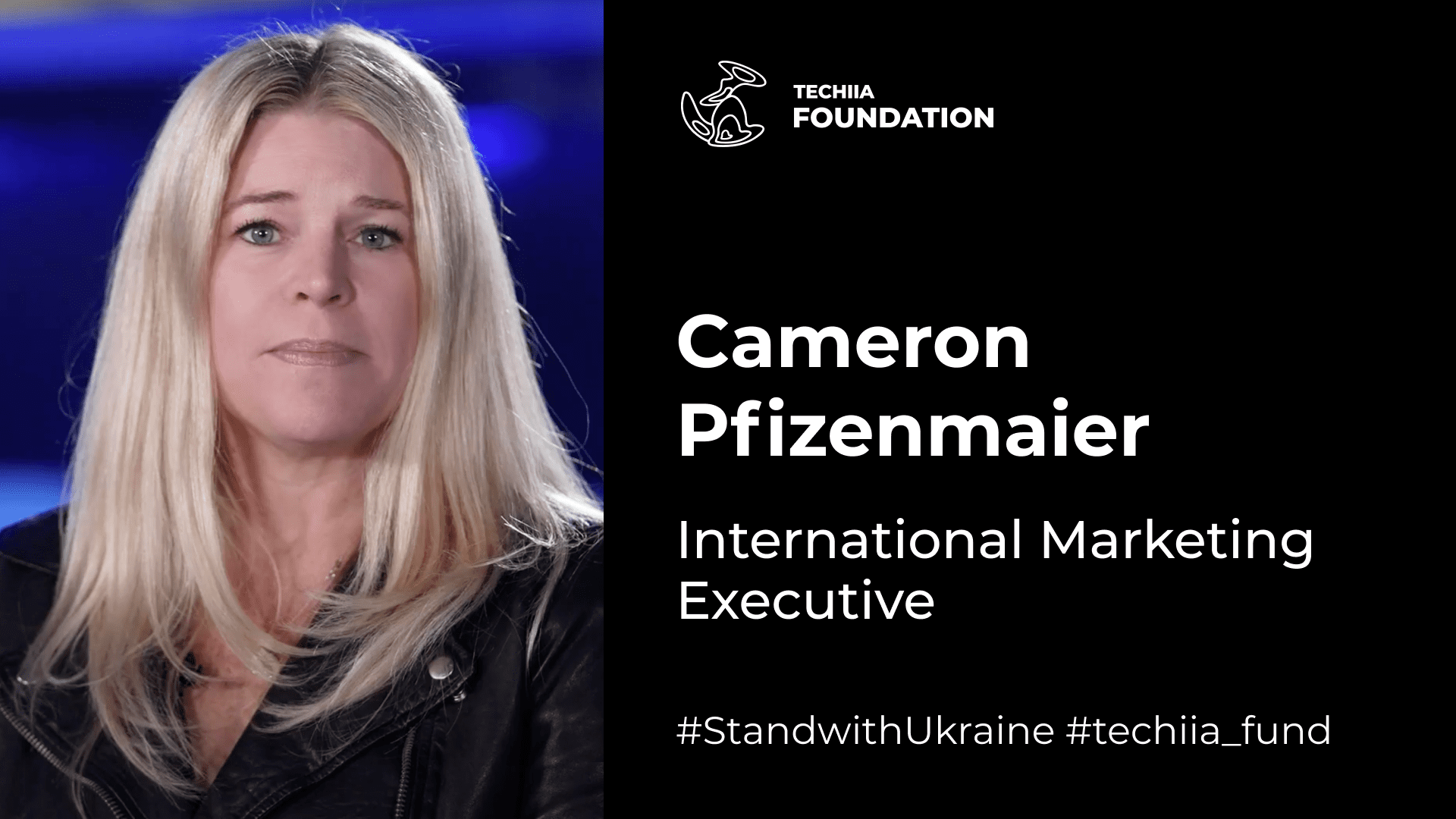 A famous American marketer Cameron Pfizenmaier urged Ukrainians who had to flee because of the war to turn to Americans for help.

---
"Ukrainians, we are here for you!" - Cameron Pfizenmaier emphasized in her video statement recorded at WePlay Esports Arena L.A. She became the main character of episode 10 of the video address series to support Ukraine, organized by the Techiia Foundation within the #StandwithUkraine initiative. Cameron Pfizenmaier is a well-known American marketing and brand management specialist in the entertainment area - video streaming and film industries.
"Brave Ukrainians and all those who help them today are a ray of light in this terrible tragedy. You may ask: how can I help while being that far? Today, there are many charitable organizations in Ukraine that you can help," Cameron Pfizenmaier calls on her compatriots and the international community.
According to Cameron, the task of the whole civilized world today is to keep supporting Ukraine.
"Ukrainians who were forced to flee, do not be afraid to ask for help. We are here for you! And for those who can help, with your care and participation - your voice and support matter," said Cameron Pfizenmaier.
It is worth noting that model and writer Maye Musk, director Roland Emmerich, Belgian Ambassador to the United States Gunther Sleuvagen, car-sharing business owner Ivan Agapchev, influencer Anna Sherman and other well-known persons have recorded videos in support of Ukraine at the invitation of the Techiia Foundation.
Since the beginning of the full-scale Russian invasion of Ukraine, the NGO Techiia Foundation has purchased and delivered humanitarian aid to Ukraine's defenders and victims of the war for more than $20 million (UAH 600 million). These are armored means of protection, generators, drones, tactical clothing, equipment, and food for the people of Kyiv and the suburbs.
You can support the NGO Techiia Foundation by the following link.