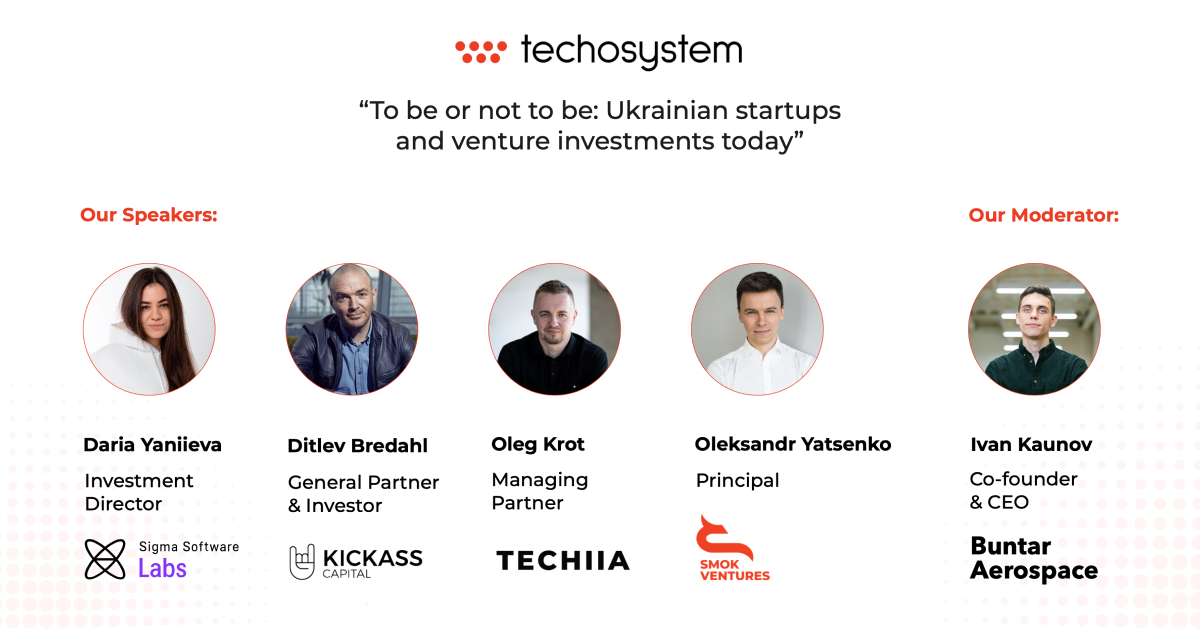 Oleg Krot, Managing Partner of TECHIIA Holding, will be one of 4 speakers at the IT Arena 2023 panel discussion on venture capital investment in Ukraine, initiated by the Techosystem NGO.
---
As part of the discussion "To be or not to be: Ukrainian startups and venture investments today," experts will discuss the prospects of investing in Ukrainian companies, technologies, and education from abroad. The discussion will be held as part of the STARTUP track of IT Arena 2023, one of the largest tech events in Eastern Europe.
Speakers:
Daria Yaniieva, Sigma Software Labs
Investment Director at Sigma Software Labs, the corporate venture unit of Sigma Software, a top 100 global IT outsourcing company.
Ditlev Bredahl, Kickass.Capital
Kickass.Capital invests in marketplaces, B2B and B2C software created by extraordinary entrepreneurs with unique technologies that will define the next era of innovation.
Oleksandr Yatsenko, SMOK Ventures
Director of SMOK Ventures. Ukrainian venture investor and entrepreneur. Chairman of the board at Techosystem, Managing Partner at BRISE Capital.
Oleg Krot, TECHIIA Holding
Investor, innovator, entrepreneur, expert in technology, IT, and esports, author of regular columns in Ukrainian and foreign media.