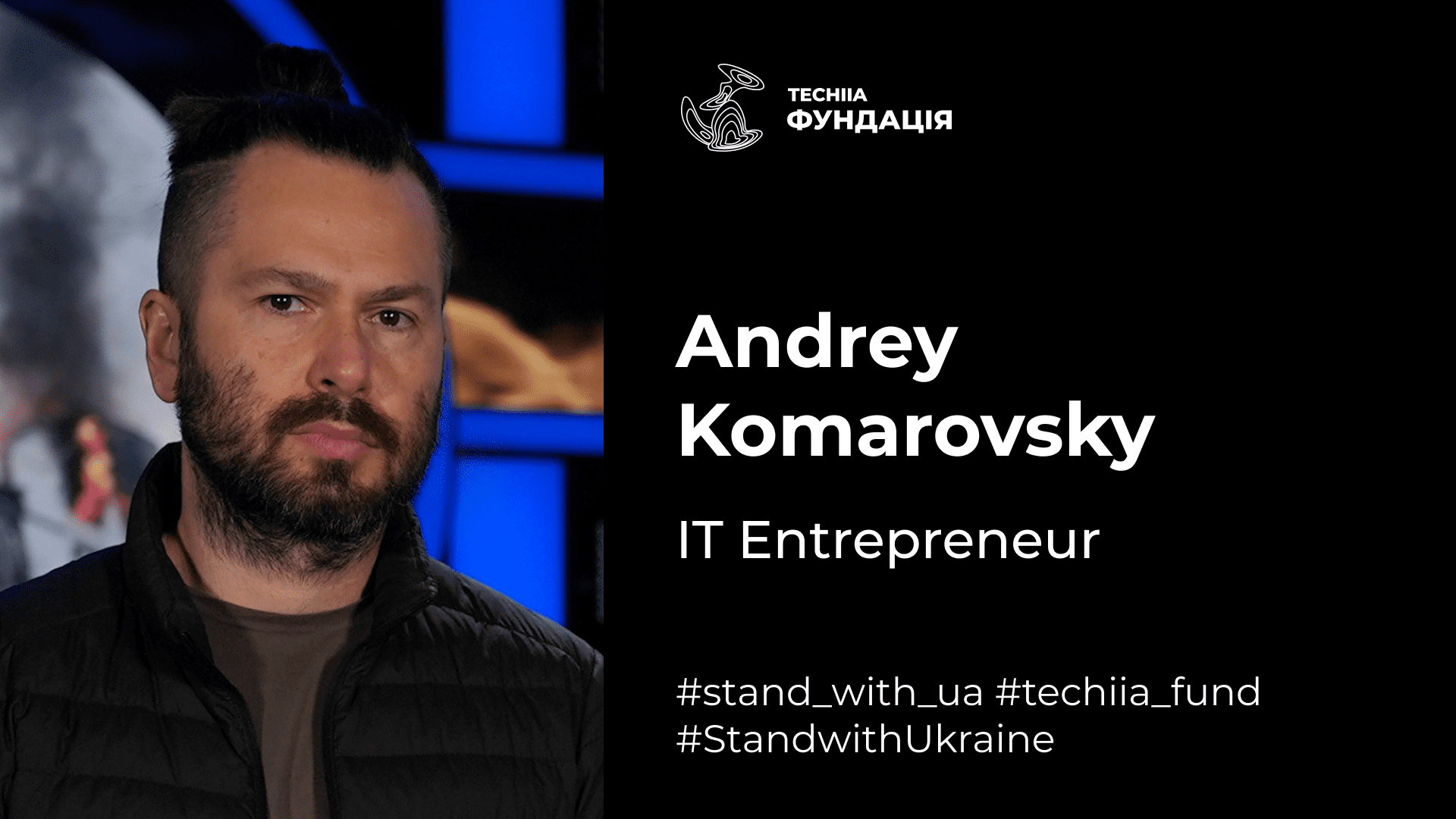 The owner of the IT business in the United States, Andrey Komarovsky, called the full-scale invasion of Putin and Russia into Ukraine a great crime and a huge mistake. At the WePlay Esports Arena L.A., he recorded his statement of support for Ukraine within the #StandwithUkraine global initiative.
---
What's happening right now is a bloody, treacherous, full-scale invasion into Ukraine by Putin and Russia. This is a major crime and mistake. Most russians over the years have been silently watching Putin and the russian government slowly but surely evolved into the violin bloodthirsty evil. And now Russia is going to pay for that with their canceled future. It will be dark and hopeless for decades to come, Andrey Komarovsky said.
He lived in Ukraine for three years, and he feels heartbroken for all those familiar lovely places in Kyiv, Kharkiv, and Odesa being under attack. But while feeling heartbroken, he is also feeling proud of Ukrainians and for having his friends among the defenders of Ukraine.
"I strongly believe that after the war Ukraine will emerge as the next Singapore or Israel. Cause Ukraine got it all. Talented and extremely united people willing to fight for their future and building from scratch. We stand with you, Ukraine!" — Andriy Komarovskyi emphasized.
It is worth mentioning, that the NGO Techiia Foundation, part of the TECHIIA holding, used WePlay Esports Arena L.A. as a platform for public figures from the world of business, politics, and entertainment who seek to support Ukraine in resisting russian invaders and join the #StandwithUkraine global initiative. You can also donate through the NGO Techiia Foundation by the following link.