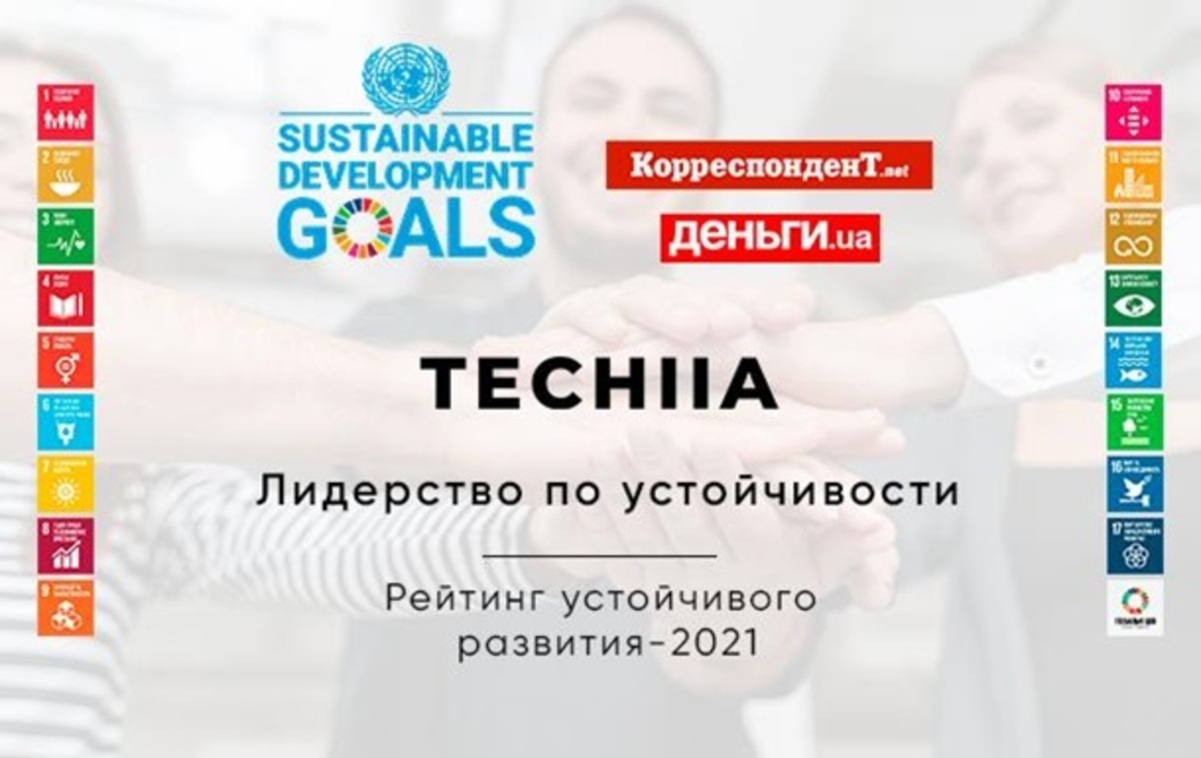 On why Oleg Krot and Yura Lazebnikov, TECHIIA's Managing Partners invest in medicine and education.

---
— The holding is growing rapidly despite the fact that it's a relatively fresh company. Therefore, the first question is about who comes up with the ideas and the design of social projects by TECHIIA holding and how?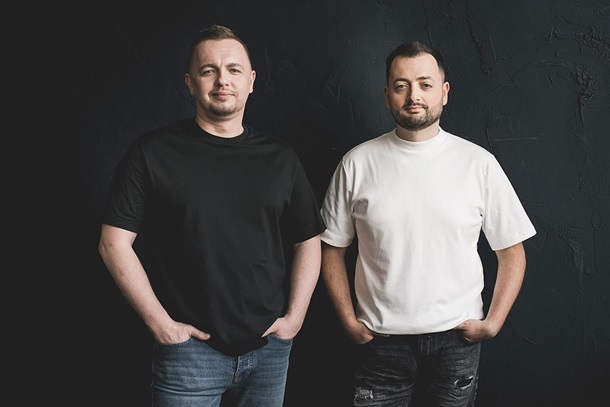 Oleg Krot: Most of the external social projects within the holding are conducted by the NGO "Techiia Foundation". Now it is a usual work that started several years ago with the help of neurosurgery of the Regional Children's Hospital in Kropyvnytskyi.
We do not set strict limits when choosing projects. There is only the main KPI: to give the maximum benefit to the largest number of people. Therefore, we focus on several areas where we can help. The first one is those directions that are in dire need of support, and the fight against childhood cancer is the essential one. The second is overcrowded medical facilities. The third is niche medical programs that are in great demand. And our Foundation already has such an experience.
Yura Lazebnikov: We are also working on the development of STEM education in Ukraine. The Foundation supports the BEST (Board of European Students of Technology) initiatives and cooperates with the Ivan Franko National University of Lviv.
Recently, WePlay Esports media holding, which is part of TECHIIA, has started a Computer Graphics Film Director course at the Kyiv National I.K. Karpenko-Kary Theater, Cinema and Television University. The first intake of students is underway right now. We will invite the best graduates to work on broadcasts of esports tournaments at our own arenas in Kyiv and Los Angeles.
— Where did the idea to start doing this come from? Because at the stage of the company's rapid growth its top executives have exactly the highest pressure in their core business.
Oleg Krot: We are engaged in social activity as much as in business. Initially, we were helping medical institutions which would not be able to make it without patronage privately.
Yura Lazebnikov: It is a personal story behind it. Oleg's whole family is full of doctors, he was the only one who chooses to do business. As a businessman, you do not save people with medical instruments, but you can support those who do. That's pure logic.
And you are right about the pressure: our companies continue their growth, we are bringing new businesses into TECHIIA. But as the business scales, the opportunities grow.
In 2019, we merged our companies into a holding to optimize management. As an international business, we shared the UN Sustainable Development Goals, introduced the Corporate Social Responsibility Program and Corporate Ethics. We understood that it is necessary to become public because it is an additional way to attract like-minded people and partners. That's how the NGO Techiia Foundation emerged.
— Did you follow any social project examples?
Oleg Krot: Not examples, per se, rather some methods. There is an approach called strategic philanthropy: business solves important problems of society, and everyone benefits from it. The practice is widespread in the West and we are taking the first steps towards it. Yura and I shared this approach from the very beginning because it has a healthy pragmatism — you can't help society with slogans alone, efficiency is as important in social projects as in business.
— Have you consulted with colleagues from the same business area as you are? What examples and personalities have inspired and motivated you?
Oleg Krot: We were probably more focused on our own vision. In 2020, due to COVID-19, the whole world "suddenly realized" how important medicine is. And I've heard stories about the problems and underfunding of the industry from my family of doctors since my childhood.
It is one thing to hear in the news that the recovery rate among children with cancer in Ukraine is 2-3 times lower than in Europe or the United States. Another thing is when my family gives vivid examples of a child with cancer who did not survive, and with a fairly clear understanding of how to change the situation. So when we started making money, there was no question where we should help first.
— The main part of your social projects is focused on the needs of children — health and education. Why did you focus on them?
Yura Lazebnikov: Because these are the foundations and this is our future. We look at business, the country, and the world in general in the context of several decades. Ukraine's great advantages are its geography and talents. But both of these things should come together. Our business in particular and the whole ecosystem in general, depend on talents. We always say that TECHIIA has been successful thanks to its stakeholders.
— How were you choosing the geography for your projects and offices? Was it due to personal preferences?
Yura Lazebnikov: Initially, we focused on the business operation areas. For example, when we were launching a data center in Kropyvnytskyi we learned that a talented neurosurgeon was performing operations on a child's brain on obsolete equipment at a hospital in the same city. That's where we started.
Oleg Krot: And now we don't focus on whether we have our businesses in particular territories, or not, but whether there's a request for help. Our partners introduced us to hospitals in Kharkiv, Cherkasy, Odesa, and Bila Tserkva. We are also financing a medical center near Kyiv. We will try to cover as much as we can. The main point of this is to be on point and effective.
Some social projects are already global. For example, in March 2020, WePlay Esports held a Dota 2 WeSave! Charity Play tournament, which raised $188 thousand. These funds went to the global funds CEPI and GlobalGiving, the first of which, together with the WHO, joined the funding of the creation of the COVID-19 vaccine.
— Did you receive any feedback from those who feel the support of the holding in social projects? What conclusions did you draw from this?
Oleg Krot: We are in regular contact with hospitals and organizations we help. Directly or through partner foundations and charitable organizations.
And the conclusion is simple: communication is a must.
When we met a team of doctors in Kropyvnytskyi, we could just buy the equipment and that's it. But we consulted with doctors, tracked what results the new equipment gives and what is the best way to improve it. In three years, a modern and advanced surgery was created. As a result, doctors perform 30-40 successful extremely complex operations on the child's brain every year, and these are 30-40 lives saved.
Yura Lazebnikov: Colleagues from Kropyvnytskyi introduced us to the Direct Help Foundation in Kyiv, which helps children with rehabilitation after severe cancer treatment. Their pool rehabilitation project showed incredible results and it was recommended by health professionals.
We agreed to give the financial support and now this foundation is being transformed into the Eva Inclusion and Correction Center. In addition to the pool rehabilitation, there will be psychological assistance to children and their parents, as well as opportunities to work with kids diagnosed with cerebral palsy and ASD.
— What do you learn from social activity practices?
Yura Lazebnikov: We learn to understand the whole value chain from this help — short-term and long-term.
— Do you analyze the effectiveness of specific forms of social projects? What conclusions did you draw from them?
Oleg Krot: We always analyze our contribution. If we provide, for example, a new operating table, we must understand that it is not just being there doing nothing but helps saving lives, just like it is in Bila Tserkva City Hospital. That's why we regularly ask for doctors' and parents' feedback: how many patients they managed to see; how quickly and effectively they were treated; whether the doctors' work was simplified.
Education is a whole different story. Here we create a culture and evolve the community for the most part.
— How do you plan to change and evolve your social projects?
Yura Lazebnikov: Our business is going one way only — the expansion. New markets, teams, projects. If we talk about social projects, the plan is the same — scaling. But it's not about the number of projects, but about the number of children and families, we can support.
— How do local authorities react to your social activity? Local communities, for example.
Oleg Krot: They recognize our activity and bring us new projects. They give us feedback that our projects motivate other entrepreneurs to help local communities. And this is quite significant for us.
— What do your teams know about TECHIIA's social projects? How do they feel about this?
Yura Lazebnikov: Not only do they know, but our designers, communicators, lawyers, and financiers help professionally. And of course, anyone can help financially.
Moreover, HRs share that new candidates also recognize the TECHIIA's social activity. For some candidates, this is an additional motivation to join the holding.
Oleg Krot: And as for teams' perception… On New Year's Eve, the Tabletochki Foundation, TECHIIA's partner, was traditionally raising funds for medicines and special equipment for children with cancer. And we invited our employees to join. We didn't expect much due to the holidays, presents, vacations, expenses, guys had a lot of things on their minds. So we proposed an internal target of UAH 10,000. However, the guys collected more than UAH 35,000! The company doubled the amount. And that's just one example.
We do not impose our vision on the team or the world around us. Social responsibility is not about forcing anyone to do something, but about the adult choice. Our task is to inspire with our own example.

Original article on korrespondent.net.