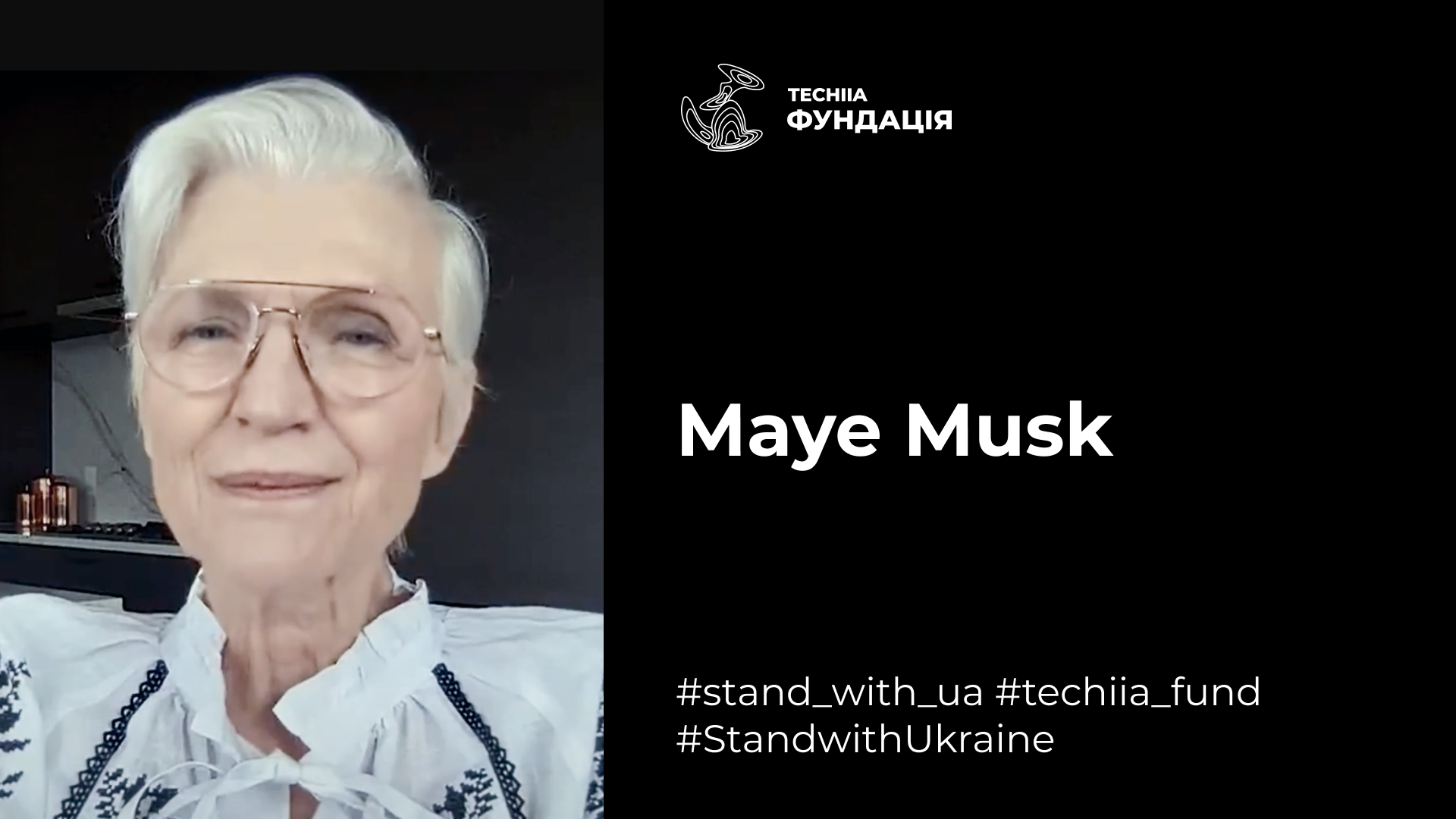 Model, writer, nutritionist, and speaker Maye Musk showed her support for Ukraine. During an interview with the Techiia Foundation, she shared her expectations that Ukraine shall soon be even more successful.

---
For an interview that was recorded at the Weplay Esports Arena L.A. in Los Angeles, Maye Musk came wearing the traditional Ukrainian embroidered shirt vyshyvanka.
I really feel confident about Ukraine being rebuilt and becoming even more successful, despite still going through much sadness and horror.
Ukraine is not something new for Maye Musk. She has visited Ukraine twice in recent years and was planning her next trip here in April, but it had to be canceled due to the war.
Men and women of Ukraine are so brave. They don't give up and that's what makes them so strong. I am very grateful for the opportunity to express my support to them.
It is worth noting that video addresses in support of Ukraine on the initiative of the NGO Techiia Foundation at WePlay Esports Arena L.A. Videos were recorded by the film director Roland Emmerich, IT entrepreneur Andrei Komarovsky, Belgian Ambassador to the United States Gunther Sleeuwagen, car-sharing business owner Ivan Agapchev, influencer Anna Sherman and other famous entrepreneurs and opinion leaders.
Since the beginning of the full-scale Russian invasion of Ukraine, the Techiia Foundation has purchased and directed humanitarian aid worth over UAH 231 million ($7.9 million) to Ukrainian defenders and victims of the war. These are armored means of protection, generators, drones, tactical clothing, equipment, and food for the people in Kyiv and the suburbs. You can support the Techiia Foundation initiative by the following link.