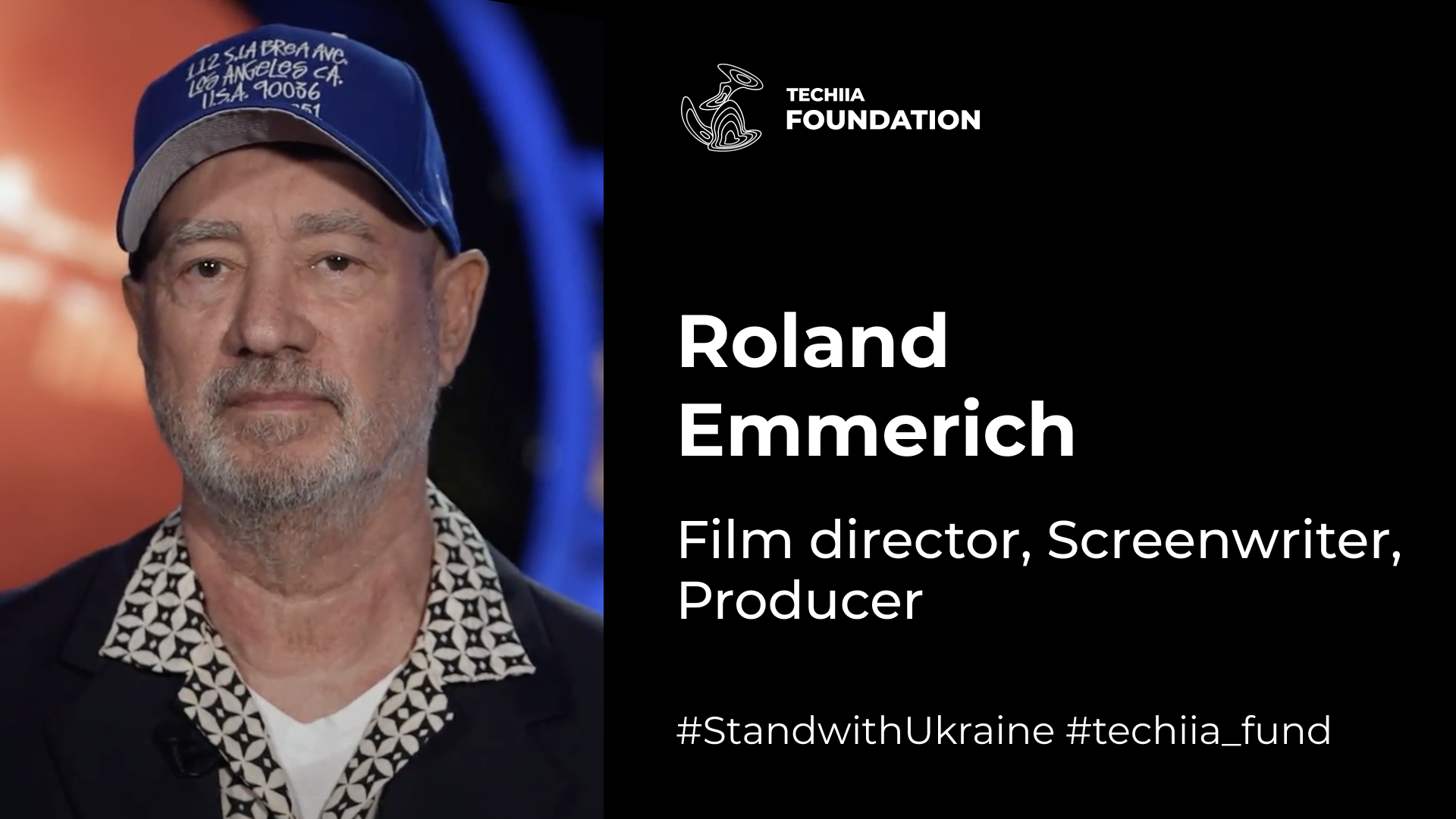 Roland Emmerich, the Director of Independence Day, The Day After Tomorrow, and 2012, has joined the #StandwithUkraine global initiative, supported by the NGO Techiia Foundation. He promised to make movies and TV series in Ukraine to help the country recover from the war.
---
"And, whatever happens, I think that Ukrainians will win. And I'm sure about that. Cause it's always about the inspiration people have. And, they are fighting for their country, they are fighting for their freedom, for democracy," Roland Emmerich said in his video address.
The Director noted that the whole world is watching the Russian army, causing war, and destruction, making millions of people flee their country, because of just one evil man's decision, while the Ukrainian army is resisting, which was not expected by the enemy. And this army, in particular, is inspired by President Zelensky, who did not leave the country and, according to Emmerich, became an amazing hero and motivates the military and civilians who defended their country.
"I also have a feeling, you know, that, you know, Ukraine, you know, has to be rebuilt. I promised to shoot a movie there or a TV show. Because, you know, I think Ukrainians need the work, they want to kind of prosper, and, you know, and in a way, you know, overcome this terrible tragedy," said Roland Emmerich.
It is worth mentioning that on the initiative of the Techiia Foundation at WePlay Esports Arena L.A. video in support of Ukraine was recorded by IT entrepreneur Andrei Komarovsky, Belgian Ambassador to the United States Gunther Sleeuwagen, car-sharing business owner Ivan Agapchev, influencer Anna Sherman and other famous entrepreneurs and opinion leaders.
The NGO Techiia Foundation also continues to provide humanitarian aid to defenders of Ukraine and victims of war. Essential items worth UAH 231 million ($7.9 million) have already been purchased and shipped.