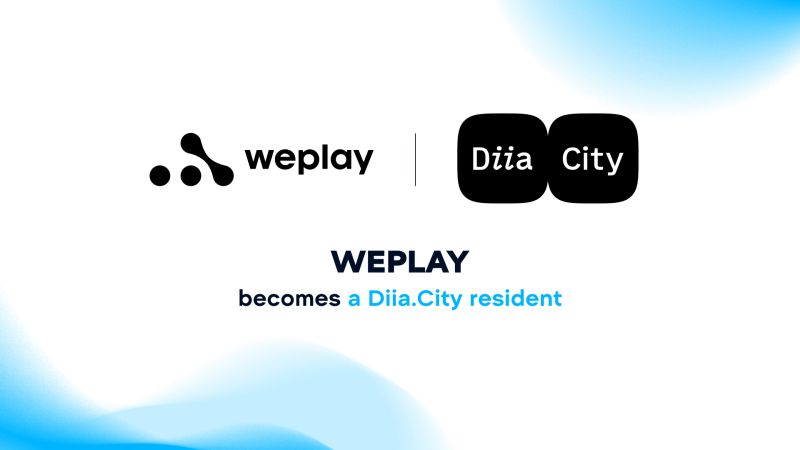 WePlay, a company within the TECHIIA holding, has become a resident of Diia.City. This is a special legal and tax regime for IT businesses initiated by the Ministry of Digital Transformation of Ukraine.
---
Companies that want to join Diia.City must be registered under Ukrainian law and meet a number of conditions. In addition, potential participants undergo an independent financial and legal audit, a series of checks, and an analysis of documents confirming the company's activities in Ukraine and the absence of sanctions. As a result of the complex checks, WePlay received a positive decision to join Diia.City.
"Despite all the difficulties and the ongoing full-scale war, our country continues to launch and improve projects aimed at developing the economy and digitizing the country. Diia.City is a useful and promising initiative, and today we are pleased to announce our joining it. WePlay has always been a model of openness and honesty in relationships with the government, community, and partners. We hope to soon announce new projects and partnerships that will benefit the country," shared Yura Lazebnikov, managing partner and co-founder of WePlay and TECHIIA holding.
The Diia.City was launched in 2022 to stimulate the development of Ukraine's digital economy. Over 400 companies and startups have joined the initiative since its inception.
You can learn about the
decision to include
WePlay in Diia.City on the official platform website (by searching for "WePlay").