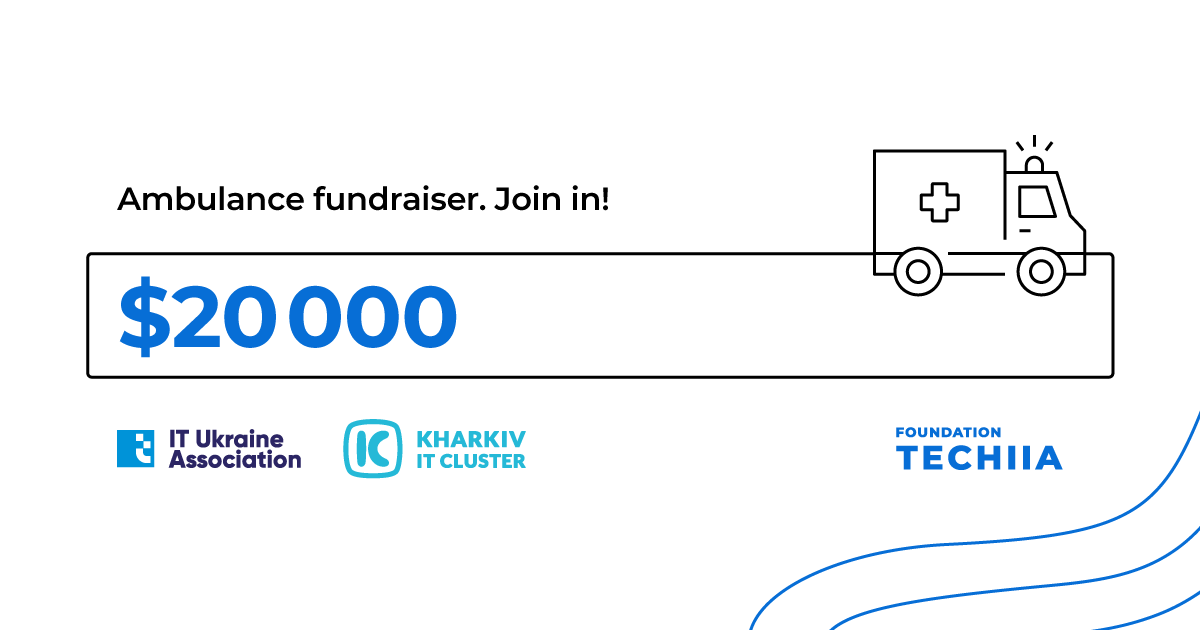 IT Ukraine Association, Kharkiv IT Cluster, and the NGO Techiia Foundation are launching a joint fundraiser to purchase two ambulances for Kharkiv. Our financial goal is $20 thousand.
---
Ambulances will help the defenders of the Kharkiv region to transport the wounded from the hot spots to paramedics and hospitals as quickly as possible. In a month, each such vehicle, thanks to timely medical care, will be able to save more than 600 lives! Join the rescue of our defenders!
Funds can be transferred via the initiative page on the NGO Techiia Foundation website in any convenient way:
100% of the donated funds will be directed to aid, the organization does not withhold any interest on transfers. The IT Ukraine Association, Kharkiv IT Cluster, and NGO Techiia Foundation shall report on the funds raised and vehicles purchased on their official websites and social media pages.
It is worth mentioning that since the beginning of the full-scale Russian invasion of Ukraine, the NGO Techiia Foundation has purchased $12.5 million (over UAH 365 million) worth of humanitarian aid. This amount includes funds from the founders of the Foundation, as well as donations from individuals and legal entities from Ukraine and abroad. In March 2022, the Techiia Foundation and the IT Ukraine Association signed a Memorandum of Cooperation to help Ukraine even more effectively.