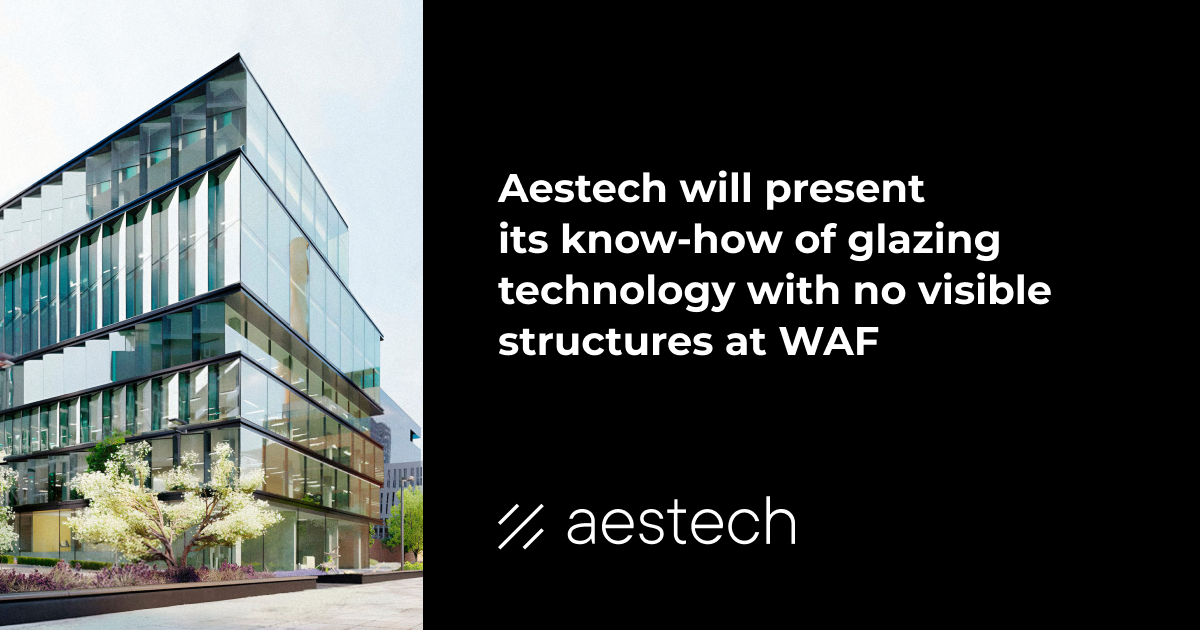 From November 30 to December 2, 2022, the World Architecture Festival, a key event in the world of architecture and development will take place in Lisbon (Portugal). The Ukrainian company Aestech, part of the TECHIIA holding, will demonstrate its own patented technologies — insulated glass units with higher stiffness for modern architectural solutions.
---
The company's know-how is glazing technology with no visible internal and external structures which allows architects and developers to implement any design solutions for the exterior and interior not limited by the load-bearing structures.
"Our insulated glass units are more durable than standard ones. And due to the fact that it is not necessary to use aluminum frames, the solutions have increased sound insulation and reduced heat loss. We will surprise the most discerning architects," says Leonid Lazebnikov, CEO of Aestech.
The World Architecture Festival is considered the main meeting place for architects from all over the world. Held for 15 years in a row, it is the largest global architectural event, featuring seminars, networking events, and an award ceremony for the most prominent architectural projects. The World Architecture Festival is the perfect venue to meet future collaborators and leading architects of the world's most innovative projects.
Aestech, a new asset within the TECHIIA holding, is a manufacturer of insulated glass units with higher stiffness, which are the basis of the patented technology of frameless facade glazing.
It is worth a reminder that the project of the Unit.City innovation park in Kyiv with complex frameless facade glazing from Aestech
was shortlisted
for the World Architecture Festival 2022 in the Future Projects category.