Undisputed World Boxing Champion Oleksandr Usyk in partnership with the WePlay Esports esports media holding, which is a part of the TECHIIA holding, revealed a company that will hold top-tier fighting game tournaments under the WePlay Ultimate Fighting League (WUFL).
The announcement took place on December 13, 2020, on the last day of the WePlay Dragon Temple tournament for Mortal Kombat 11. Oleksandr will work alongside Oleg Krot and Yura Lazebnikov, the Managing Partners of WePlay Esports. Up to this date, WePlay Esports, after its rebranding in 2018, has already conducted 19 international tournaments in various esports disciplines.
---
"Competitive gaming is both a popular hobby for many young people and a promising direction for investors. I chatted with Yura Lazebnikov and Oleg Krot, they told me the specifics of the industry, and I decided to try my hand in this business. Besides, I played games before, and now I'm back to this hobby," says Oleksandr Usyk.
WePlay Esports sees great potential in the development of the fighting scene and puts all its expertise in this direction.
"We decided to create a company that would target the fighting game community while allowing a wider audience to appreciate our creative approach to events. Fighting game fans are often passionate about esports, and we offer spectacular and high-quality content and production that are traditional for WePlay Esports. We are ready to surprise and revolutionize the esports industry once again," notes Yura Lazebnikov.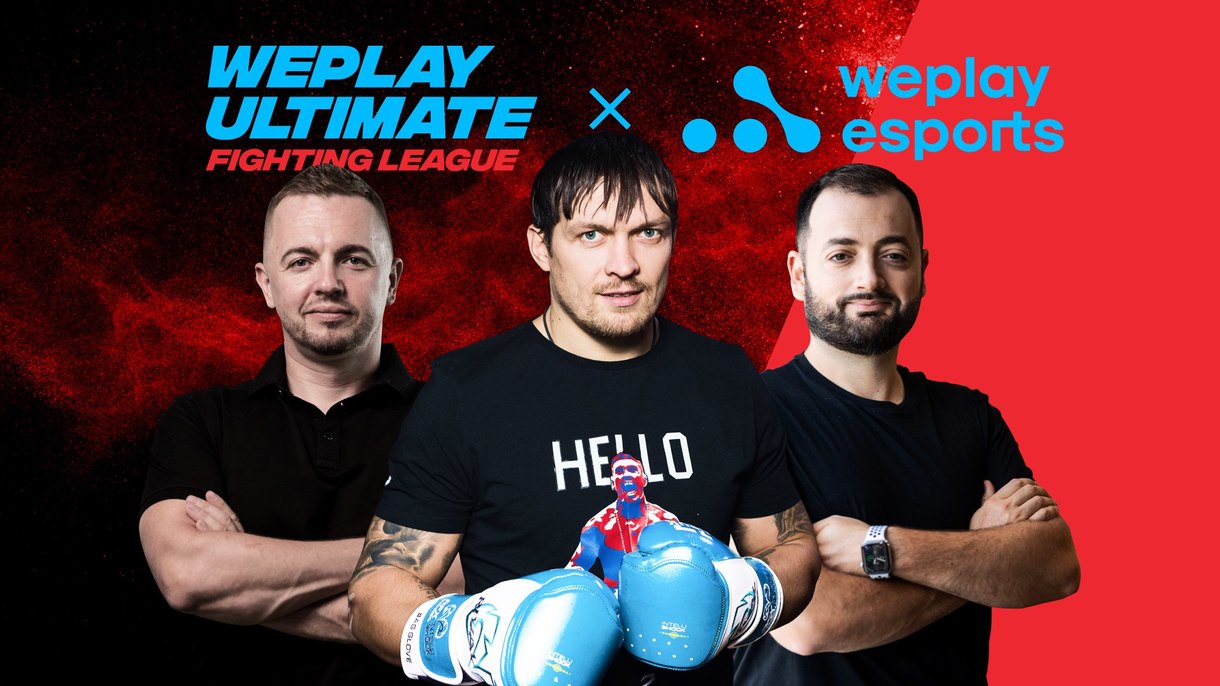 "The new company team will develop the WePlay Ultimate Fighting League and diversify the pool of supported esports disciplines. These activities are in line with the media holding company's global goal to expand presence in North America with its vibrant fighting game community," adds Oleg Krot.
As a reminder, on December 10-13, WePlay Esports held the first fighting tournament of the company called the WePlay Dragon Temple for Mortal Kombat 11 discipline. 14 participants from all over the world gathered at the new WePlay Esports Arena Kyiv.