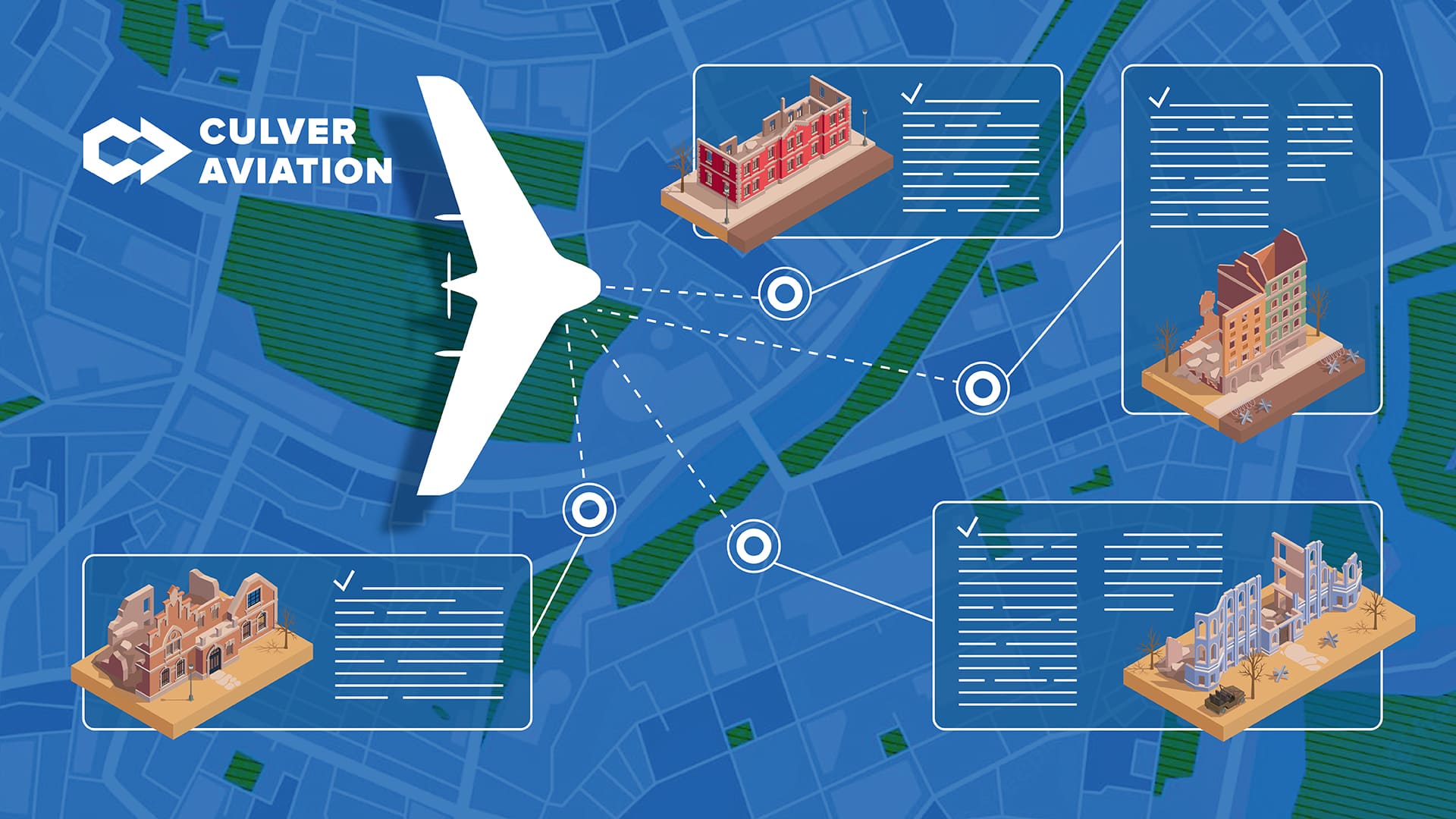 Culver Aviation launched Damage Monitoring to help assess the damage and properly allocate resources required for reconstruction after the war.
---
Since the beginning of the armed aggression by the Russian Federation in Ukraine, almost 38,000 residential buildings have been destroyed or damaged, as well as numerous infrastructure facilities and architectural monuments. After the victory in Ukraine, a large-scale reconstruction will begin, preceded by an assessment of the destruction.
Culver Aviation, part of the TECHIIA holding, has the relevant experience and knowledge in addition to three more advantages: fast data analysis, its own fleet, and a team of experienced operators, which will allow the company to become one of the leaders in this area.
Fast data analysis is provided by high-res cameras that are installed in the company's drones. In just one flight, drones create a high-quality planar image of buildings, and its team of GIS specialists turns them into three-dimensional models. This quickly forms a real image of the objects' condition.
The self-produced drone fleet and own service allow the company not to depend on external circumstances, such as the exit from Ukraine of one of the largest UAV manufacturing companies. And a team of experienced pilots guarantees excellent results after each flight.
Today, about 1,100 Ukrainian settlements have been liberated. Imagine that you have to spend a day inspecting just one - that's more than three years total. We have everything to make it much faster: streamlined business processes, a large UAV fleet, experienced operators, and our own department of GIS specialists. There is an opportunity to increase volumes and scale, says Serhiy Ivanov, the Chief Commercial Officer of Culver Aviation.
It is worth a note that in March, Culver Aviation handed over to the defenders of Ukraine six SKIF UAVs of its own production and laptops for them worth $164,000 (UAH 4.8 million).