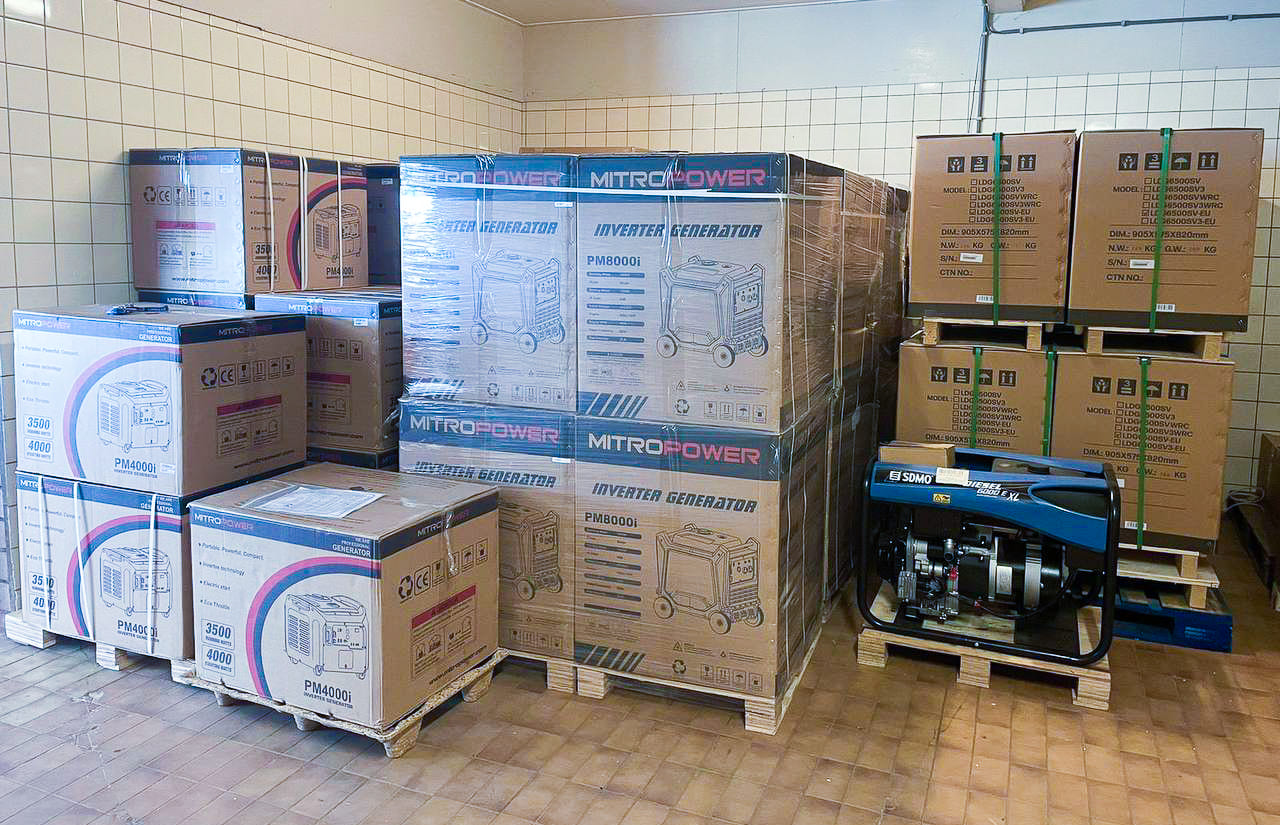 The Techiia Foundation's team is getting ready to transfer the next part of essential items to the defenders of Ukraine. Generators, tactical clothing, and equipment will be delivered to where they are needed the most.

---
This part of assistance is worth $556.2 thousand (16.27 million UAH), therefore, the total amount spent on humanitarian assistance from the beginning of the war is now $3.83 million (UAH 112 million).
As of March 10, the list of items that are now getting ready to be delivered includes:
70 diesel generators worth $149.5 thousand.
tactical uniforms and equipment worth $406.7 thousand.
Partners and friends of the Techiia Foundation have joined this initiative: some transfer the requested items to our defenders, others - help financially or provide logistics.
The NGO Techiia Foundation encourages everyone to support the freedom of Ukraine. In order to financially help Ukraine, you can make donations through the Techiia Foundation by the link. One transfer limit is UAH 149 999 (4500 EUR), but the number of transfers is unlimited.