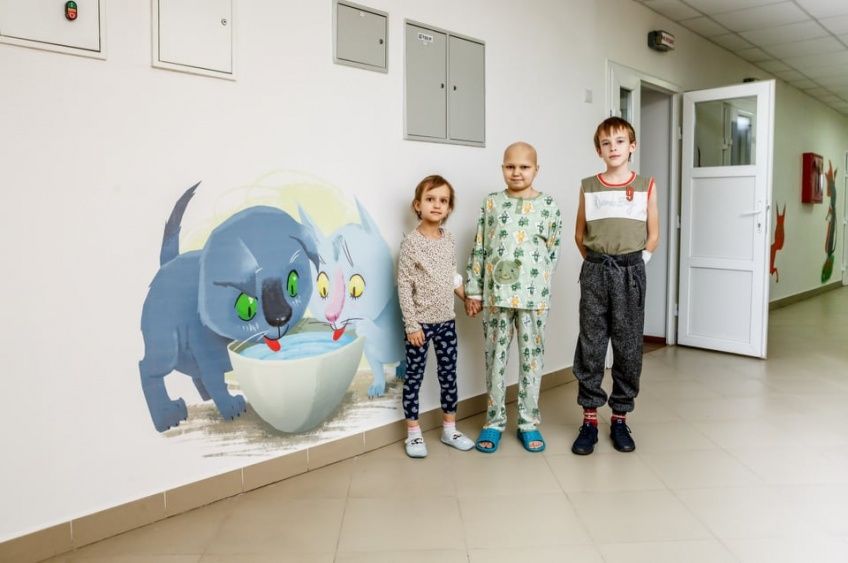 On the eve of St. Nicholas Day, the hematology department of the children's hospital, where patients with oncology are treated, changed its appearance. Tailed brawlers from Galina Vdovichenko's book "36 And 6 Cats", namely from illustrations by Natalka Gaida, covered the walls of the department.
---
They eat, dance, play, and brawl — 15 four-legged children's book characters will now cheer patients up every day. The NGO Techiia Foundation, part of the TECHIIA holding, which for almost 4 years has been helping to upgrade equipment at the Regional Clinical Children's Hospital in Kropyvnytskyi, decided to make a nice gift for children.
Together with the Old Lion Publishing House, which publishes a series of books "36 And 6 Cats", written by Halyna Vdovychenko and illustrated by Natalka Gaida, the Foundation moved the book's characters to the interior of the department. And kids really loved this new design.
"The hospital staff has the impression that these cats have always been with us," says Chief Physician Vasyl Khoroshchak. — But the main thing is that kids love it. Their new interior brings smiles and cheers, which is very important for recovery."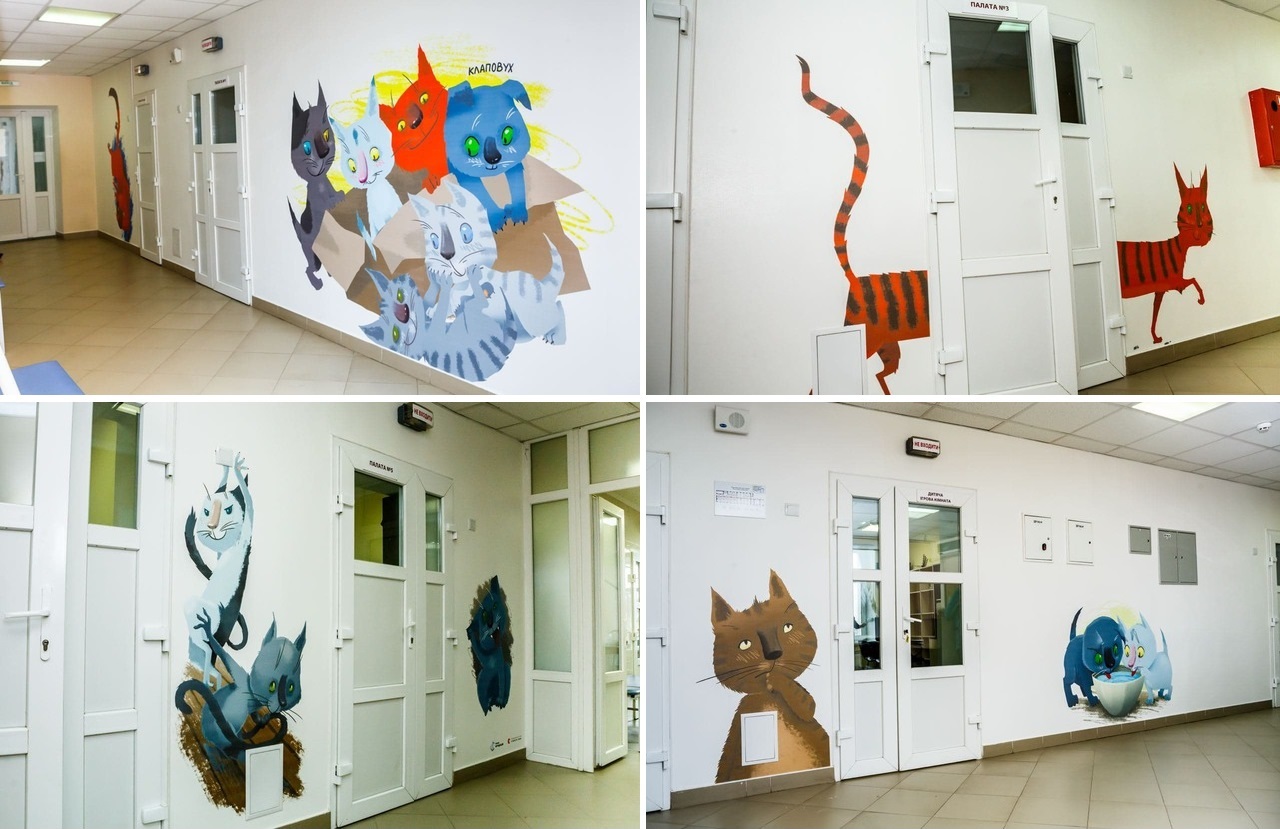 "Cat characters, created by Halyna Vdovychenko and Natalka Gaida, have been in children's hearts for a long time," the Old Lion Publishing House says. — And we are indescribably happy that "36 And 6 Cats" went straight from the pages and charge everyone around with their energy. We understand the extent to which the environment in which patients are treated affects their emotional state and, consequently, their recovery in general. And we are glad to join this good cause, the creative renovation of the children's department, together with the author and illustrator."
The NGO Techiia Foundation has concentrated a lot of resources and efforts to help the hospital get the latest equipment. But the speed of recovery also depends on the environment in which children are treated. Now they have everything: professional doctors, quality equipment, and a positive interior. That is why we wish all the kids a rapid recovery and happy holidays in a cozy home atmosphere," commented Volodymyr Dedyshyn, Head of the Communication Department of the TECHIIA holding.
It's worth recalling that since 2018, the founders of the NGO Techiia Foundation, Oleg Krot, and Yura Lazebnikov, have donated equipment and medical supplies worth about UAH 9 million to the surgical and hematology departments of the Children's Hospital in Kropyvnytskyi.