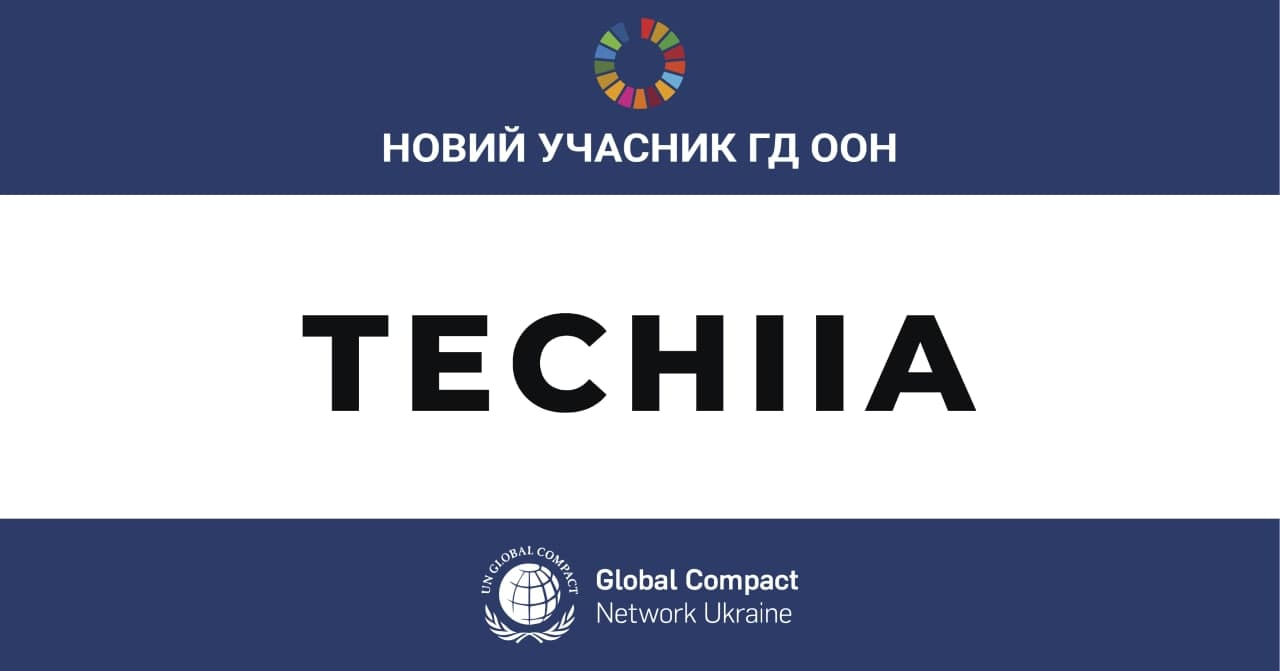 TECHIIA International Technology Holding has become a member of the UN Global Compact. The holding has committed itself to The Ten Principles of the Global Compact in four areas: human rights, labour, environment and anti-corruption.
---
"The Sustainable Development Goals are deeply embedded in the TECHIIA cultural code. We have been working on their implementation since 2019, and now, by officially joining the UN Global Compact, we will be able to implement sustainable development projects even more effectively, share experiences and motivate other companies to join our common goal," said Oleg Krot, TECHIIA's Managing Partner.
The holding is already working on six Sustainable Development Goals:
Goal 3: Good health and well-being
Goal 4: Quality education
Goal 5: Gender equality
Goal 8: Decent work and economic growth
Goal 11: Sustainable cities and communities
Goal 12: Responsible consumption and production
Our holding pays special attention to healthcare projects – the NGO Techiia Foundation helps fight childhood cancer in Ukraine. Through the Foundation, the holding buys equipment for children's medical institutions, cooperates with the Tabletochki Foundation, and since March 2021 has fully taken over the financing of the unique Eva Inclusion and Correction Center, which helps children with cancer and disabilities.
The United Nations Global Compact Ukraine CEO Tetyana Saharuk stressed the importance of TECHIIA's accession to the international network:
"IT and technology are constantly evolving and their role in developing innovation and building partnerships between businesses and countries is only growing. We are pleased that the international technology holding TECHIIA, which represents IT and technology, has joined us and confidently follows its course for sustainable development. TECHIIA holding operates in various technological business areas, which gives it a wide range of opportunities for the implementation of sustainable development projects. Industry 4.0 can and should be a driver of positive change in society, and we believe that the continued activities of companies such as TECHIIA are the key to this."
The United Nations Global Compact is the largest corporate sustainability initiative in the world that call to companies everywhere to align their operations and strategies with ten universally accepted principles in the areas of human rights, labour, environment and anti-corruption, and to take action in support of UN goals.