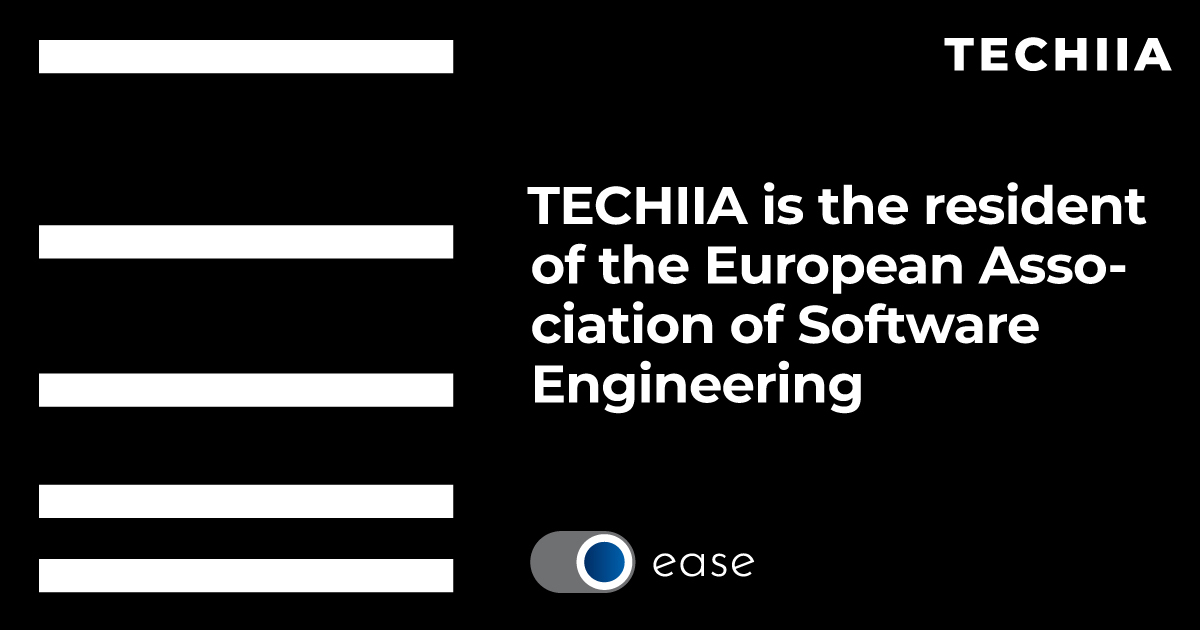 TECHIIA expands its cooperation with industry associations in Ukraine and becomes an EASE resident - the European Association of Software Engineering.
---
EASE is a community of more than 5,000 representatives of the Ukrainian and European IT industries. These are companies and professionals working in the field of Software Development, UI/UX Design, hardware, robotics, space robotics, IP-telephony, Cloud Services, EdTech, IT-jurisprudence, cybersecurity, and others.
"Together with TECHIIA and other EASE residents, we will achieve our mission. That is, to ensure conditions for the development and strengthening of small and medium-sized companies in Ukraine, increase the weight of the Ukrainian IT brand in the international arena, and promote our residents' development and products. We are glad to have TECHIIA's experience and experts with us on this path," comments Lyubov Mochalova, CEO of EASE.
EASE and TECHIIA already have a joint project. Recently Oleksandr Davydenko, TECHIIA 's Chief Innovations Officer, was one of the three speakers at IT Fakap Night. This is a traditional EASE event, in which IT entrepreneurs share the experience they have gained with their own failures.
Find more details about EASE projects, its mission, and residents on the association's website.