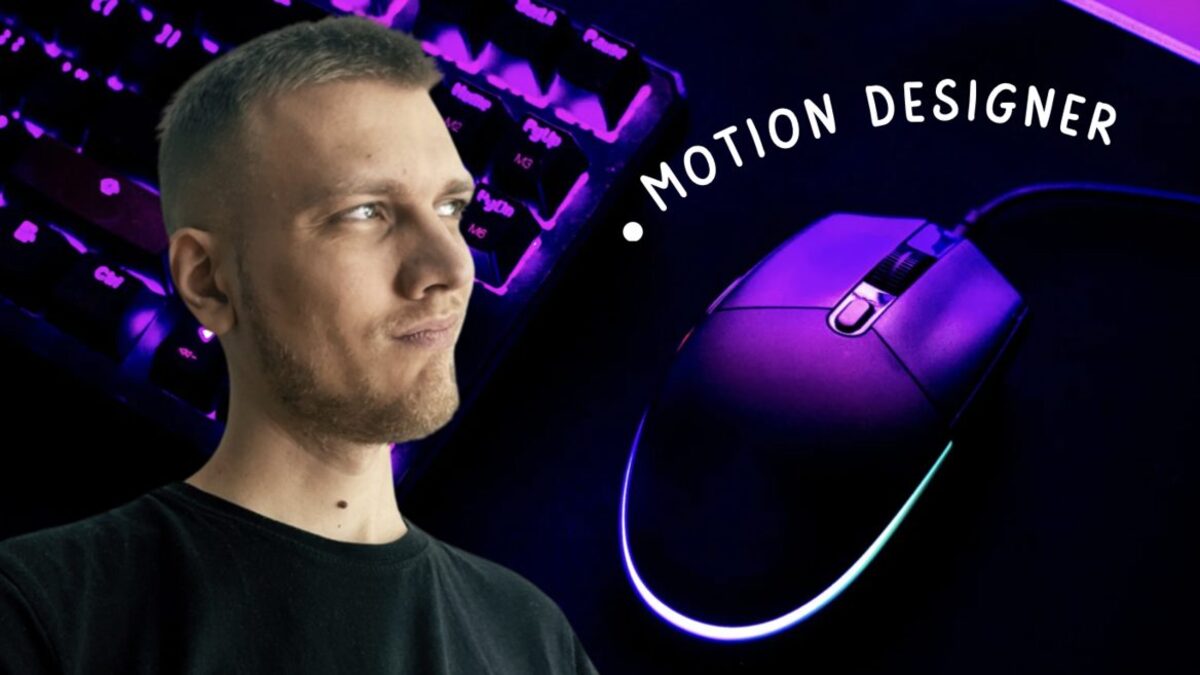 dev.ua continues the series of articles about IT professions. Today Pavlo Rymkevych from the international holding TECHIIA talks about the Motion Designer profession.
---
A motion designer is a person who creates animated graphics. They often are into mathematics and photography at the same time. On the one hand, they are fascinated by the visual manifestations of the environment, on the other hand, they are focused on technical work. Instead of (or in addition to) photography, there can be, for example, music. Working with motion as a designer means delivering meanings through animation. For any media: YouTube, television, social networks, company websites, presentations, external advertising media, and mapping. Even the non-obvious things, like the green cross on the pharmacy that blinks by the algorithm, result from their work.
What they do
Their career gradation is close to the gradation of programmers — junior, middle, senior, and art director. The salary of a motion designer ranges from $500 to $2000 and up.
A person who has chosen their professional path sooner or later faces a choice - what exactly does he/she want to do? They can focus on generalism and help develop identity, UI animation, presentations, operational graphics (make captions for events, and characters, graphically explain the information of the plot of the program), broadcasting ("the clothes" of the program or broadcast, screensavers, interruptions, etc.), gifs or creative videos for social networks, mapping or character animation.
My tasks, in addition to direct work with animation in After Effects or Cinema 4D, are writing scripts, storyboarding, editing, working with music, and finding references for a new project. Other motion designers may be responsible for a smaller area of work or do something completely different. Like walking around the office, distracting colleagues to shoot short videos, and then integrating animation into them. Or take pictures of images behind a glass table, and then turn them into a stop-motion video.
A motion designer builds a scene where one cue follows another. All participants in the story never speak at the same time. One scene is followed by another with transitions required by the story. It all depends on the meanings we put there. The result is consistent with the music — the animation must be inserted into the correct musical "place". Although sometimes the designer gets a ready-made track that just needs to be superimposed on the video.
Things they need to know
This specialty is exciting and difficult because at the start you need to have a lot of different knowledge. From the theoretical side, these are the 12 principles of animation, understanding composition, color, and a trained eye. From the practical side — Adobe After Effects, working with different document formats and understanding the principles of camera operation and rhythms. Skills to work with schedules, timings, sizing, keys, etc.
You still need to be a bit of a technician-archivist. The work of a motion designer is like piloting a spaceship. Existing tumblers must be signed and numbered, complex trajectories calculated, and you need to timely understand what is going wrong. The disorder can not be allowed. Similarly, we have a lot of layers, folders, subfolders, and different formats.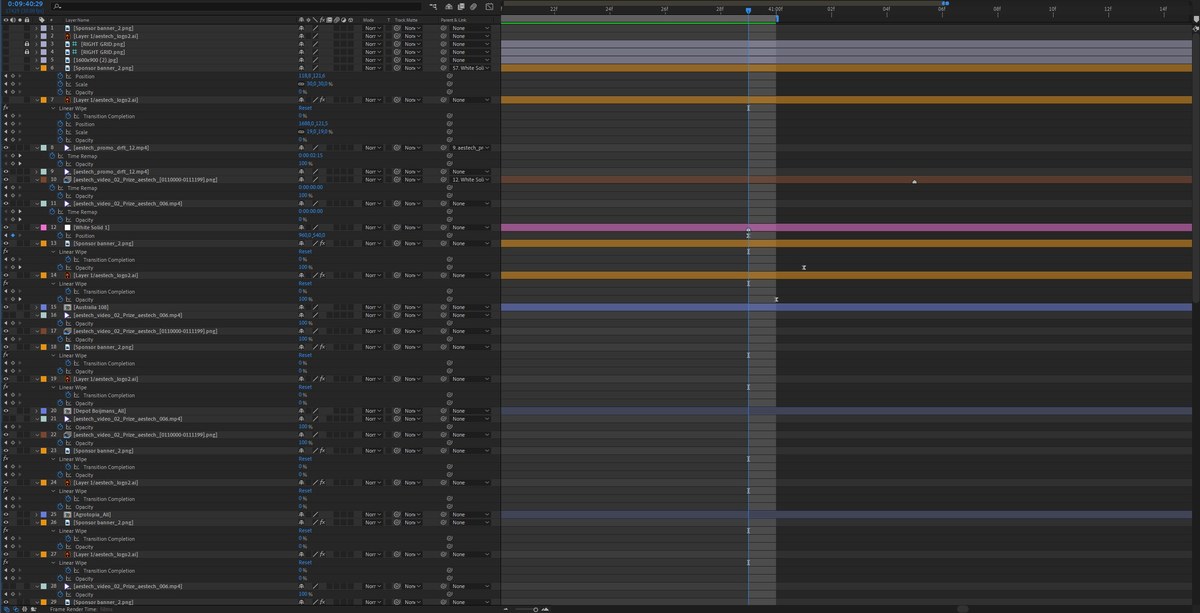 Where to gain knowledge
The problem with learning a profession is that there is no major educational institution with a coherent and consistent program for every occasion. You can watch videos on YouTube or international educational platforms. They will be dedicated to some particular aspect - shape animation in motion design, work with graphics in Cinema 4D, and the list goes on. You can gain niche skills and then come to the school of designers to expand your horizons.
My path began at the acting faculty of the Kyiv National I. K. Karpenko-Karyi Theatre, Cinema and Television University. There I became interested in film photography and helped my colleagues colorize and edit films. Later, I worked as a journalist and "spied" on the work of editing directors, sometimes asking for permission to practice. Later, I performed such tasks as making captions for the video, cutting someone out of the "green", and putting the footage in order.
Learning by doing is the best option. If you are not ready yet, you can start with Ukrainified sources. There seems to be more and more of them lately. I've already come across the translated 'the 12 principles of animation'. Then go to English-language resources. I like the lessons of School of Motion, Ben Marriott, and Motion by Nick.
From books on motion design, I recommend the following ones:
"The Art of Color" and "The Art of Form" by Johannes Itten;
"The Illusion of Life: Disney Animation" by Ollie Johnston, Frank Thomas;
"The Animator's Survival Kit" by Richard Williams.
And of course, I should mention "Workflow: A Practical Guide to the Creative Process" by Dorn Mayer - a guide on how a creative person can self-organize to deliver the right result.
Motion design is about experiments with tools and styles, gaining new skills, and discovering new programs. Cinema, advertising, IT industries, social networks, and YouTube - they all need creative solutions because the audience quickly becomes bored and demands new spectacles.


Source: dev.ua.