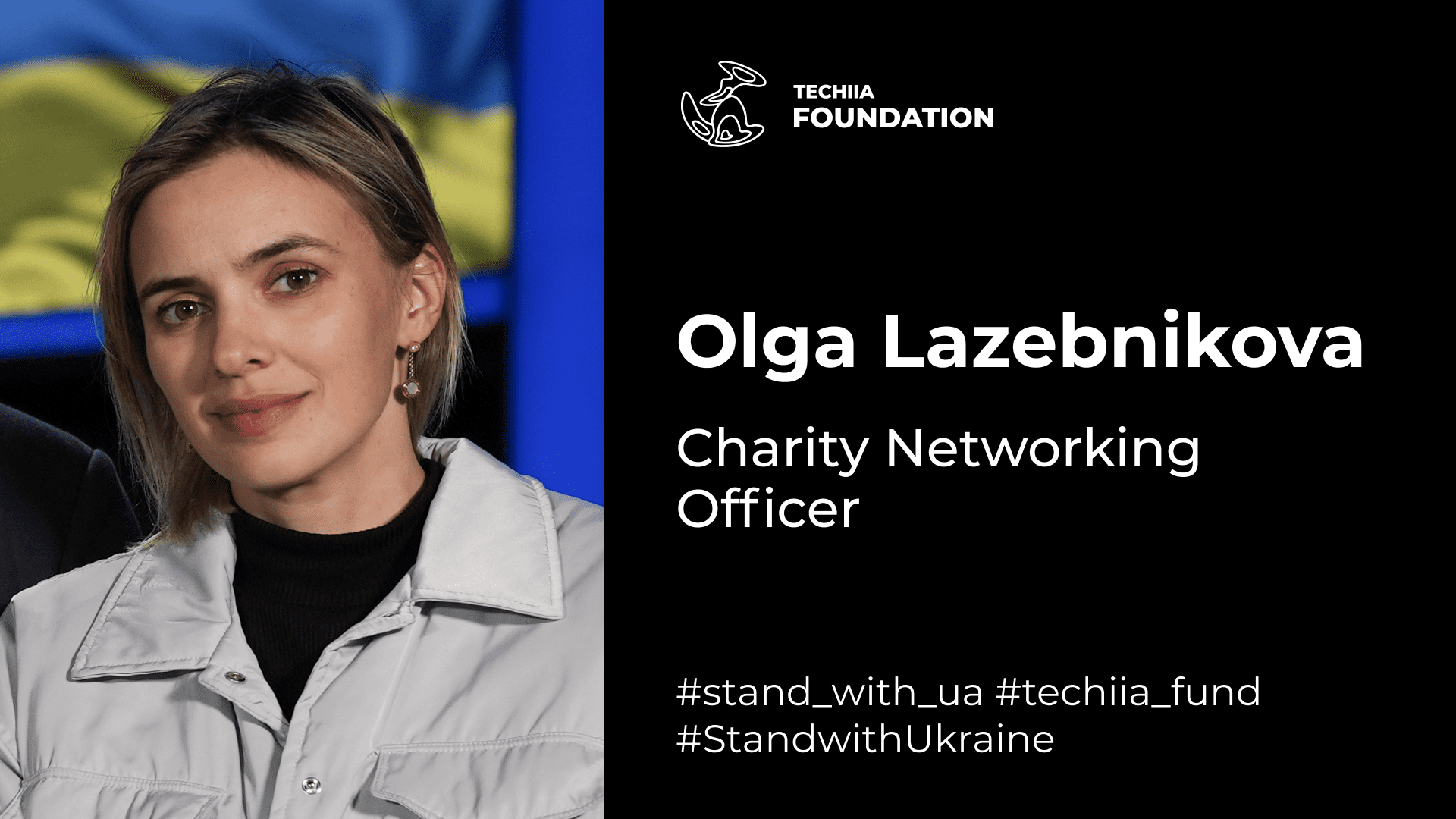 The first video by the NGO Techiia Foundation within the #StandwithUkraine initiative was recorded by Olga Bulygina-Lazebnikova, Charity Networking Officer of the Foundation. It was recorded at WePlay Esports Arena L.A.
---
We are making the #StandwithUkraine movement more informative. We use this hashtag to highlight the support for Ukraine's by prominent people, public figures and businessmen. We are shooting videos at the eSports WePlay WePlay Esports Arena L.A. in Los Angeles, which was specially decorated in the yellow and blue colors of Ukraine — the colors of freedom!



It is worth mentioning that the NGO Techiia Foundation, part of the TECHIIA holding, used WePlay Arena Los Angeles as a platform for public figures from the world of business, politics and entertainment who want to join the #StandwithUkraine global initiative in order to support Ukraine in its fight against Russian invaders.
A number of celebrities have already joined, including an entrepreneur Anna Sherman, Consul General of Belgium in Los Angeles Günther Sleeuwagen, the Managing Partner at Wealth and Investment Management Hatem Dhiab, and IT entrepreneur Andrei Komarovsk.
The videos will soon be published on social media and our Youtube channel.
Support Ukraine in its struggle for freedom — join the #StandwithUkraine initiative by the link: https://techiia-fund.org/en