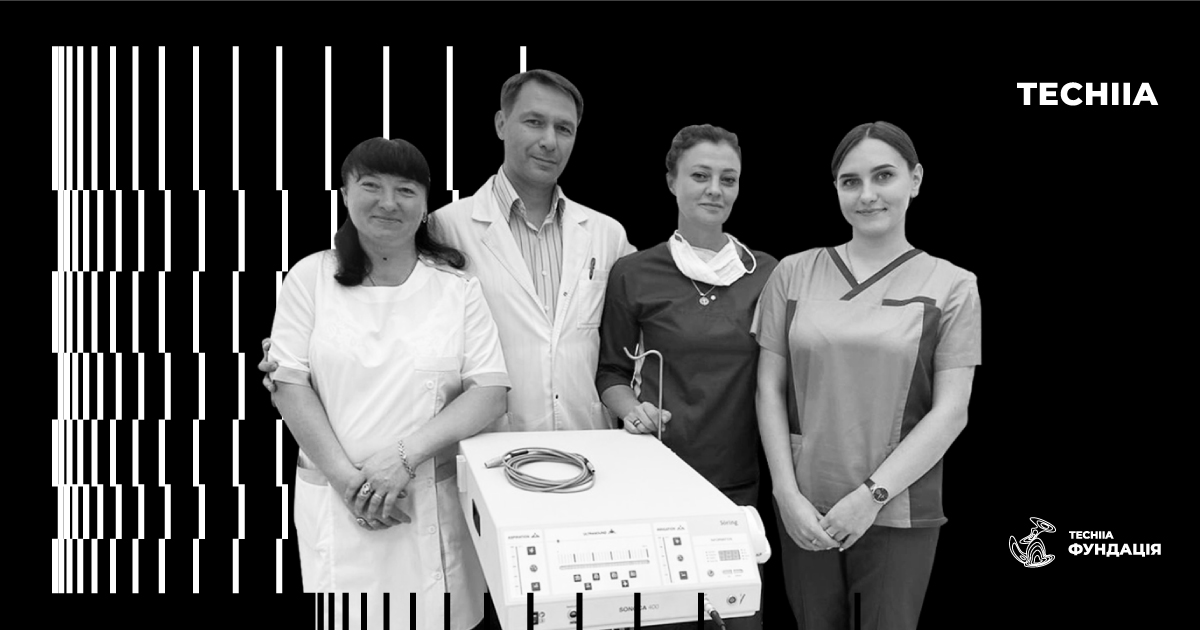 The founders of the NGO Techiia Foundation Oleg Krot and Yura Lazebnikov donated a modern ultrasound generator worth UAH 2.26 million to the regional children's hospital in Kropyvnytskyi. The new equipment allows the removal of children's pathological neoplasms quickly and without harm to healthy tissues.
---
The ultrasonic generator Sonoca 400 that is made in Germany already works in surgery of Regional clinical children's hospital in the city of Kropyvnytskyi. It will be used in neurosurgery to remove brain tumors in the first place. The device will facilitate the work of surgeons by cutting the operations time in half, providing reliable bleeding cessation, and by helping to remove tumors while preserving blood vessels, nerves, and other related tissues. Another advantage is the time reduction of children's stay under anesthetic.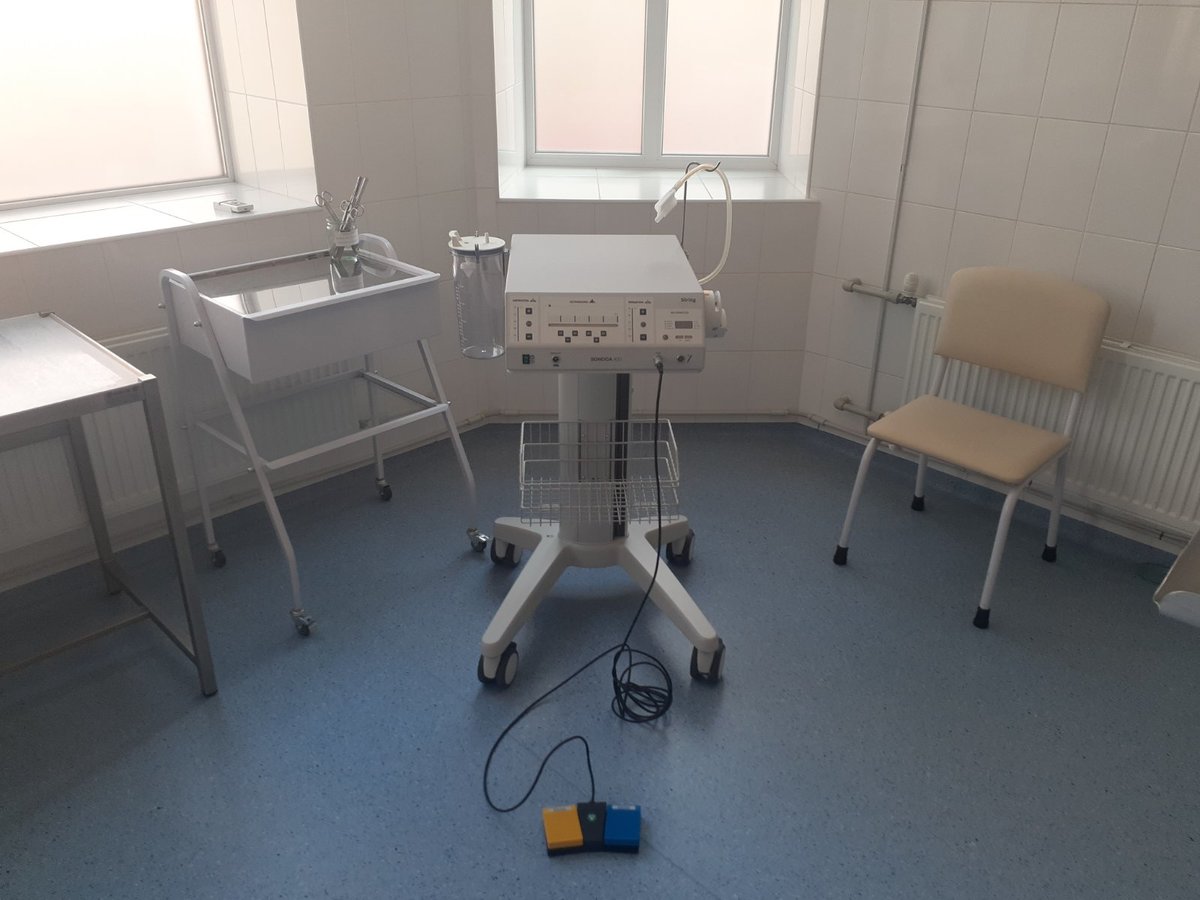 "This device is widely used in modern surgery around the world. Its main feature is three simultaneous modes of operation: destruction, excision, and coagulation. The device removes the tumor in a short time, prevents bleeding, and preserves the surrounding unaffected tissues as much as possible. At the same time, there is a process of irrigation and aspiration of tissue. This reduces the duration of surgery by about half," explains Oleksandr Pyzin, a neurosurgeon who will work with the ultrasound generator.
The new device continues the joint project of the NGO Techiia Foundation and the "Angel of Life" Charitable Foundation for the formation of modern surgery in the children's hospital in Kropyvnytskyi. From the beginning of 2018, the founders of the NGO Techiia Foundation Oleg Krot and Yura Lazebnikov funded hospital assistance for about UAH 6.5 million. With these funds, they purchased a trepanation system, a skull fixation system, an electrocoagulator, a cytocentrifuge, and other equipment and medical devices. UAH 2.26 million was spent on the purchase of a modern ultrasound generator.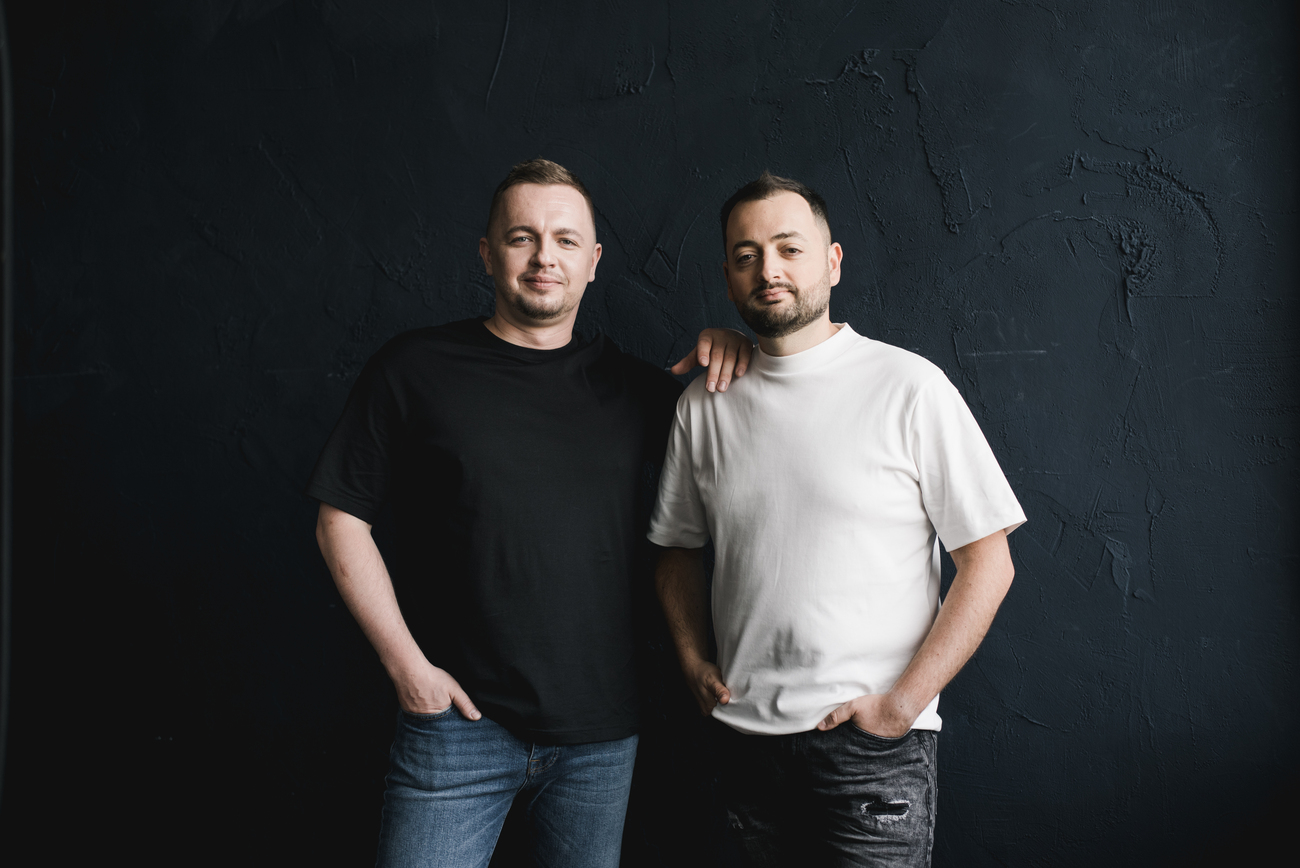 "Children should not die because of the lack of equipment in hospitals. That's why my partner Yura Lazebnikov and I decided to show what a modern operating room should look like on the example of one hospital. A talented doctor with good tools in his hands, that is what can guarantee a proper result. Last year alone, we managed to conduct 30 successful operations. And there will be more. I hope that our project will inspire other entrepreneurs to join the development of pediatrics," says Oleg Krot, the Managing Partner of TECHIIA holding and co-founder of the NGO Techiia Foundation.