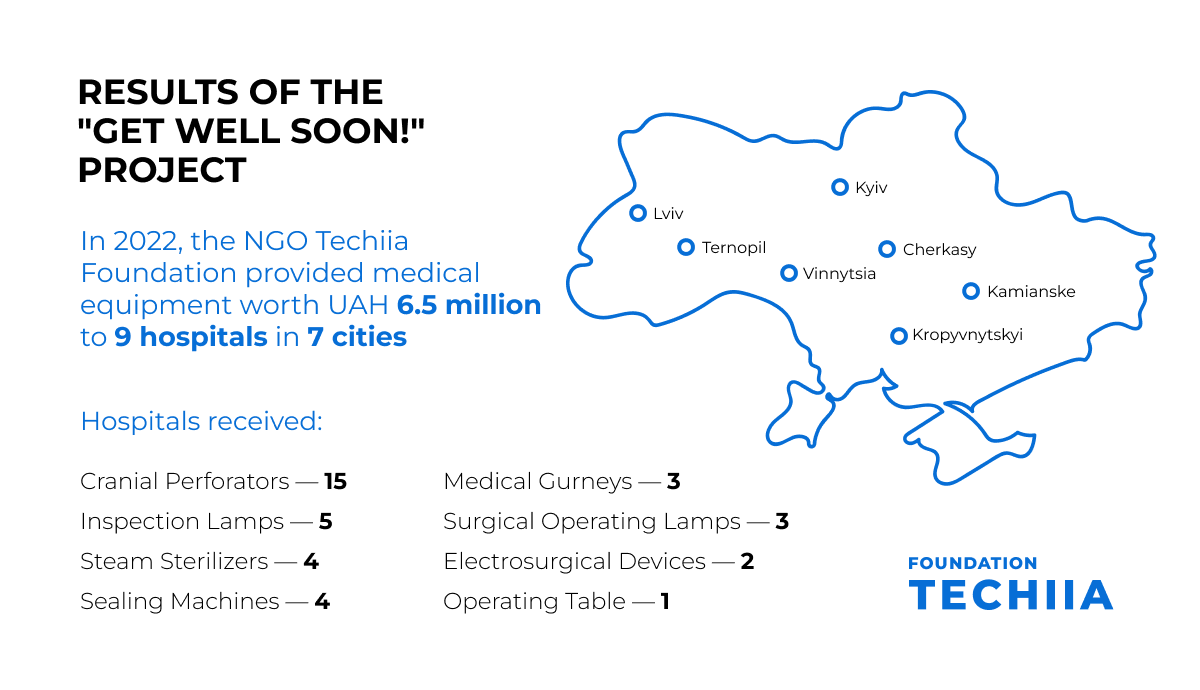 During the year, children's and adult hospitals of various directions in seven cities of Ukraine received new modern medical equipment and consumables worth over UAH 6.5 million.
---
Modernization of hospitals is the main goal of the "Get well soon!" project, which the NGO Techiia Foundation has been implementing for 4 years in a row. This year, 9 medical facilities in seven cities received new equipment and consumables: Vinnytsia, Kamianske, Kyiv, Kropyvnytskyi, Lviv, Ternopil, Cherkasy.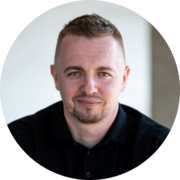 "Despite the war, we continued to modernize Ukrainian hospitals. In 2023, we will also help equip doctors with the most modern equipment. The skills and talent of the medical professionals combined with advanced technologies convert into thousands of saved lives each year."
The doctors' arsenal was supplemented with electrosurgical devices, multifunctional operating tables, surgical lamps, medical gurneys, a cranial perforator, sterilization equipment and sets of consumables.
"New electrosurgical devices allow operations of any complexity on the spinal cord and brain without the risk of traumatizing the nervous structures. For the hospital, this is a big step forward in the quality of surgical intervention and recovery of patients after surgery," explains Serhiy Samokhval, acting head of the neurosurgical department of the Cherkasy Regional Hospital, which received 2 electrosurgical units, 2 operating and 5 inspection lamps from the Foundation.
During the 4 years of implementation of the "Get well soon!" project it was possible to partially upgrade the equipment in 19 medical facilities in 14 cities of Ukraine. The cost of modernization is almost UAH 27 million. According to doctors, this equipment has already helped to conduct more than 8.5 thousand operations and more than 84 thousand laboratory tests. And it will continue to work and help for years.
It is worth a reminder that since the beginning of the full-scale invasion of Ukraine by the russian federation, the Techiia Foundation has purchased humanitarian aid for the defenders of Ukraine and victims of the war for over UAH 620 million ($21.2 million).