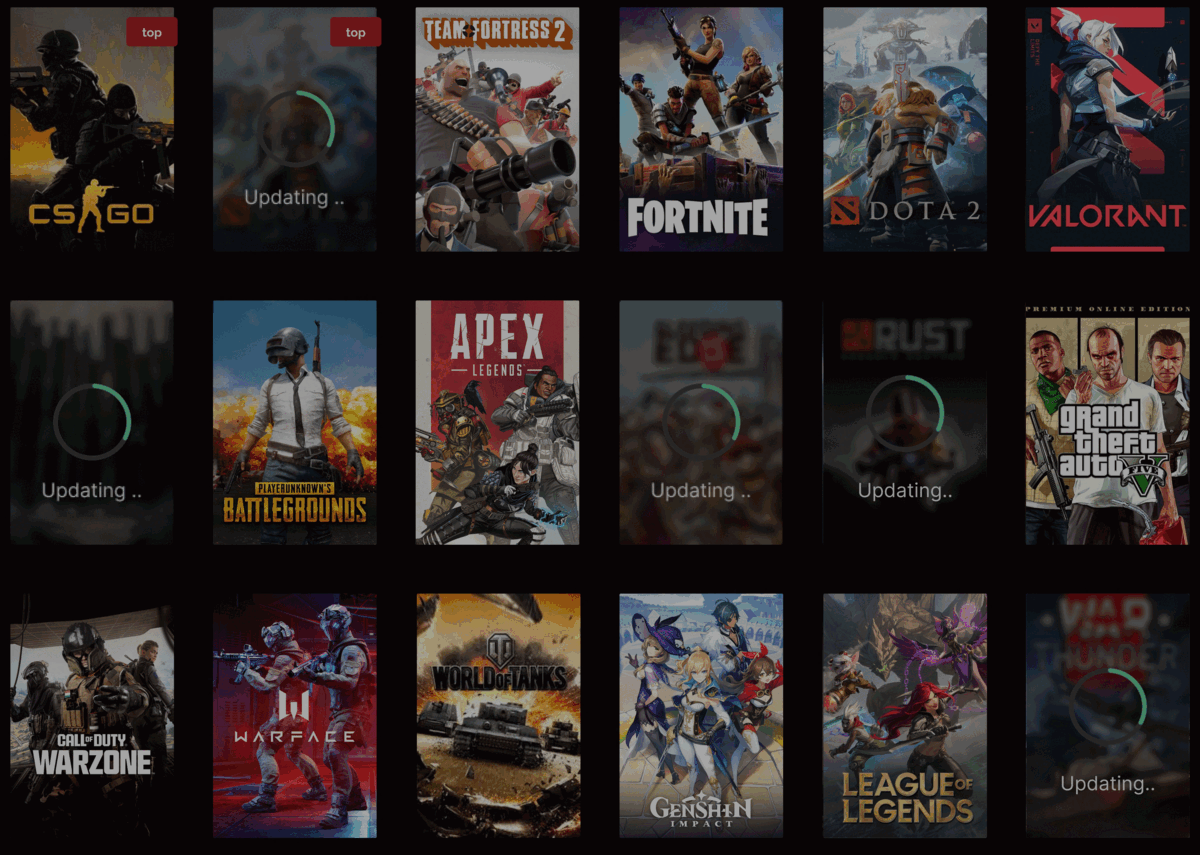 ENESTECH Software has introduced the "Game Update" add-on for the cloud platform SENET. With its help, games can be conveniently updated simultaneously on all computers in the establishment. This simplifies the work of administrators and allows them to be more efficient.
---
The "Game Update" add-on offers club administrators a choice between two update methods – "Automatic" and "Manual." Each has its advantages: the first saves time and relieves the administrator from thinking about game updates, while the second sends notifications about available updates, keeping admins informed about the latest game versions.
"Game Update" already supports updates for CS:GO, Dota 2, Valorant, Fortnite, PUBG, League of Legends, Apex Legends, Warzone, Warface, World of Tanks, and Genshin Impact, and the ENESTECH Software team is continuously working to increase the number of supported games.
"The philosophy of SENET is to simplify club administration and increase their efficiency so that owners can increase profits, and visitors can enjoy maximum satisfaction during their time at the club. We believe that "Game Update" will optimize the work of club representatives and make administrative processes more efficient," said Serhiy Purish, CEO and Co-Founder of ENESTECH Software.
Regardless of the gaming platform used – Steam, Epic, Ubisoft, or others – "Game Update" ensures equally convenient updates. The process can be initiated either simultaneously with gaming sessions, without interrupting visitors' gameplay, or during the club's non-working hours to minimize internet load. In any case, visitors of computer clubs will always enjoy the latest updates of their favorite games.
The "Game Update" add-on is already available to SENET Boot users, and soon the updates will be accessible in disk-based computer clubs. Users can get a trial module on the SENET website.
Recall that ENESTECH Software is a developer of a cloud platform for managing cyber clubs and internet cafes called SENET, which is a part of the TECHIIA holding. SENET enables remote computer and gaming console management, control of loading, calculations, club payments, game updates, and much more. Clients in 82 countries around the world have already appreciated the quality, functionality, and support services of SENET. Recently, SENET became a
finalist
in the international Bold Awards in the Boldest eGaming/eSports category.