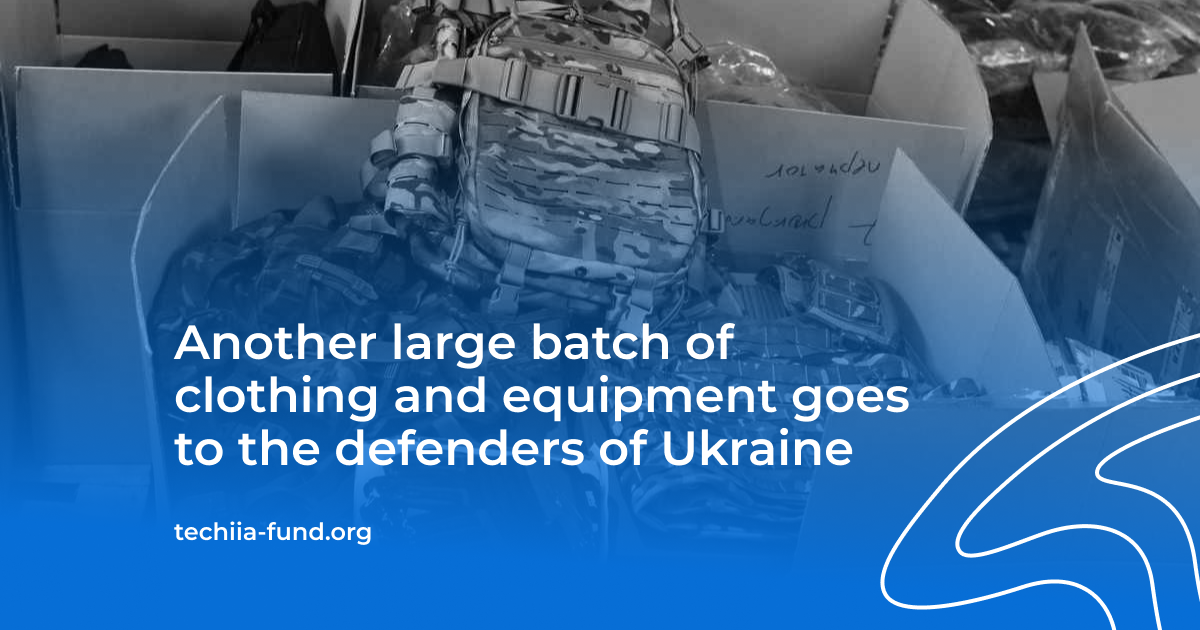 The NGO Techiia Foundation has purchased another batch of tactical clothing worth $3.57 million. The uniforms needed by the defenders are already arriving in various parts of Ukraine.

---
This is the second major supply of clothing and equipment by the NGO Techiia Foundation. According to the requests of unit commanders, the Foundation purchased the following items:
Tactical glasses - 12 350 pcs.
Tactical gloves - 12 350 pcs.
Individual Integrated Fighting Systems - 12,350 pcs.
Tile socks - 7,000 pcs.
Knee pads - 7,000 pcs.
Tactical clothing set - 12,350 pcs.
Tactical footwear - 12 350 pcs.
In total, $3.57 million (UAH 153.3 million) was spent on this purchase. Now the Techiia Foundation team is working on logistics so that the necessary things get into the hands of the defenders of Ukraine as soon as possible.
The NGO Techiia Foundation buys and delivers humanitarian aid at the expense of co-founders of TECHIIA holding Oleg Krot and Yura Lazebnikov, as well as with donations from companies and individuals.
It is worth noting that in March 2022, the Techiia Foundation purchased tactical clothing and equipment worth $755,000 (UAH 22 million). And not so long ago, the Heads of several regions of Ukraine posted messages that armored defense and tactical clothing had already been delivered to the units that required them.